On my last outing, the hike back to the Jeep had me out of breath and winded. It was not much of a hike at all! Realizing how out of shape I am in, I have started running this previous week. It was brutal. So on Saturday I decided to hit the SNP and do some fishing to reward myself, but ended up involving a whole lot more hiking then I had intended. Did around 7 to 8 miles of hiking (Not really a lot for most people but like I said, I'm out of shape). This was mainly due to it being a new stream to me and my location got confusing with the trail winding and intersecting other trails. Ended up fishing the wrong branch for a good ways before I figured out where I went wrong. But it was a gorgeous day and the brookies were hitting. Here are the pictures:
This will wake you up in the morning!
Cool Newt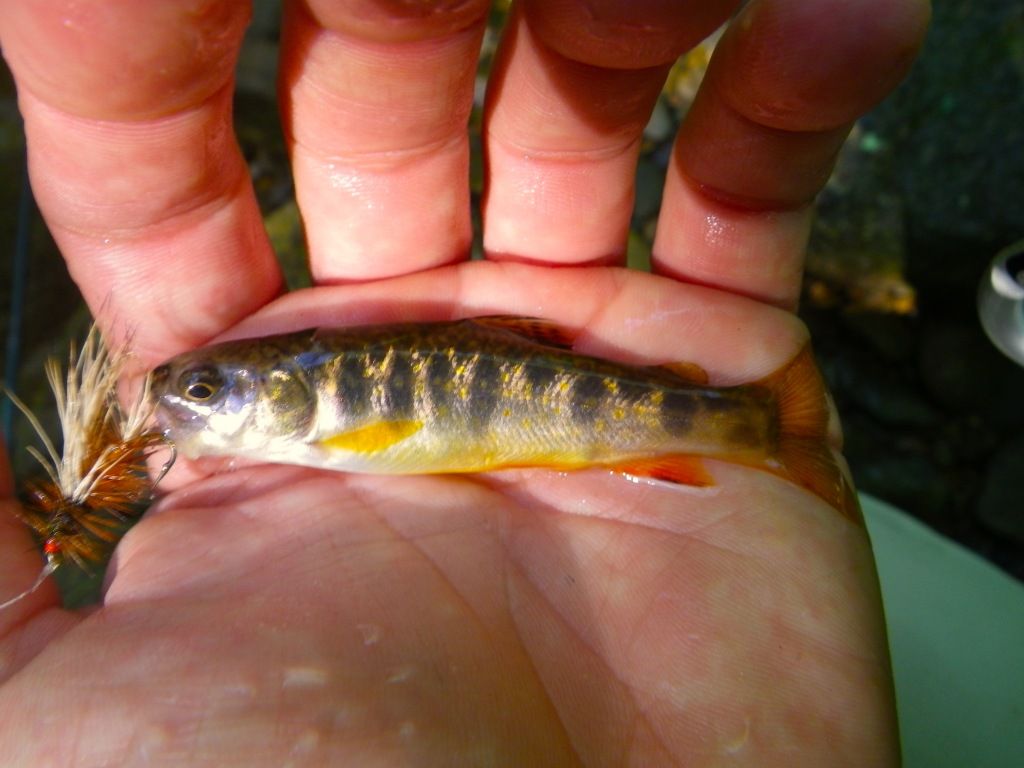 Caught a lot of these little guys. Good sign that the new broad come out strong.
I fished a 30 ft long pool and got nothing from the back of the pool. Worked my way up to the front of the pool and still not even a rise. Made a cast up to the very front corner of the pool and big brookie exploded on my fly. Set the hook and he covered every inch of that pool frantically. Best fight on my 2wt so far! So far my PB for a wild brook trout. It's every bit of 11 inches. Still waiting to get one that's 12+.
Hand shot for size of the big brookie
I did spook one that was 15 or 16 inches. Looked like a beaver or otter swimming it was so big. I'll be back and I know where he lives!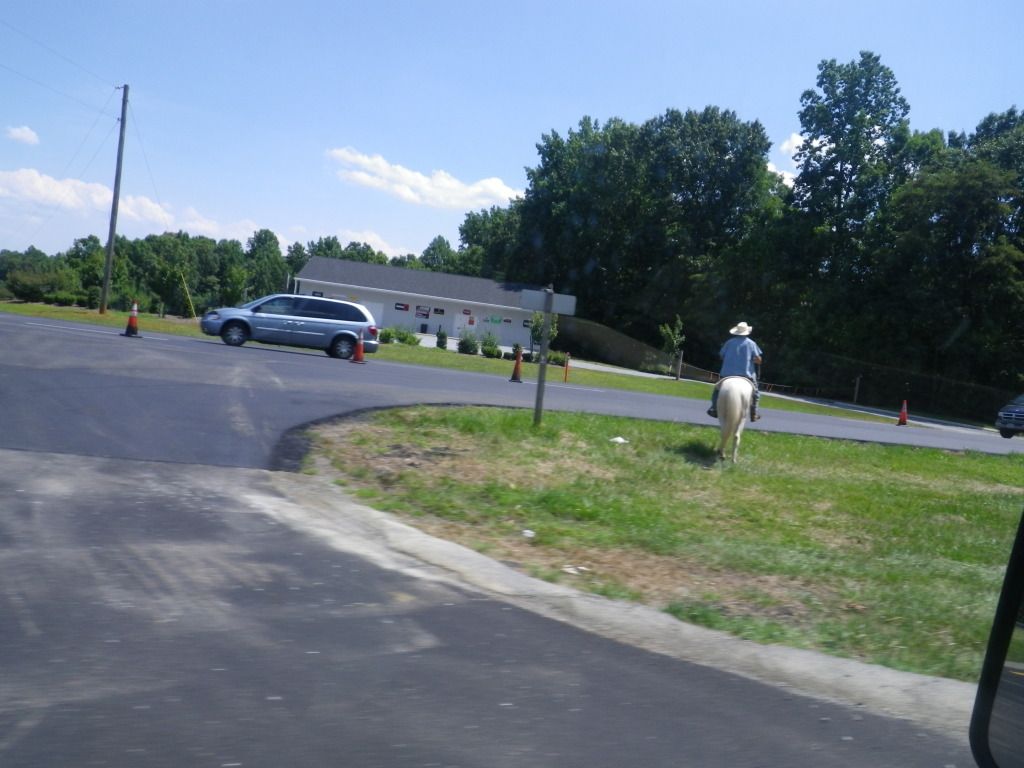 I'll end with a random guy riding a horse on the highway!