After a nice cookout with the fiancee's family to celebrate father's day, I decided to hit up a little wild bow stream while heading back to the burg. This stream has been impressing me lately, these rainbows have been eating good! They were slamming the stimi and putting a smile on my face all evening.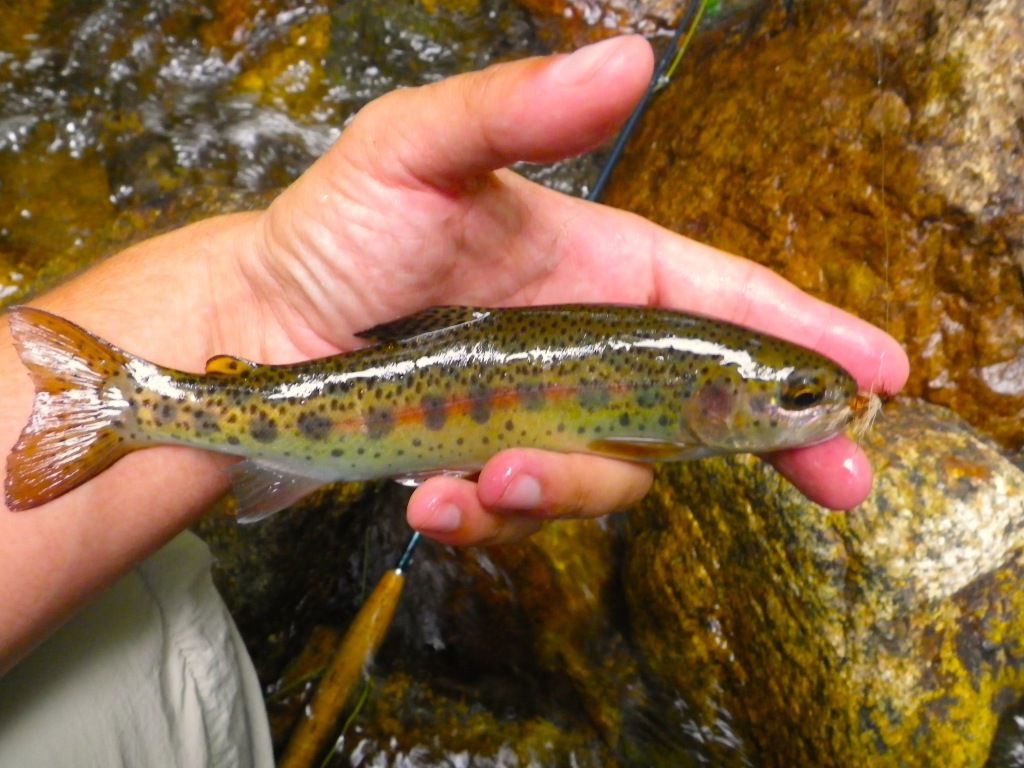 This pool was particularly nice to me. Caught three out of here and missed five other rises.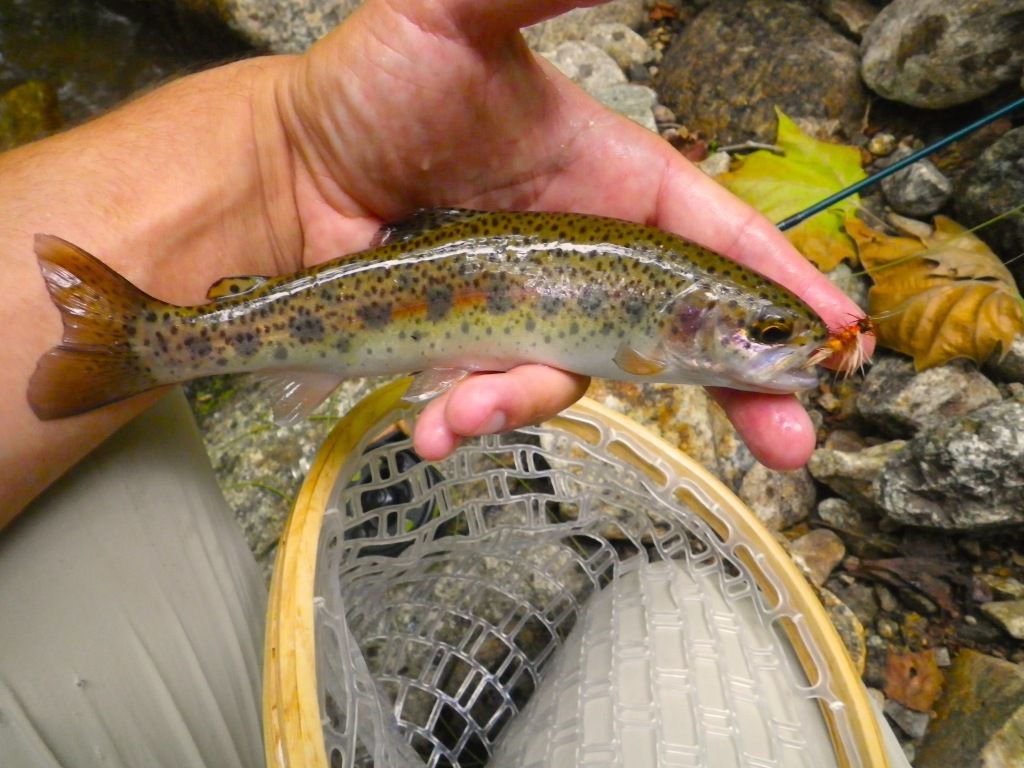 After catching this guy I decided to call it a day.
Not a bad evening for only getting out for an hour and a half. Next Saturday though I'm planning on hitting the brookie streams all day long!