Warning, there is lots of venting in this post, so your warned.
I was not even going to post a report for this trip, but thought I would so if anyone thinks of visiting the creek I fly fished……they will stumble upon this and change their minds! I finally had time to make a two and a half hour trip up to North Georgia to hit a wild trout stream, so after doing some research on Moccasin Creek, I thought it would be a winner of a choice. Here is an excerpt from a website I found.
"The stream within the Lake Burton Wildlife Management Area can be accessed via the Hemlock Falls Trail. Above an area of water falls, Moccasin Creek contains wild rainbow and brown trout and there are some below the falls where the stream flows though a gorge. The stream flows though a valley. This is a very nice area to fish but requires a little effort to reach."
Wild Rainbows and Brown Trout below the falls, Brook Trout above the falls, and requires effort to reach? Sounds good right….. WRONG.
So after a two and half hour drive to the stream I hike in and the stream is gorgeous, I'll give it that. Immediately felt like I was back where I belong and started fishing up the stream. After about 3 pools with no hits, no rising trout, and no sightings of trout I knew something was wrong. Sure enough, about three hours later I am way above Hemlock Falls on Moccasin Creek and I spot two poachers with their spinning rods and creel bags! That explained everything! As I walked by them as they fished, I thought I'd at least be polite and ask if they caught anything. One of the guys looks at me with a dirty look and spits his dip spit in the creek and looks the other way. I rolled my eyes and continued ahead. I was hot, but I just bit my tongue and left after another thirty minutes due to breaking my fly rod shortly before running into the poachers (That did help to how I was feeling). But the stream is not hard to get to at all like the websites say. There were people swimming in the creek and people hiking all over the place! Had a huge flat trail and I guess for Clarkesville, Hemlock Falls is their local swimming hole. If you are looking for a wild trout stream, do not go here! To many tourist and looks like the stream gets hit hard! I didn't have a miserable time though, I did enjoy being out on the side of a mountain stream and besides the two goobers fishing in front of me the whole time and the broken fly rod, it was fun. I did getting some waffle house for breakfast and boiled peanuts on the trip back, so that's a win in my book! Here are some pics:
The Two Goobers truck bed had a container of worms in the back, guess they are poaching regulars!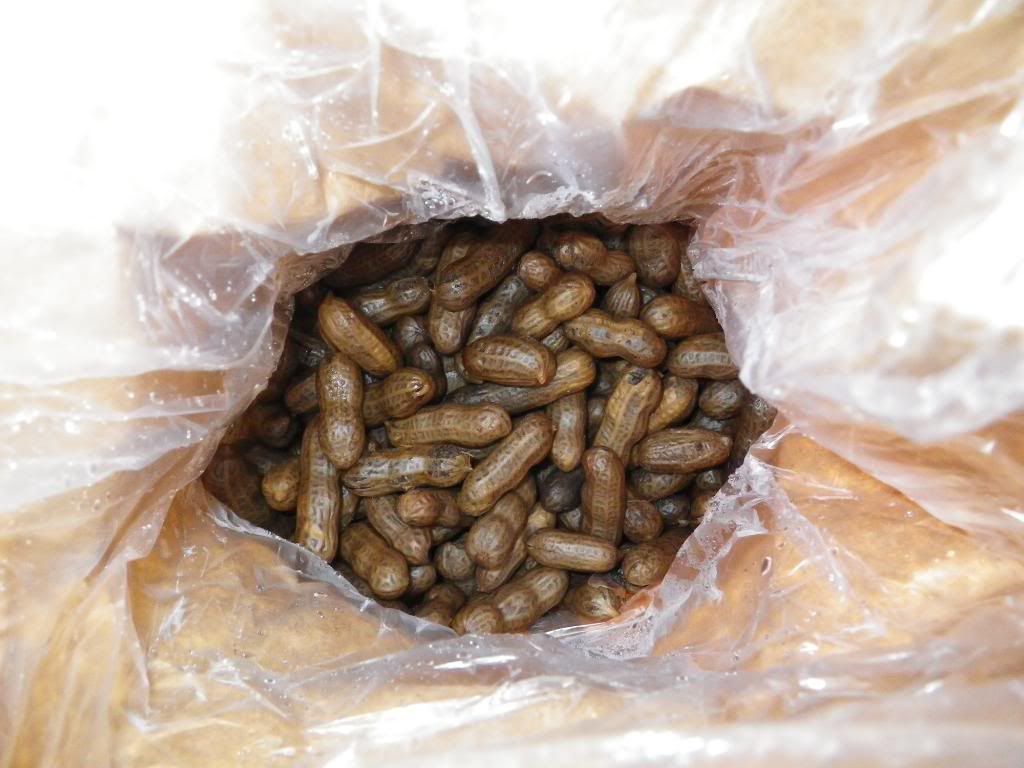 Good Mood Food
Broken Fly Rod....UGH