Here is a simple black beetle pattern that I've been tying. I really like this pattern because it takes 5 minutes for me to tie and it floats like a cork. I use just regular craft foam, black pearl chennille, and rubber legs.
Tie in the foam strip all the way to the back of hook. Then wrap the foam around the hook to give it a segmented look and tie off a little over the halfway point of the hook. Then bring the foam all the way to the eye of the hook and tie it down good.
Next you are going to tie in your chennille first, followed by your rubber legs. You can have four legs or six legs, I just do four because it is faster and I do not think the fish really count the legs.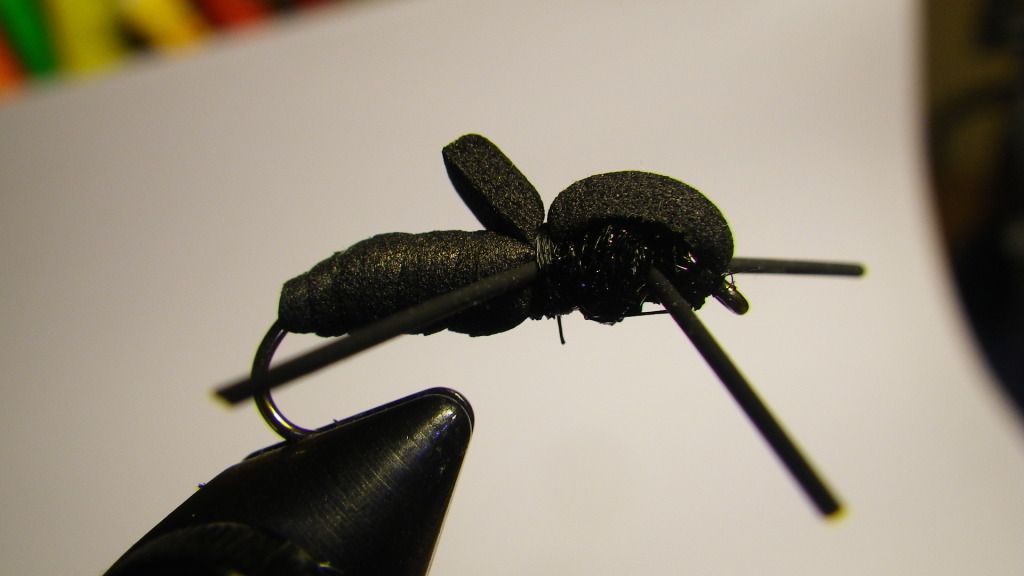 Then you are going to wrap the chennille up to the eye of the hook. Tie it down and then take the thread back to where the segmented body stops. Fold the foam back over the chennille and tie down. You are going to want to use lots of thread wraps for this and they apply a generous amount of head cement or even super glue.
 You can add some white bucktail for a wing before you fold back the foam, but I choose to leave it simple. Catches the heck of fish. Thanks for reading!