So I arrived at my friends cabin after fishing the stream earlier. I beat him there so had time to browse his collection of bugs.
When he arrived we ate some dinner and chatted with the neighbors for a while before calling it a night. We were planning on hitting the stream early the next day as there was a big stretch we were planning on covering. We awoke to 30 degree temperatures and a thick layer of frost every where. Some good breakfast was a good start to the cold morning.
We hit the stream from the top and got to watch the sun rise over the mountains before we started the cold descend down the stream.
This tree had a neat burl. Would fetch a pretty penny on the market if you could haul it off the mountain.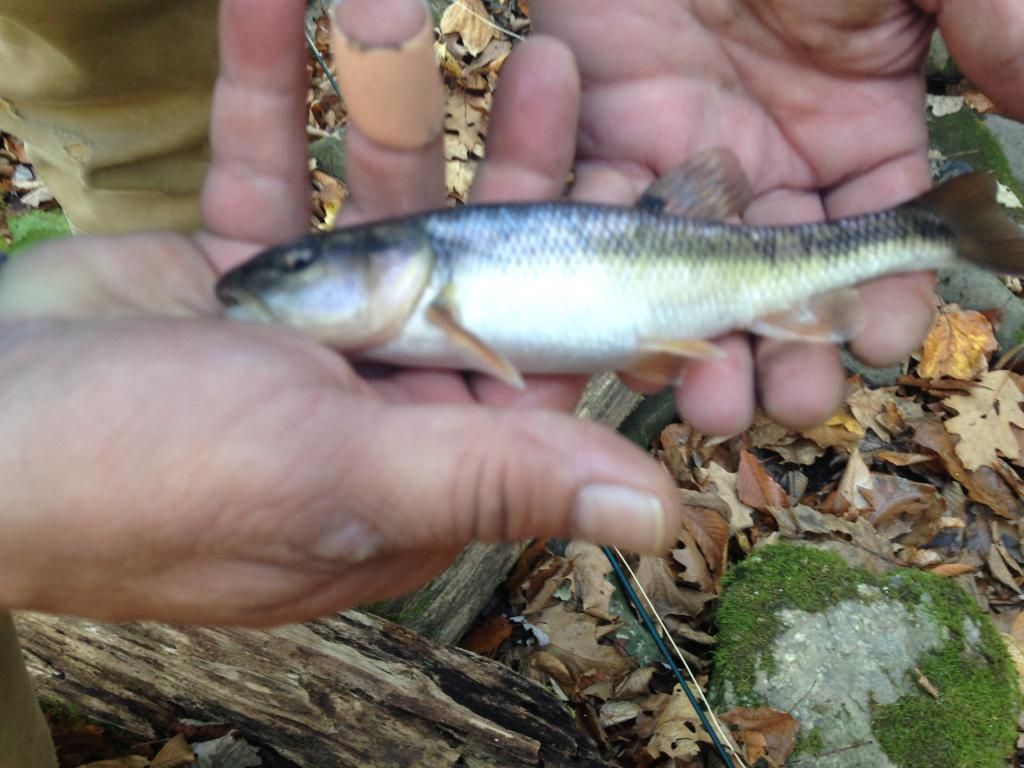 Started the morning with a creek chub.
Shortly after I caught the fish I posted about previously. He was a nicely colored up brookie getting ready for the spawn.
The overall average size of the fish were impressive.
Came back to some good BBQ bear, Venison burgers, and Rabbit cooked by a neighbor. The people back in this town are super friendly and I enjoyed talking with them over dinner and a campfire.
Thanks for reading.