Weather is cooling and been tying up some striper flies for the local lake.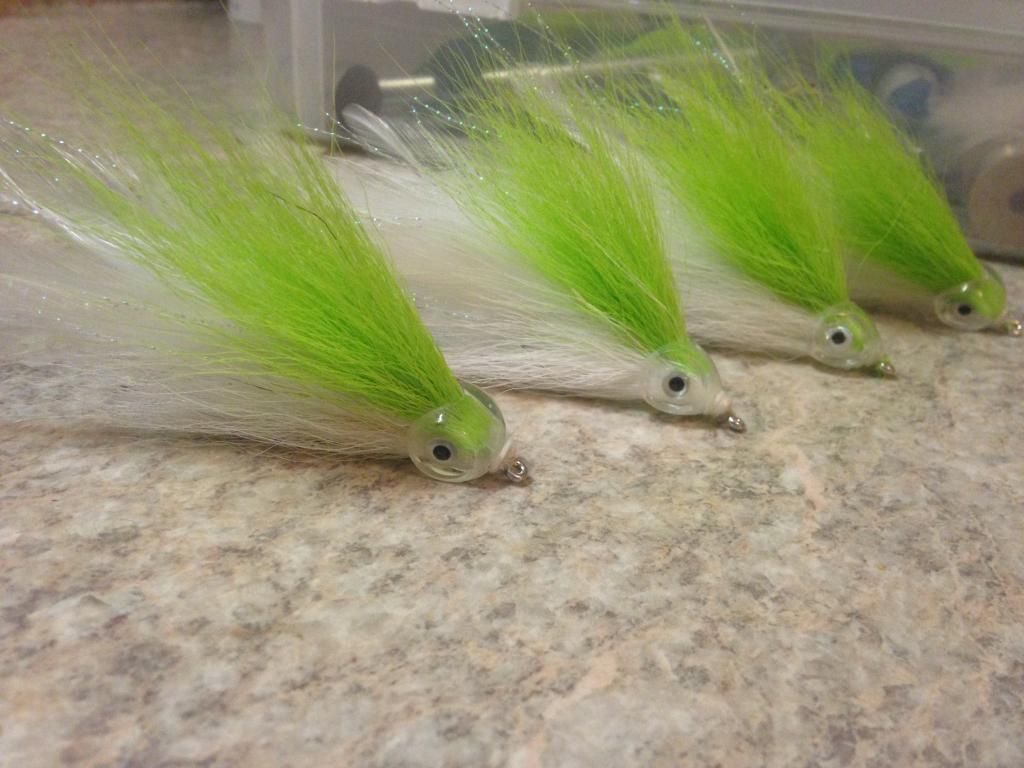 Also messing around with some bigger flies for the saltwater trophy stripers this spring. Big one is on a 6/0 hook.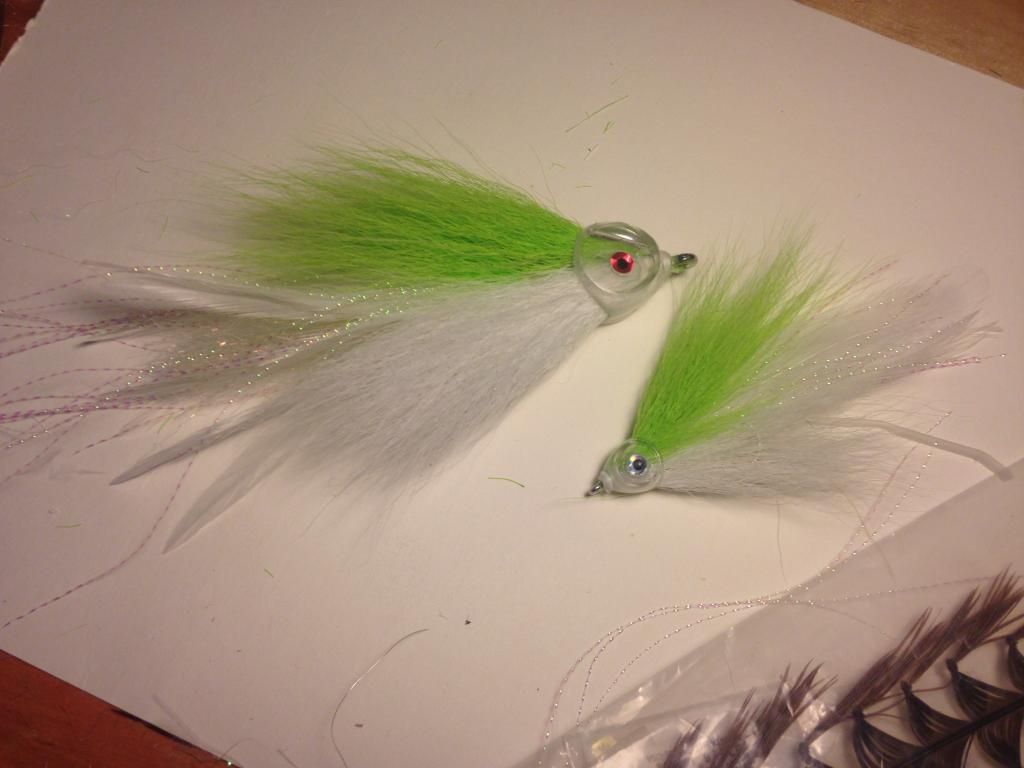 Liking the fish mask, even though they are more for the human eye appeal than the fish eye appeal. Plus they hide my crowded hook eye well.