I try to go on at least a three day Spring and Fall fishing trip. I was planning on taking the boat out on some rivers this year for musky, but the weather had other plans for me. Virginia got slammed with rain and the rivers would not be clear in time for my trip. Back up plan is obviously brook trout. About the time I knew musky fishing was out of the question I get a phone call from a friend saying he has private access to a trout stream and wants to know when I can fish it with him. Perfect. Last Friday I made the drive over the mountains and fished a little brook trout and rainbow trout stream that was good to me last year. The stream fished well. Around noon, the trout stopped looking at the dropper and started looking at the dry. The fishing was hot from noon to 2 pm.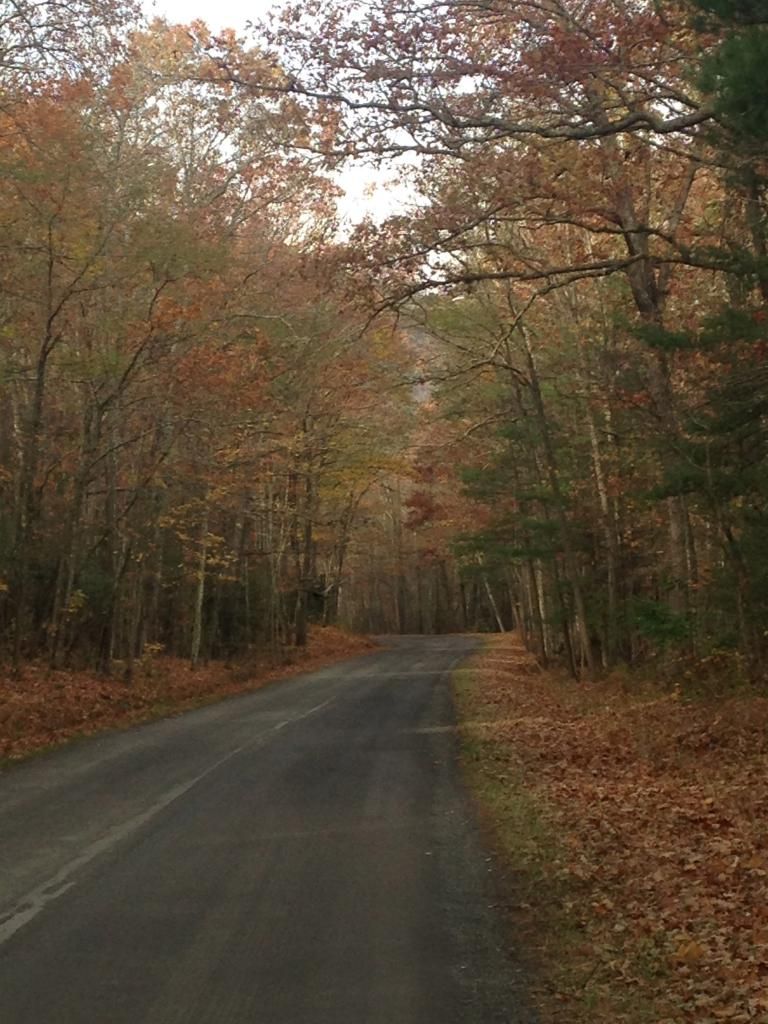 Fall is here.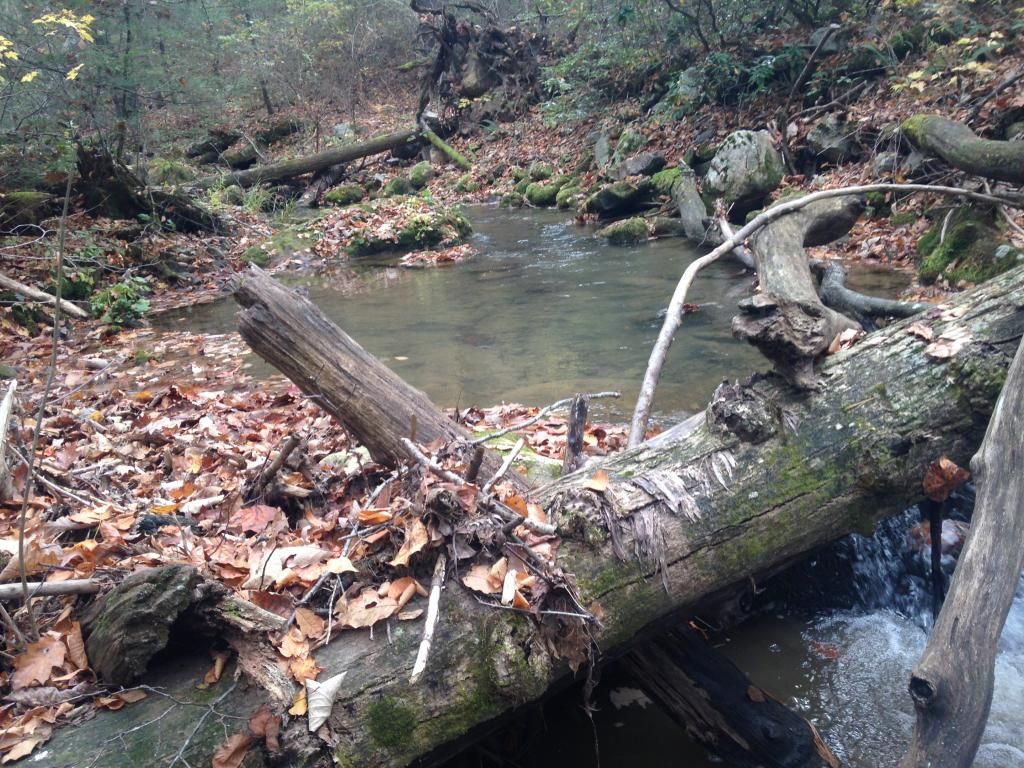 Lost a nice fish in this pool.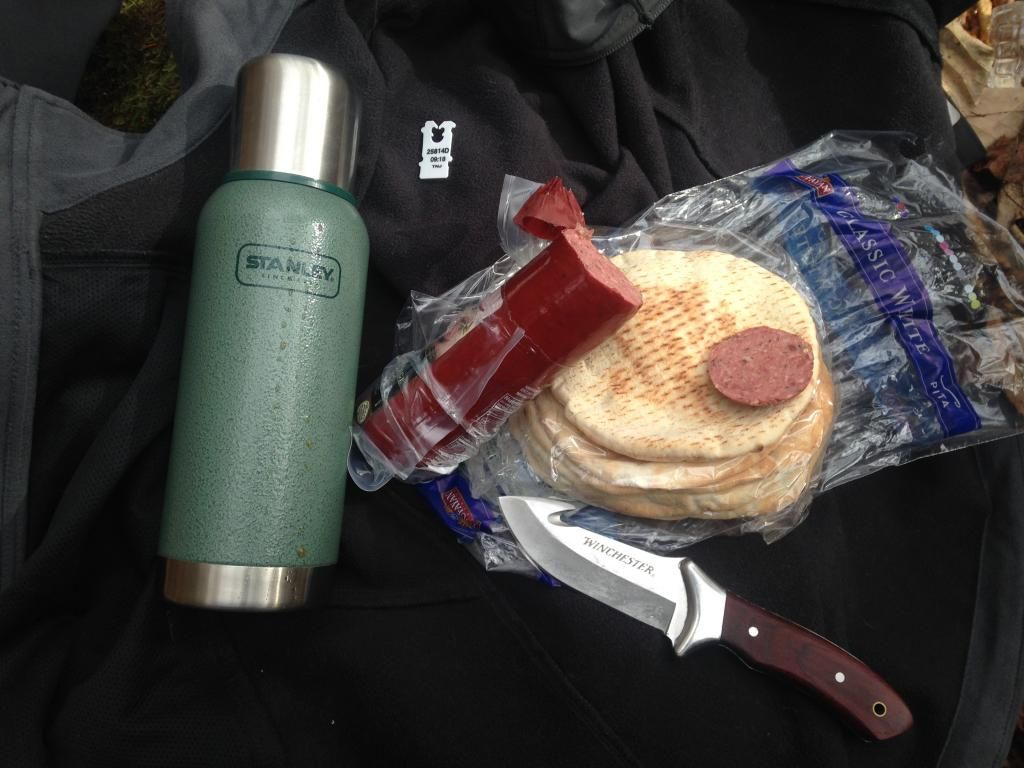 Coffee, Pita bread, and Summer Sausage next to a big pool.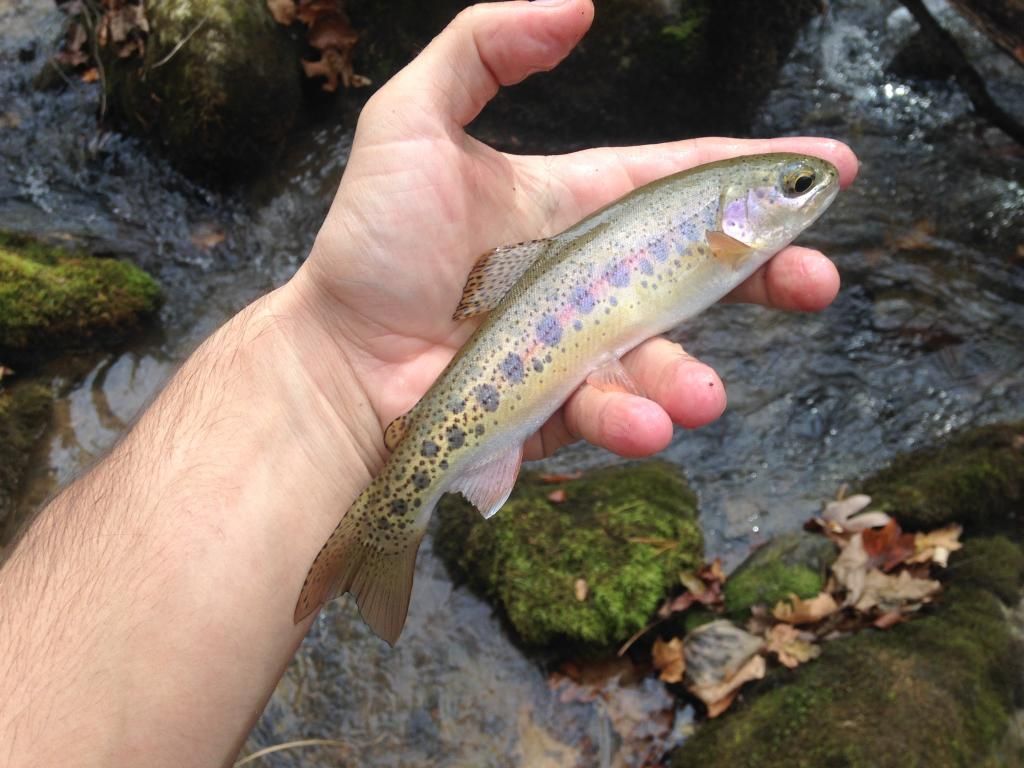 The colors on this rainbow trout rivals the stream brookies wearing their fall colors.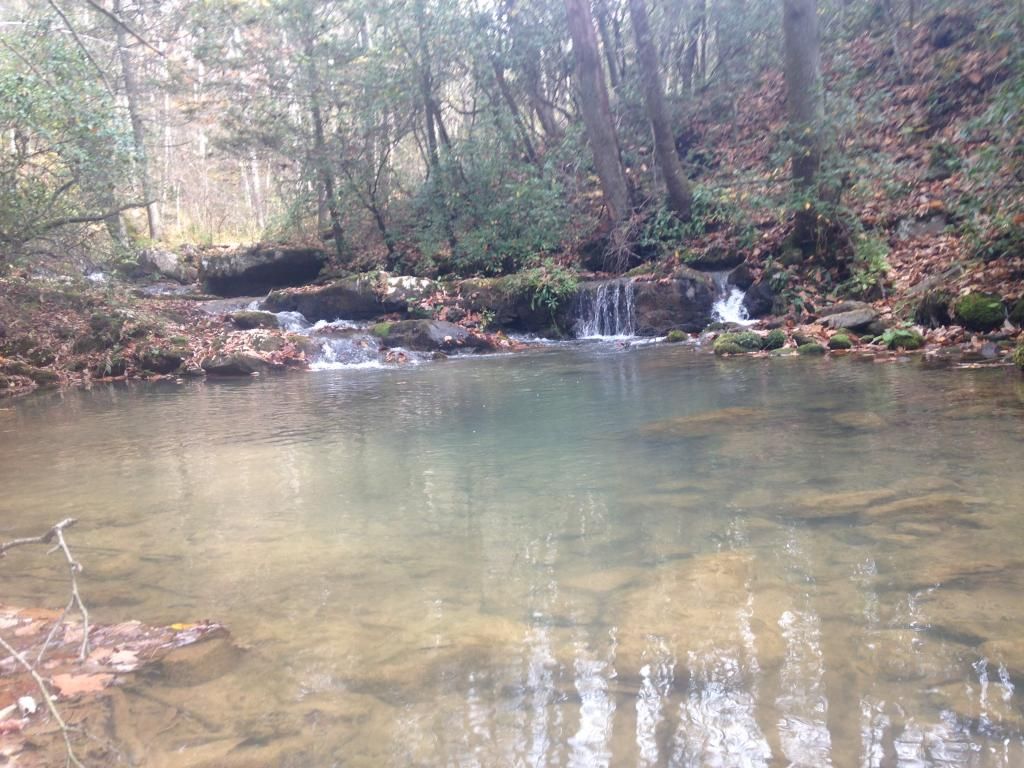 One of the bigger pools. Managed to pull four fish from this pool.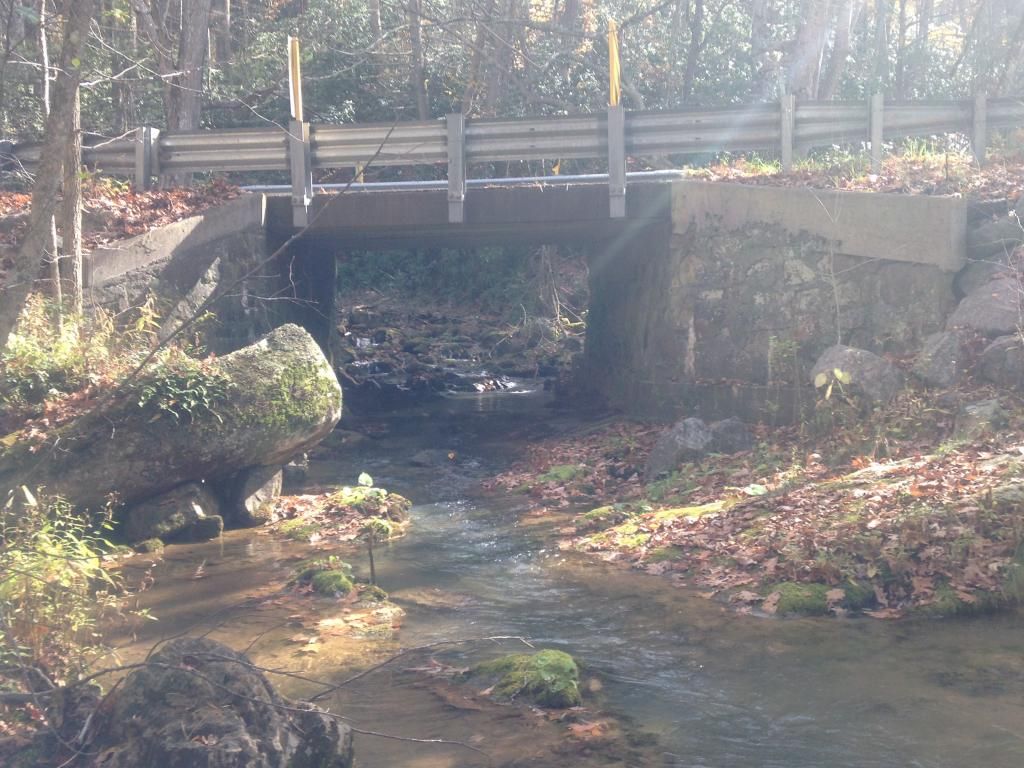 Wonder what hides under this bridge?
Pulled this rainbow from the back of the pool.....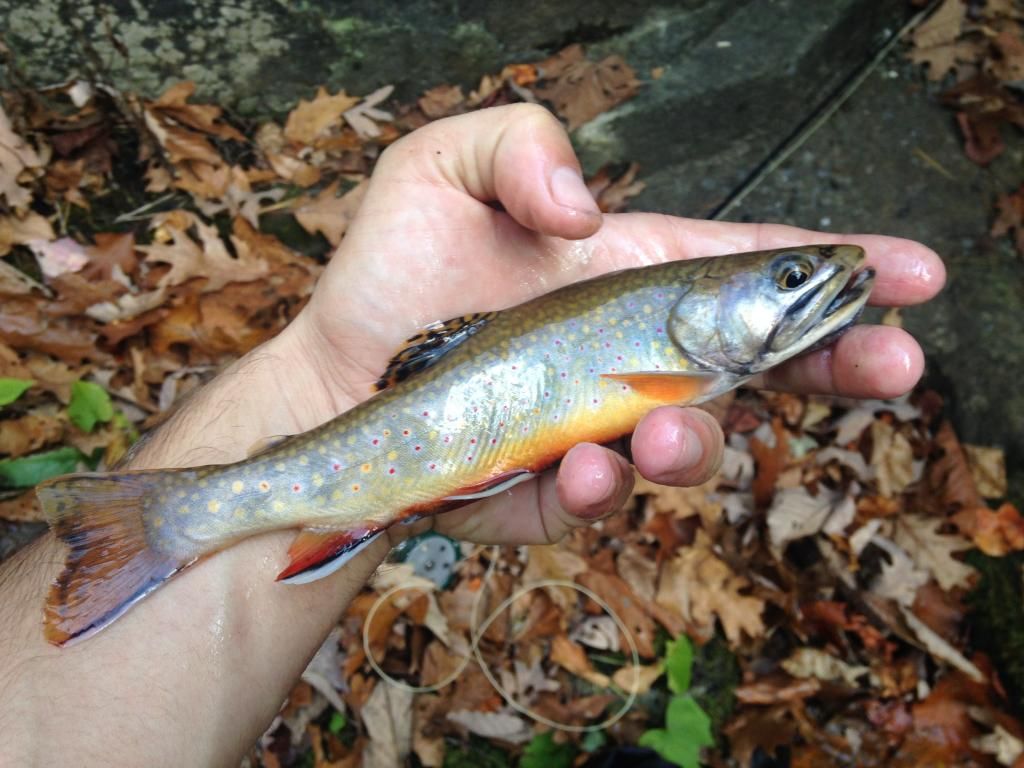 And this brookie from the top of the pool.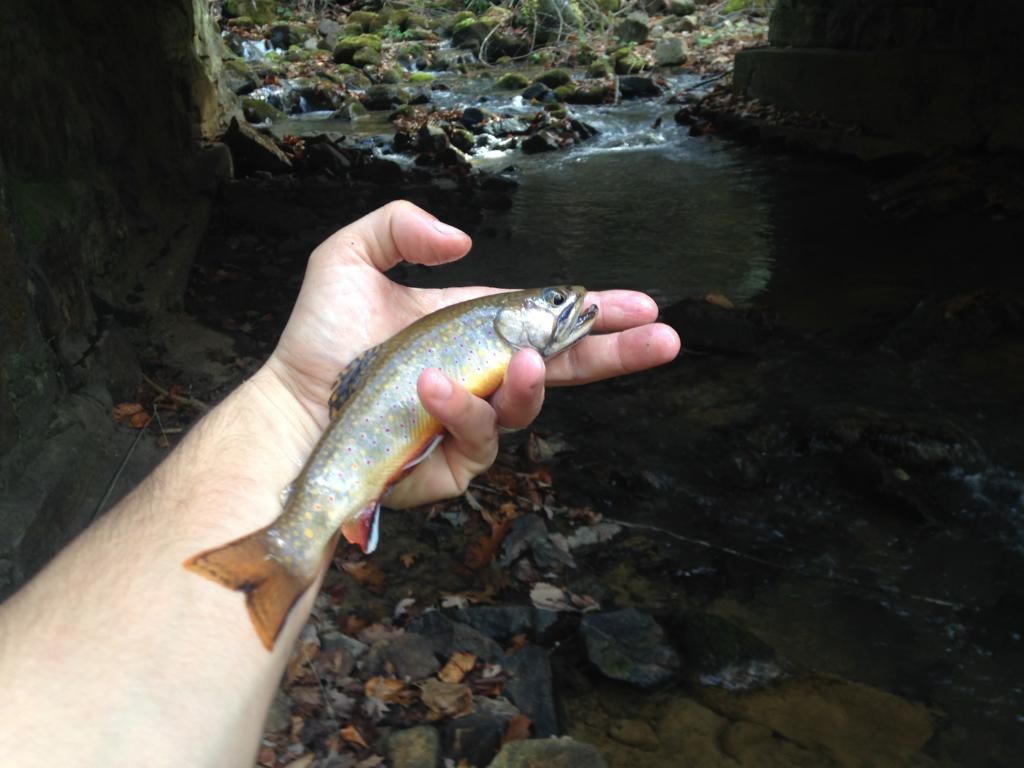 Another look at the troll beneath the bridge.
I then decided to call it a day around 4 pm as the wind picked up and the blue bird skies had slowed the fishing down. It was a great start to the trip and I headed over another mountain ridge to my friends cabin. To be continued.....