I have a love hate relationship with this fishery. Yesterday was one of those "this lake is awesome, but I hate it" kind of days. There were a couple hours where the stripers were rising all over the place in the middle of the day busting shad. A couple stripers did a complete summersault out of the water. We witnessed one pretty good blitz going on but by the time we got over there they were gone. No stripers were caught, but it was a nice day to get out and see the potential of this lake now that I have a good boat for it.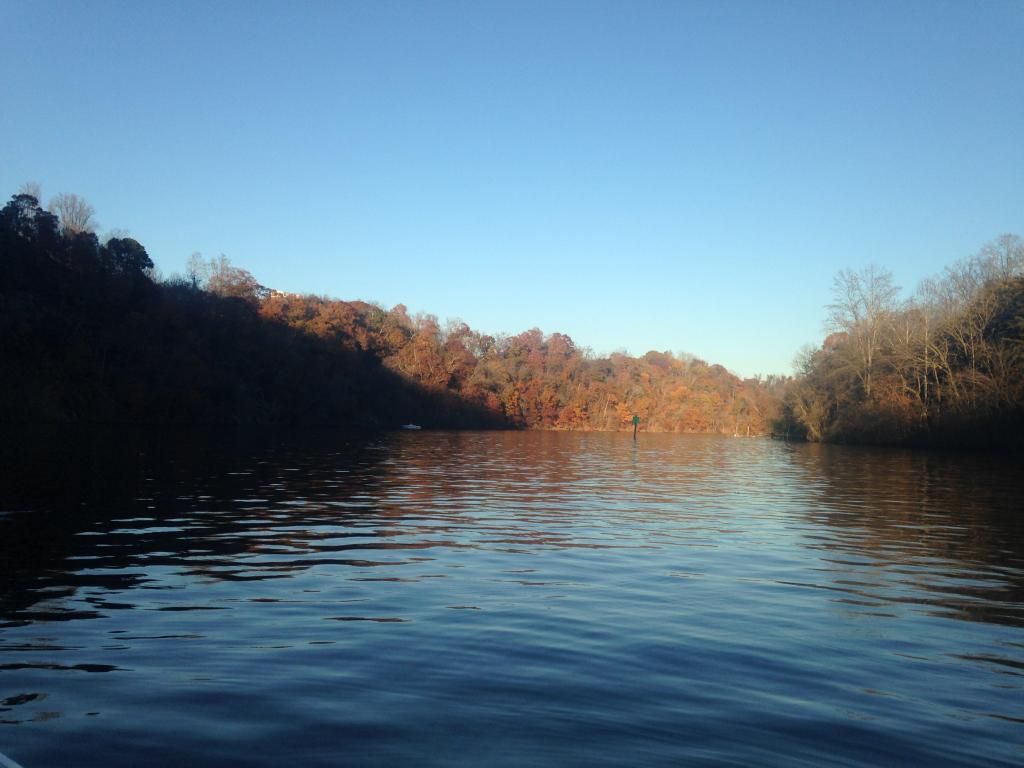 Lake with it's fall colors.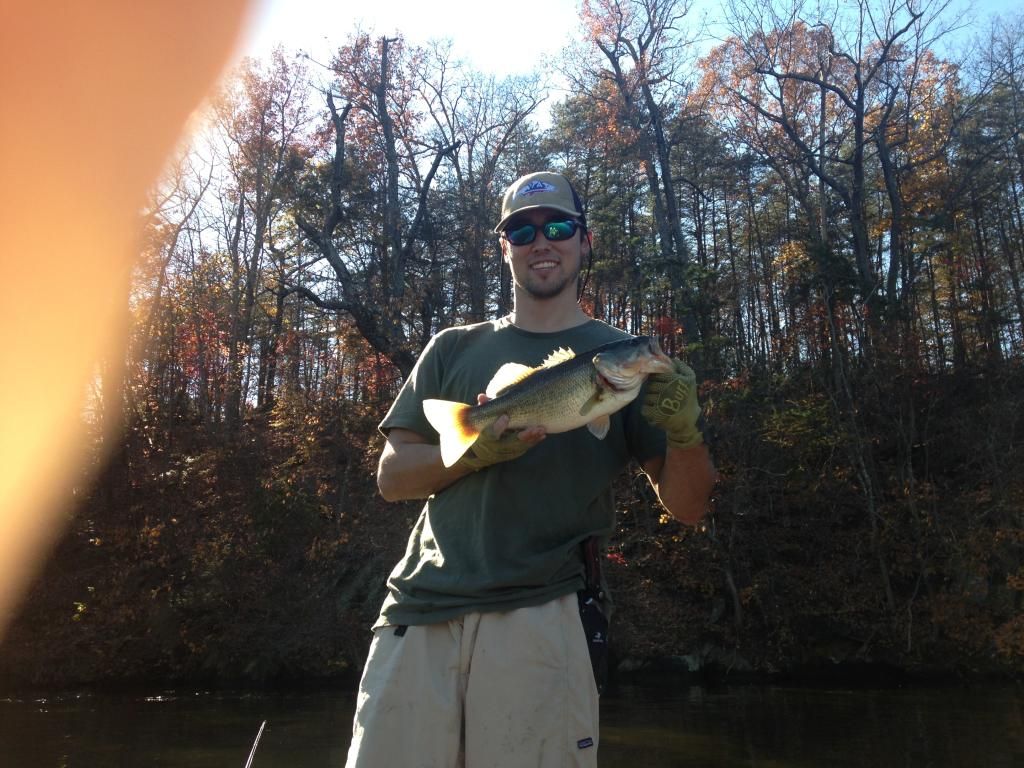 Managed to get the wrong variety of bass to take my fly, I won't complain though.
It was a great day to get out on the water and I'll figure out this fishery before the end of the year.