Fished a stream this past weekend and it fished like it was already January in Virginia. The fish were sluggish and deep in their pools. It took several drifts in order to coax them into eating as well. I thought it may of just been the stream I was fishing, but I drove to another stream and it was fishing the same way. Still a great time to get on a trout stream though.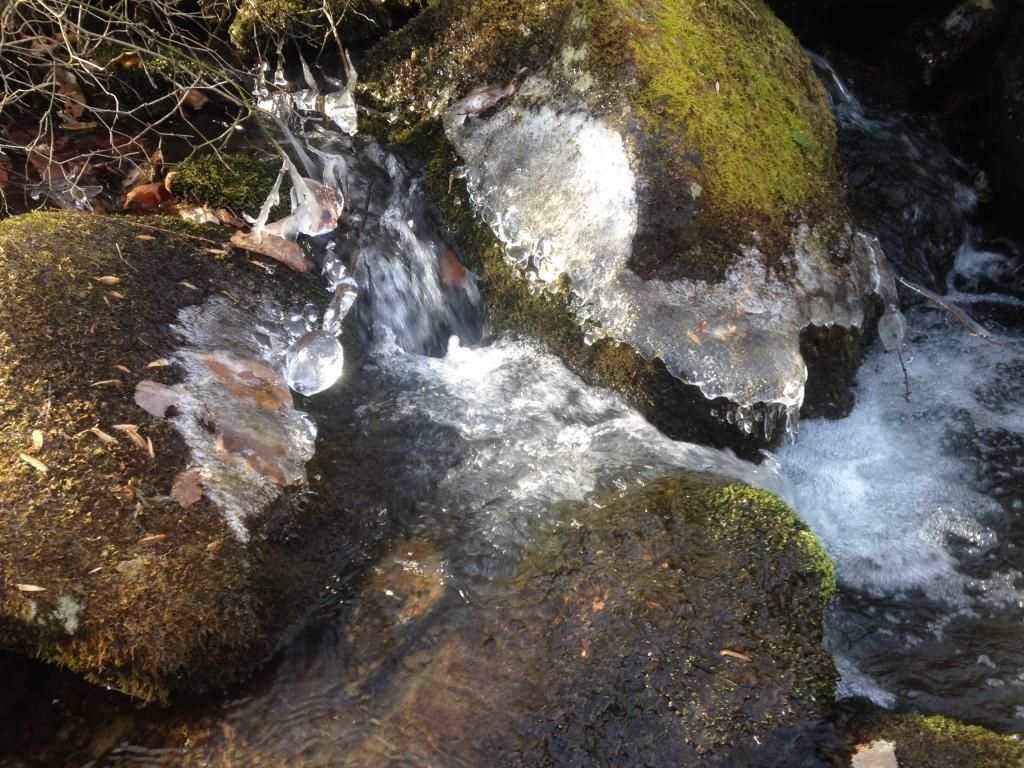 Lots of ice built up around the rocks on both streams.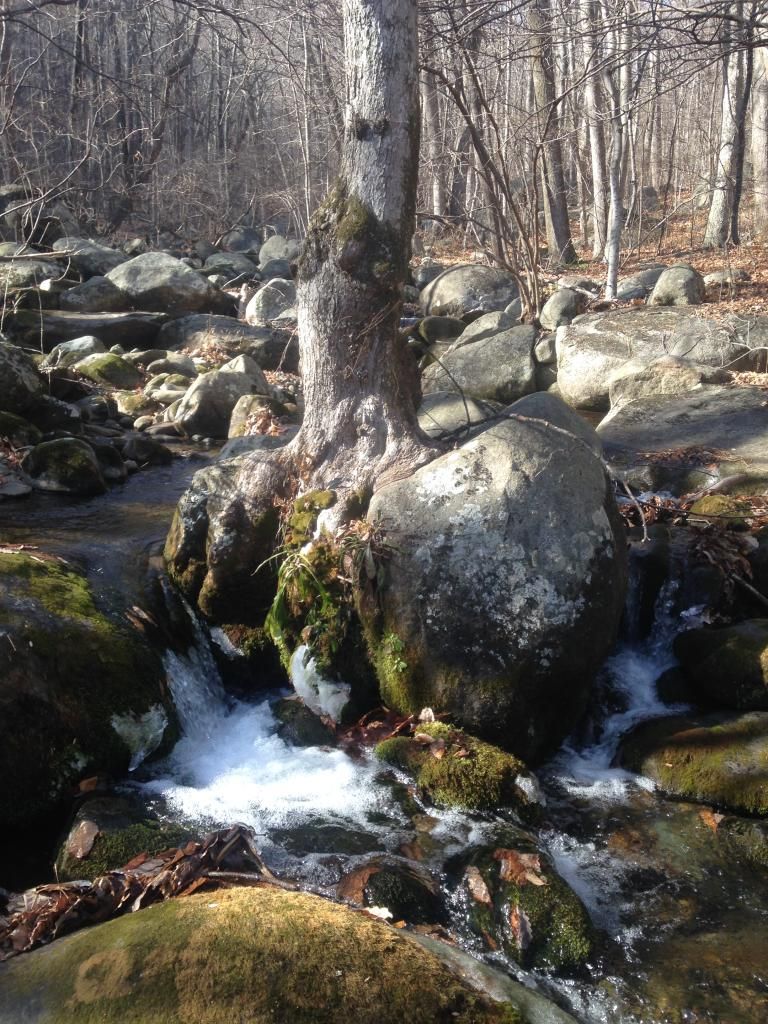 Neat tree growing between two rocks
Winter is closing in.