Spring is here, late, but here none the less. Tied up a popper this morning real quick before work and on my lunch break hit a pond for a couple minutes. The bass were in the shallows looking up. Figure they should be spawning in a week or two.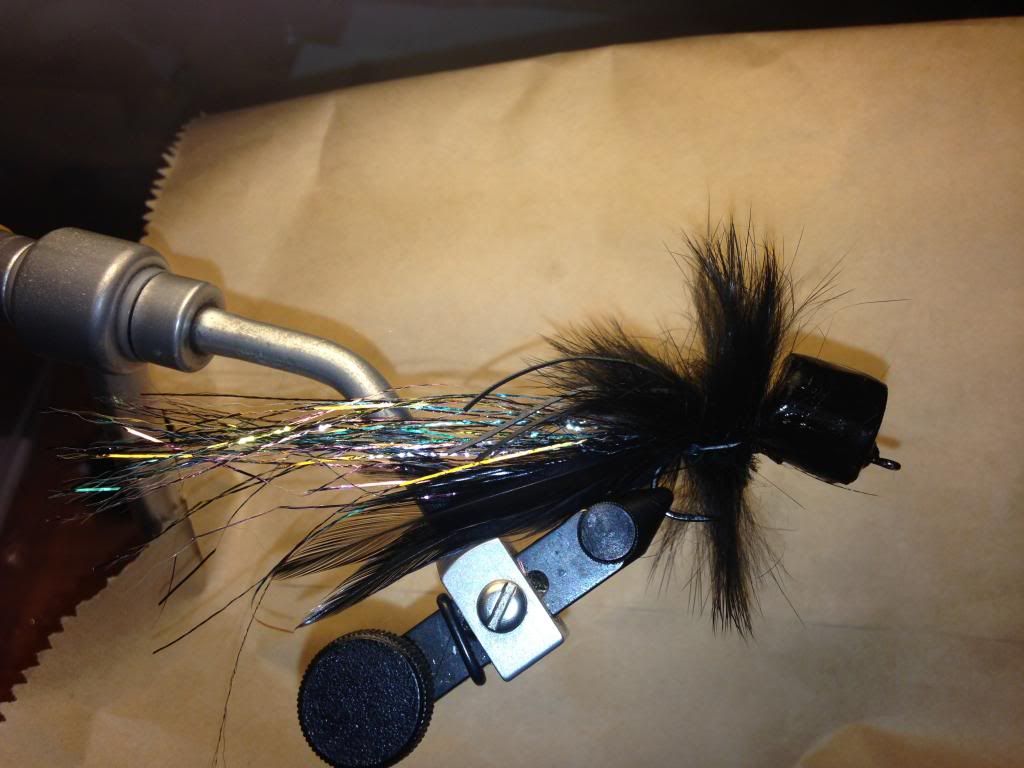 Notice the hook in the gullet that someone so thoughtfully left? Was able to remove the hook without spilling any blood and he was returned in better shape than he was caught.
Looking forward to the bigger bass becoming more active in the weeks to come.