So, last Friday I was up till Midnight finishing up my two papers that were due. I had planned on taking a half day to fish Saturday but decided I needed the whole day and there was not much going on that day. Ended up being a good call because the first half of the day was slow due to some heavy rain and ended up having to switch streams. The fishing at stream 2 was a lot better and the weather finally cleared up. It really turned into a perfect day temps wise. There was also yellow sallies, black stoneflies, march browns, and other smaller mayflies hatching off all day. Even saw a giant stonefly. By far my favorite aquatic insect. They never hatch in numbers, I doubt they get eaten much by trout considering they live in leave piles in streams, and they crawl out of water to hatch, but I'm sure if one falls into the water, it's like a giant burrito floating by for some lucky trout.
Giant Stonefly
Nymph casing.
That was all from stream 1. Stream one didn't produce great numbers, but all the fish were healthy, quality fish. The fishing slowed down so it was on to stream 2.
Sign of bait fishermen.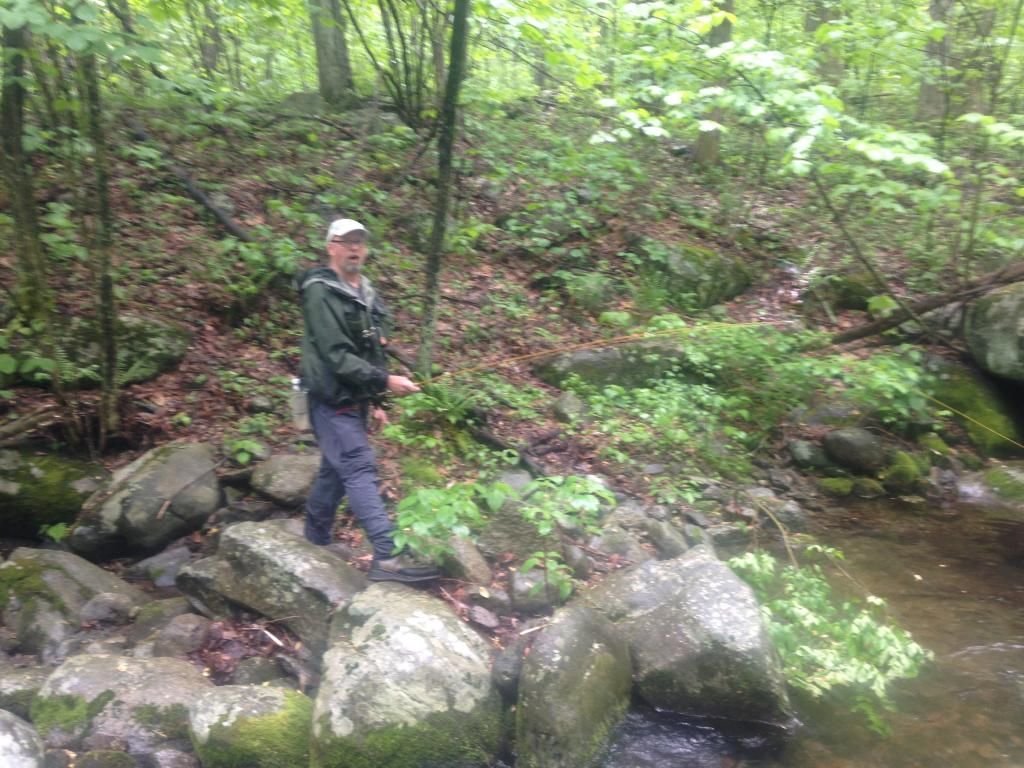 My friend was a log snagging machine that day.
Was reward for my efforts late in the day. Had this nice brookie come and take a dropper in a nice pool. Worked and worked and worked this one nice pool and didn't have a single take. I knew there had to be a nice fish somewhere lurking in the pool. Saw a slow back eddy in the top left corner of the pool. Made a cast up in it and saw my dry disappear. Knew it was a good fish as soon as I set the hook.
Saturday was just what the doctor ordered.