Been meaning to throw this camping trip report up for some time now, but with two papers I procrastinated on, all my free time went to completely those. The camping trip was from April 25-27 and the weather was about perfect the second and third day. Friday was nothing but bands of thunderstorms every hour. We were on a stream fishing Friday and had to get out of the stream and under cover lots. After the final downpour, the fishing shutdown and the stream became very cloudy very fast.
Slow drive in getting stuck behind a haul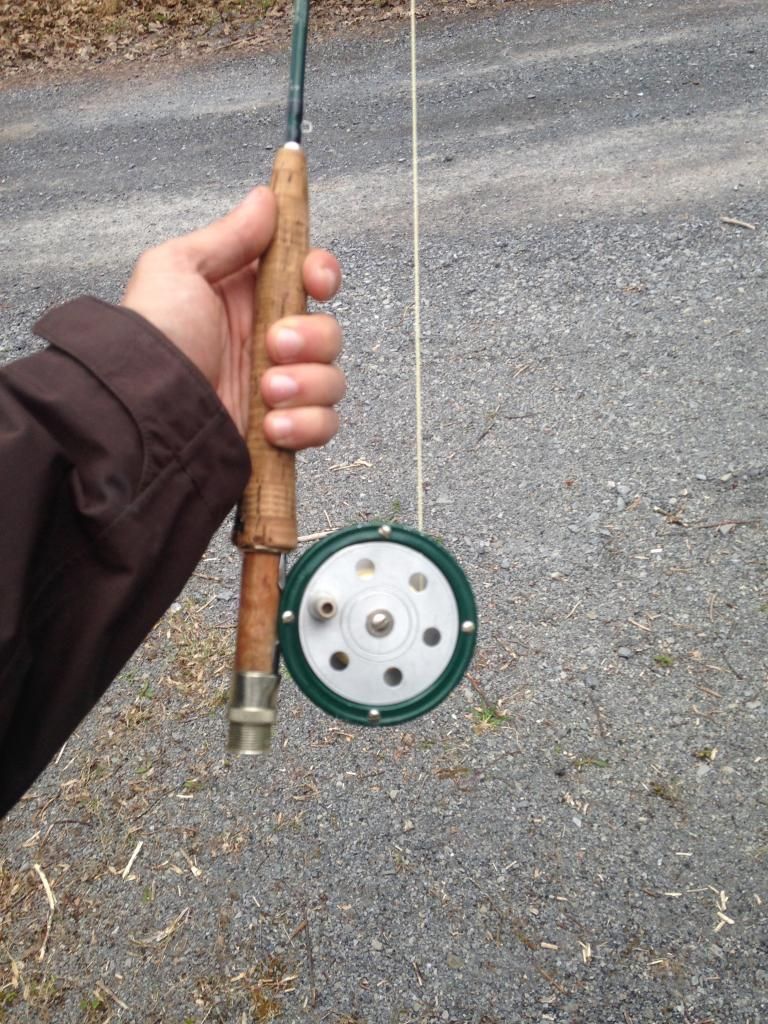 Friend hooked me up with a vintage click paw reel for my 2wt.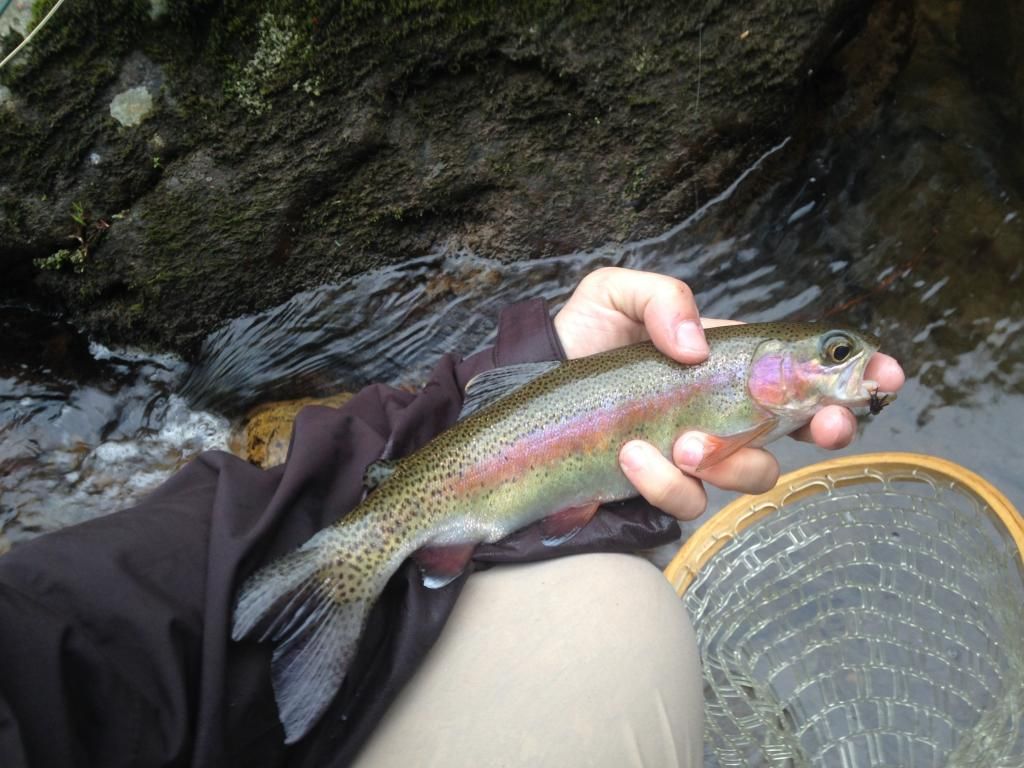 Nice rainbow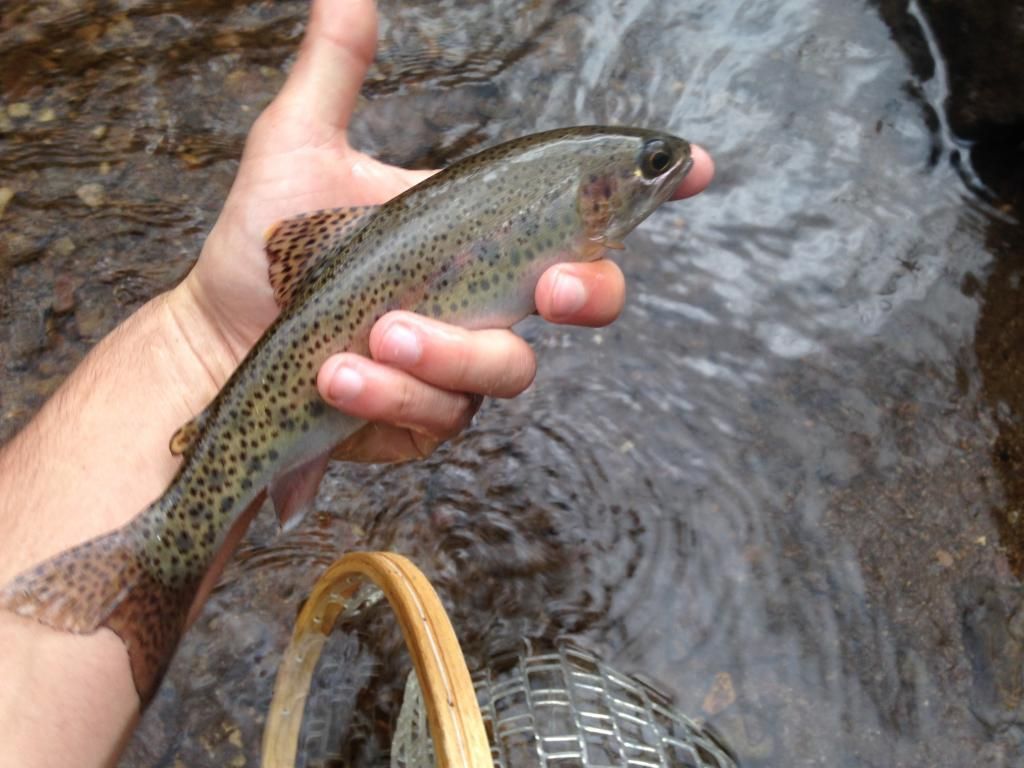 Big stoneflies and kaufman stone patterns were the ticket that day. Didn't catch a ton of fish, but the ones we did were quality fish.
Got back to the campground to see the guys start rolling in. It was time for some good food and a campfire.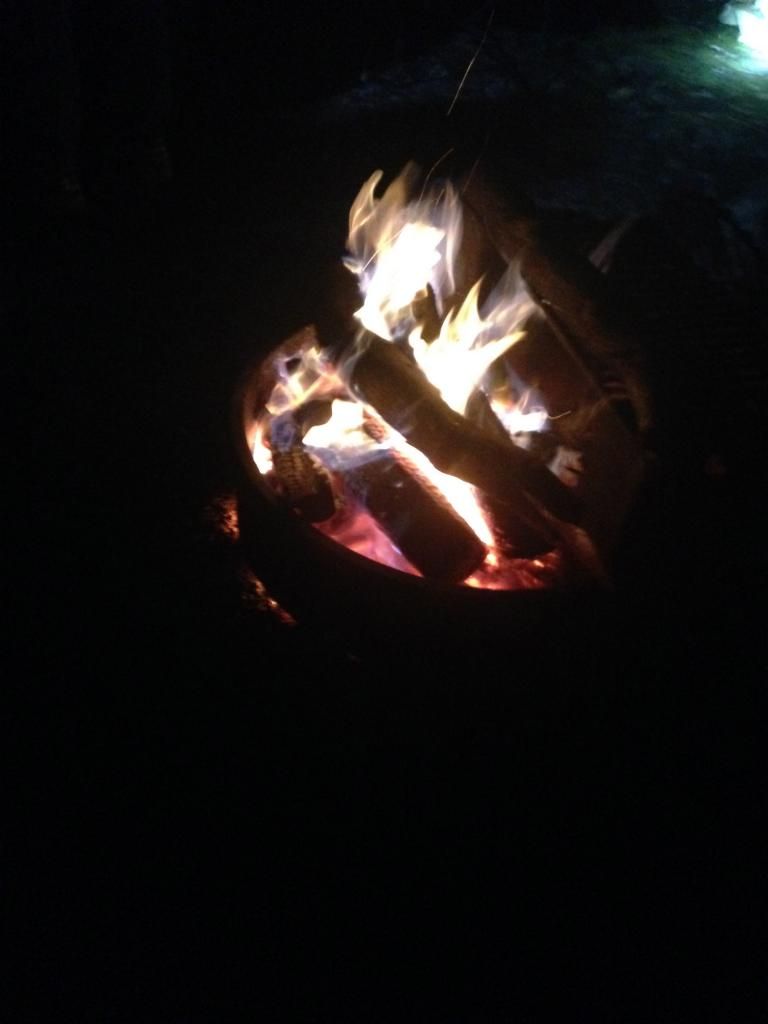 I had early posted up the quick report from Saturday's fishing, which was awesome, but here are a couple pictures of the roaring inferno from Saturday night. We had a pyro in the bunch.
Woke up early the next, packed camp, and hit a stream with two of the guys on the way back home. This stream had a lot of people fishing it and fished very marginally. We all caught fish but decided to leave after we saw how busy it was. I did hook into a nice 16 plus inch bow that completely destroyed me and my 2 wt. After a good fight he ran through the a set of rapids and launched out of the water throwing the hook leaving my friend and I with a shocked looked on our faces. I was just happy with the fight.
Some stick caddis on the rock. Stream was abundant with them.
Friend and his ugly hat.
Hike out.