Had a few hours to burn Saturday and decided to head out to a near by trout stream for some coffee and brookies. This stream is a tight rhodo choked stream, but has been a fun stream to fish. You kind of have to fish this stream with the expectation of catching small trout, and a 6 to 7 inch trout is a big fish for this stream. Stream has good bug life, but is a very shallow, low elevation stream and I just don't think it has enough water year around to sustain big fish. Brookies were looking up though and smacking dries Saturday.
This pool has always baffled me. It is the deepest pool in the stream and a real oddity for the stream, but I have never caught a brookie on this pool!
Small fire to heat up some water. Zippo and dryer lint tools of choice.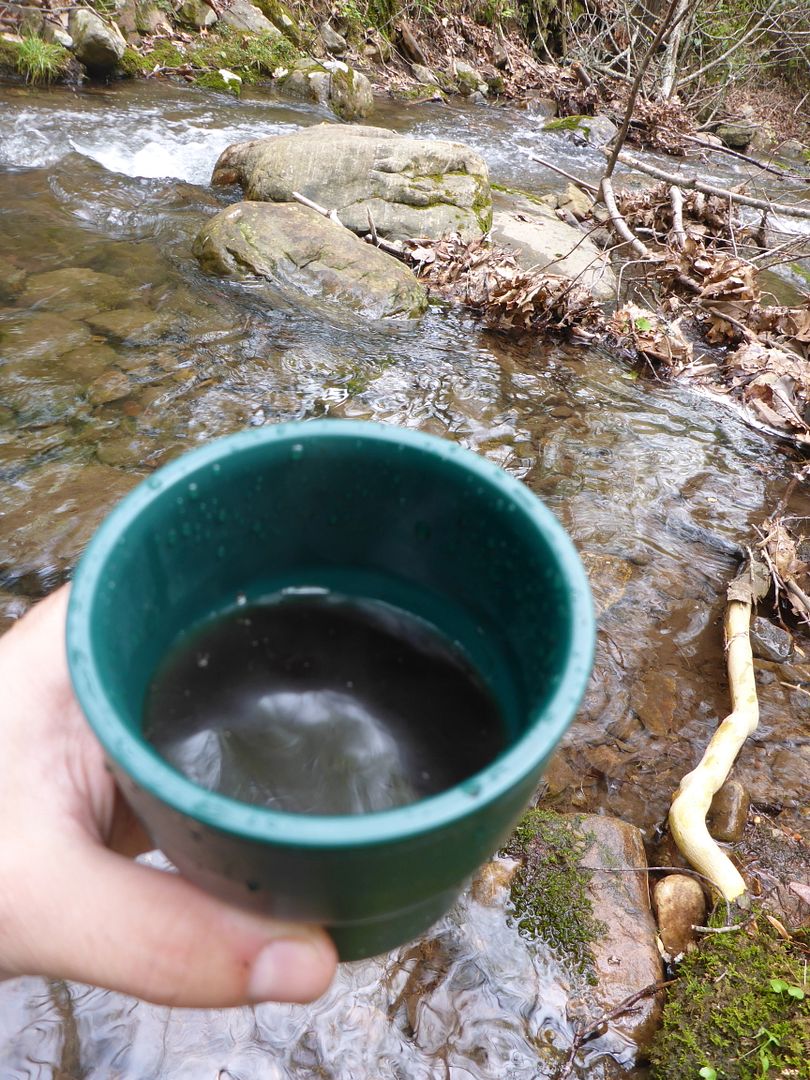 Can't beat some coffee to go with some trout.
Ferns out in force.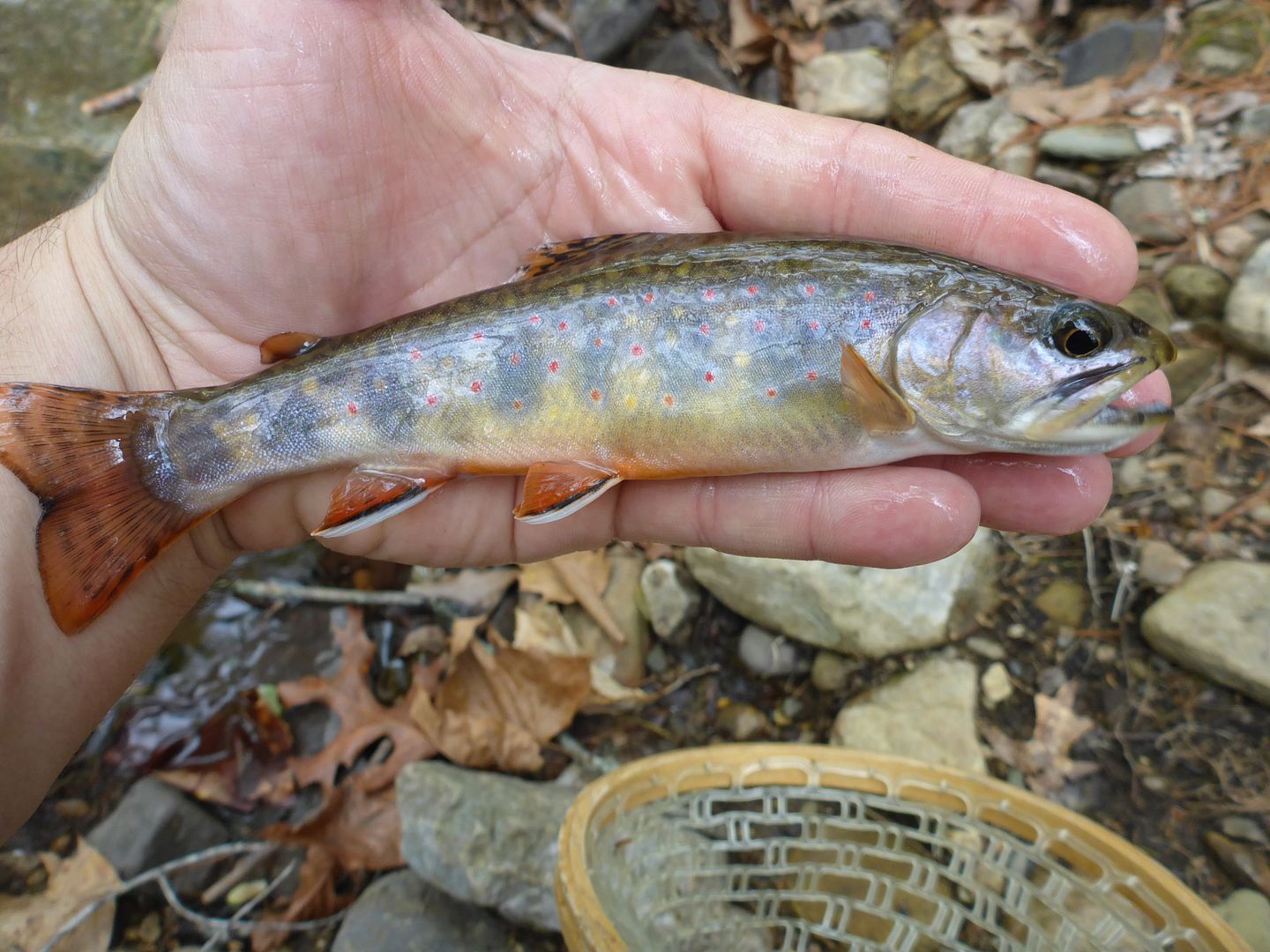 Good size trout for this stream