There has been a stream I've been wanting to fish for a while, but there is a house with a couple acres at the bottom of the stream. He has his property posted heavily, but after studying the topos, I figured out a way in. Had to park about a quarter of a mile up the rode and hike up a small drainage ditch up the mountain, then cut over two small ridges and hike down into the stream. This put me about a half mile from the road, but far enough back to where the owner couldn't see me and into National Forest territory away from the landowners property. It was worth the hike though. Lots of active fish.
Hike in.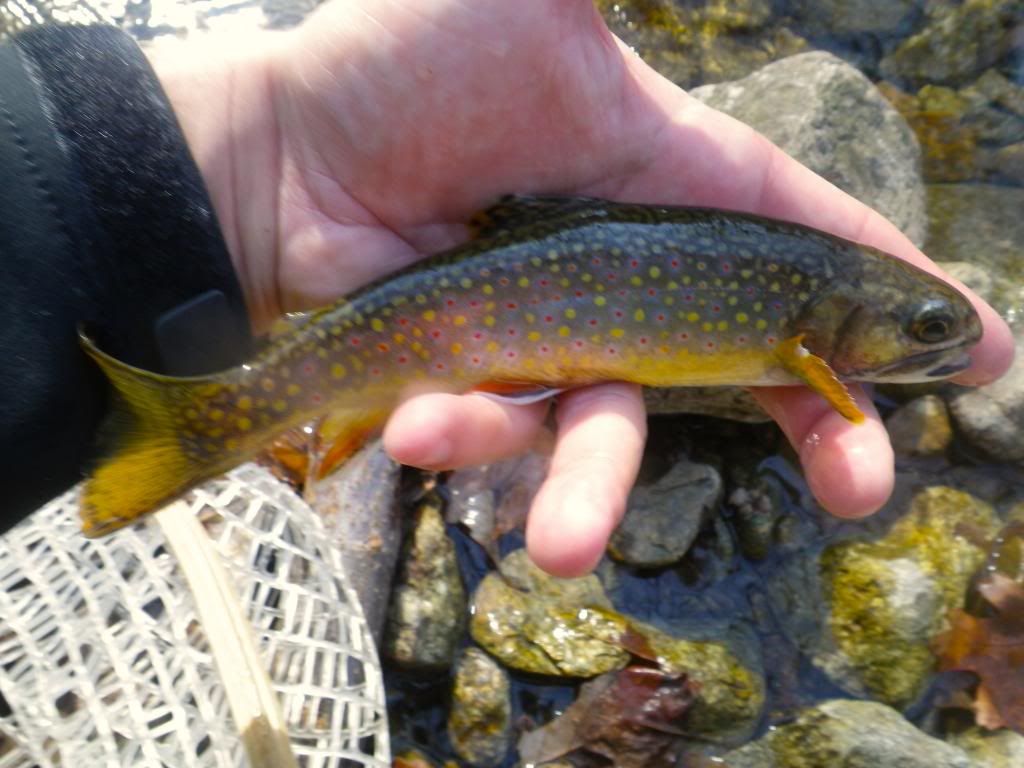 About the average size for the stream.
Came to a pool that was a little on the small side for this stream. Only a foot deep but pulled my biggest fish from this pool. Very healthy fish.
Same fish from above.
Stream got steep fast.
Called my exploring quits when I got to this falls. It was steeper then what the picture looks, and I decided not to go above it by myself. Will be back this spring with a buddy for further exploring.