With two consecutive days of sixty degree weather, I decided to head out Sunday afternoon for some brookies. I brought my 2wt dry fly rod, but when I got to the stream, the snow had me second guessing my decision. Luck for me though, the first pool I cast to confirmed that dries were the ticket. Every pool I at least had one hit if not two or three brookies to hand. I was expecting a few caddis coming off, but all I saw were stoneflies. Switched from an elk hair caddis to a black stonefly and pulled two bigger guys with the pattern. Fish acted like it was late April or May with the vicious dry fly attacks. Great day on the stream to burn a couple hours.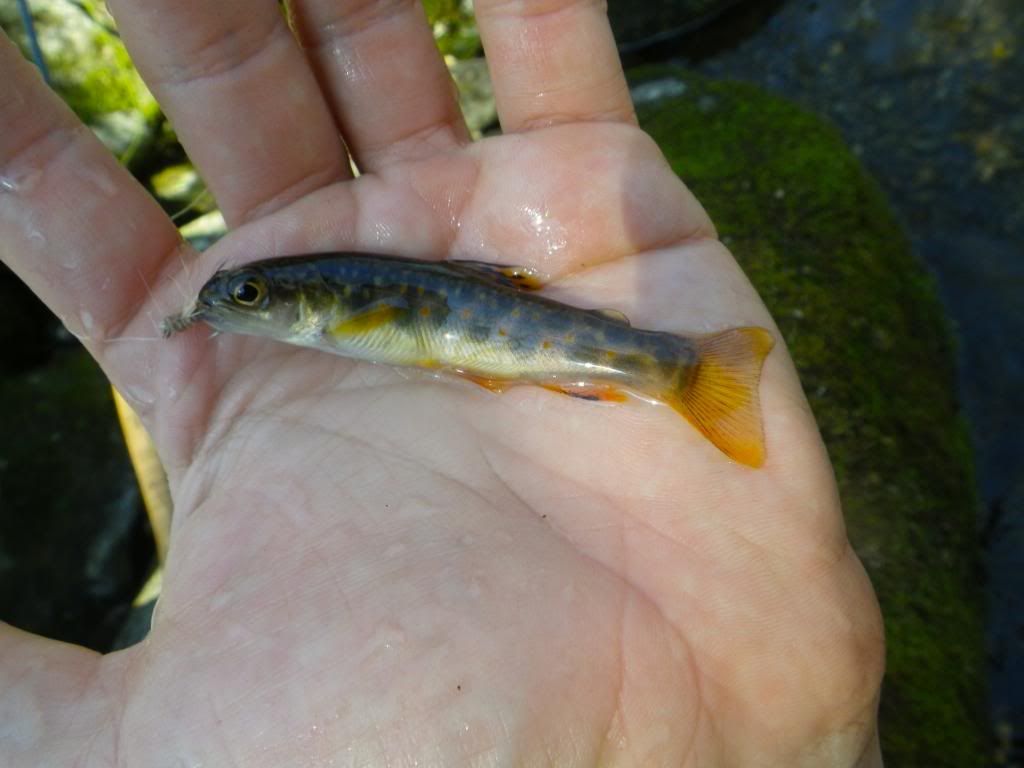 First brookie on a dry for 2013. What a beast.

Weird fishing a stream with snow on the ground and fish acting like it's late April. I'll take it with pleasure though. Thanks for reading.