Fished some well known tribs that had some stock waters below. The stogger hunters were out in full force.
Every pool had multiple people fishing it. One pool ten foot wide pool had over twenty people fishing it. It's a shame the state stocks these waters because they stock over wild fish sections. It should be a great brook trout water shed, but wild rainbows have taken over pretty much every trib except one. The state of Va just baffles me sometimes. Here is a link to a good article with good comments on the problems with the VDIGF stocking program.
http://blogs.roanoke.com/wildlife/2013/04/share-your-thoughts-on-trout-truck-followers/
Fished the first stream lots over the past couple years and noticed a new no hunting or fishing sign next to the spot I park. Didn't think much about it since I saw the national forest spray painted trees going up the stream still. Caught this rainbow.
And then 30 yards upstream I saw this sign.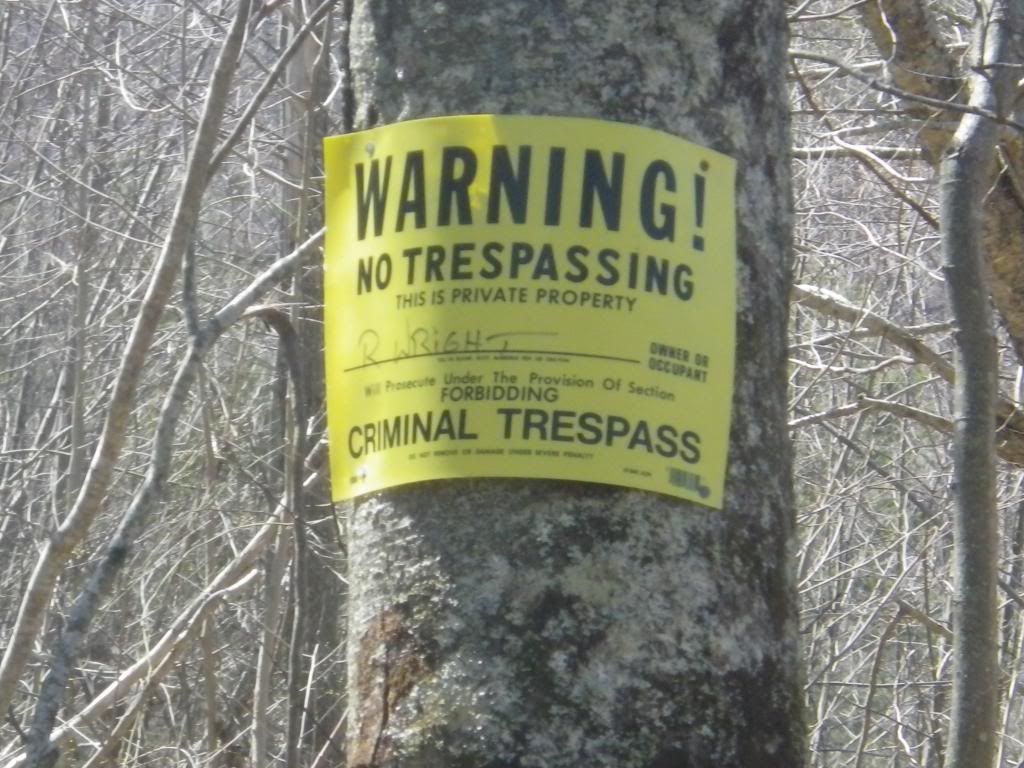 Realized that is a new sign and someone must of bought property at the top of this trib and posted it even though there are national forest marks all over the place. Started to hike out of the woods and I see a car pull up and two guys get out. It was pretty obvious that they were looking for me. They didn't see me in the woods and as soon as they were making there way up the stream and walk to my Jeep, open the door quietly, throw my fly rod and pack in the passenger seat, and take off. I look in the rear view mirror and see them both running out of the woods. Shame that more access to wild waters is lost.
Stream two is more remote and no worries of running into people. Even though I did run into a british couple going up the mountain on a dead end road asking me if they were close to a highway.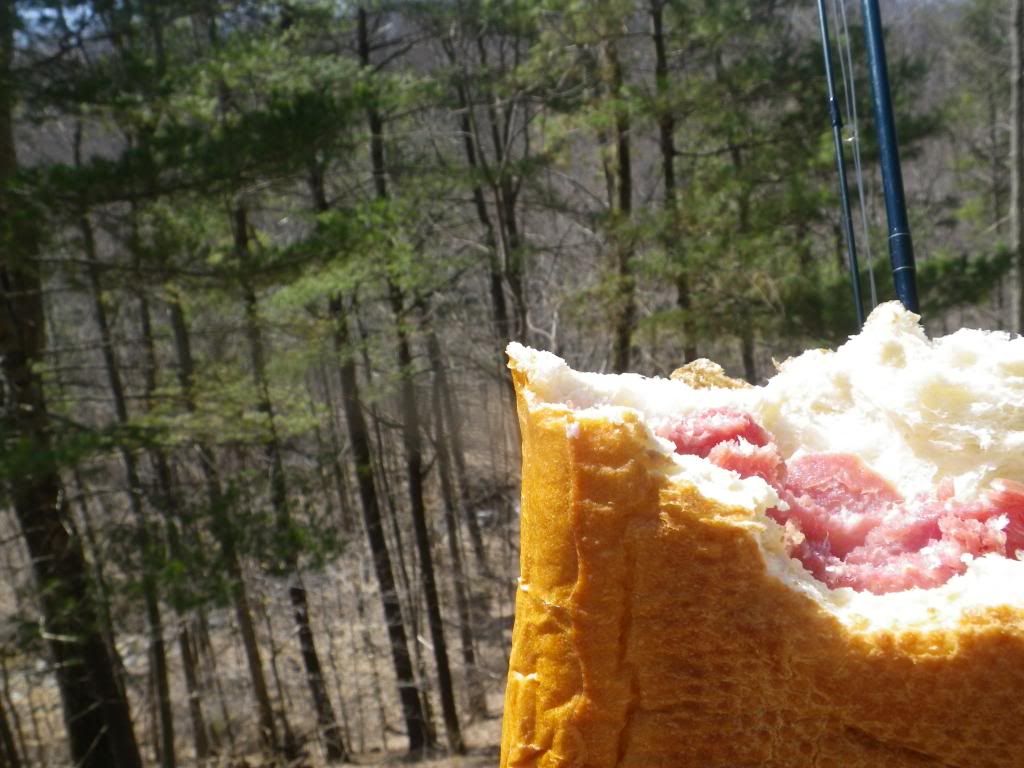 Lunch/hike into stream 2.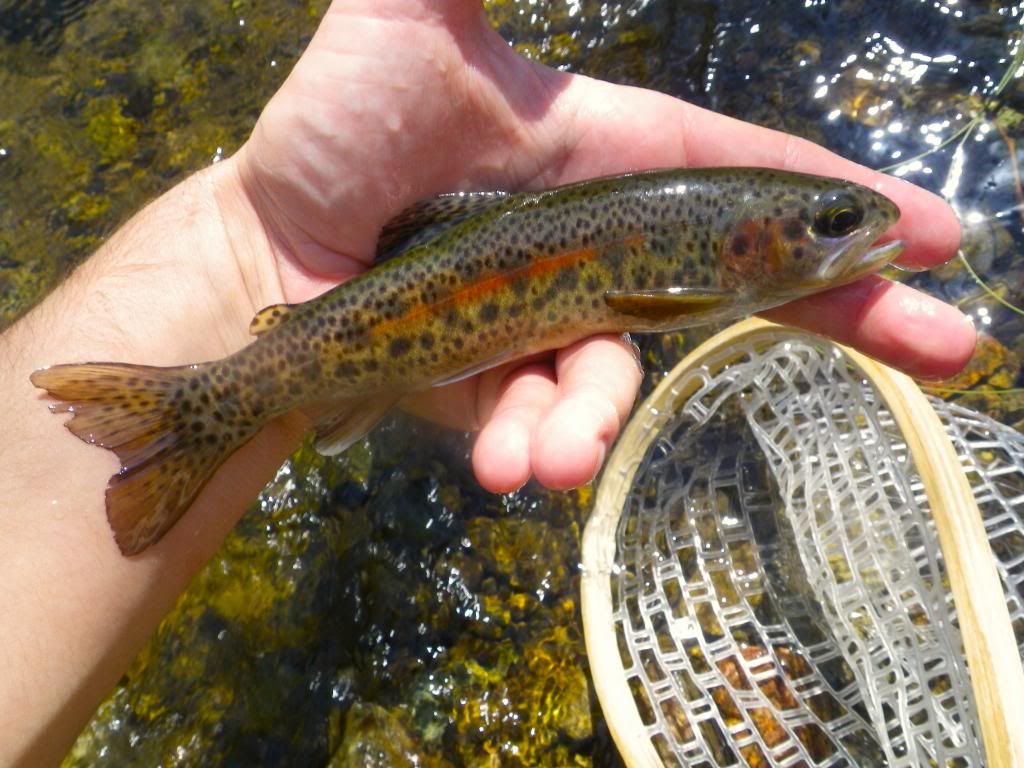 This stream has some of the prettiest bows I've seen.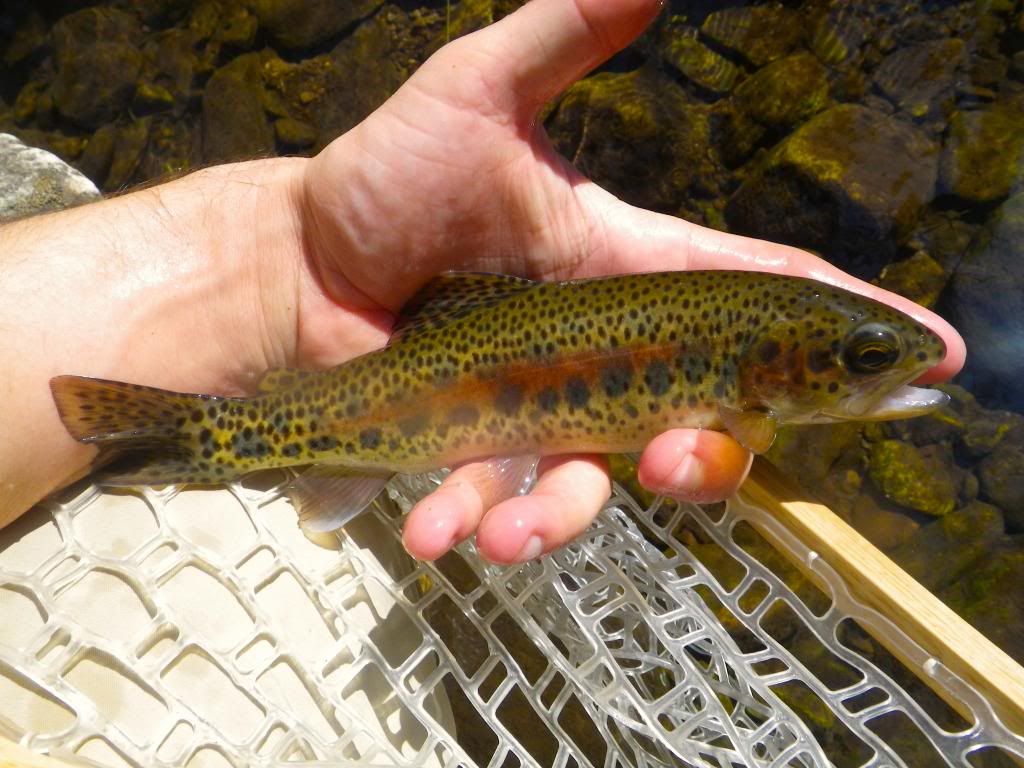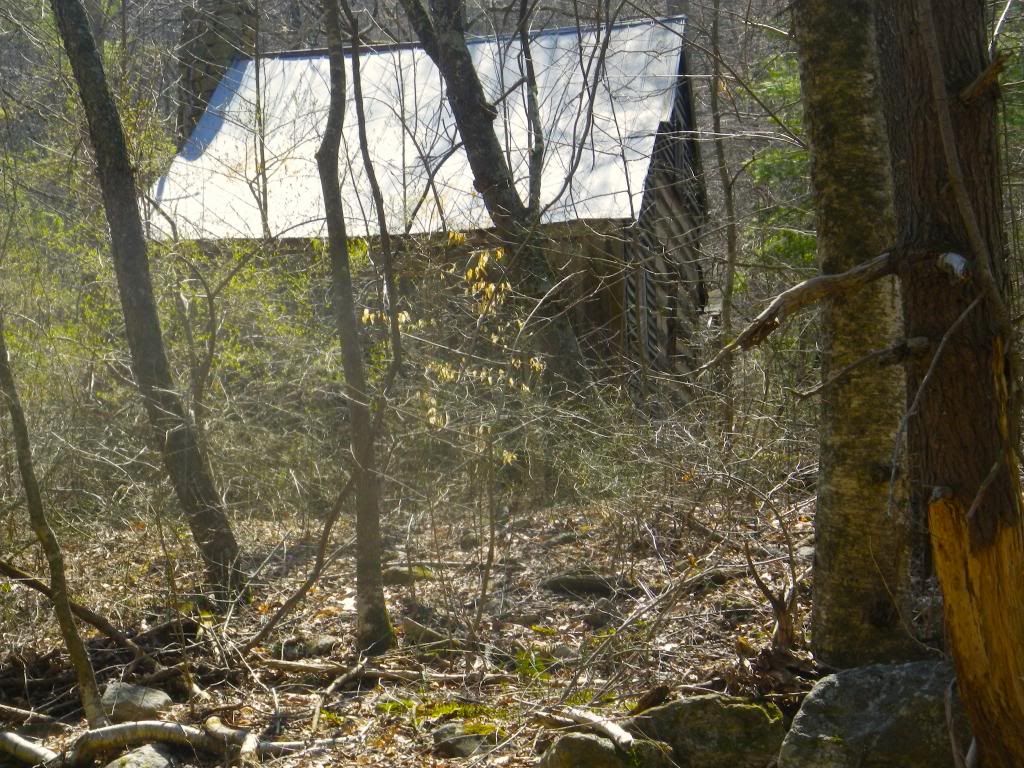 Creepy abandoned house.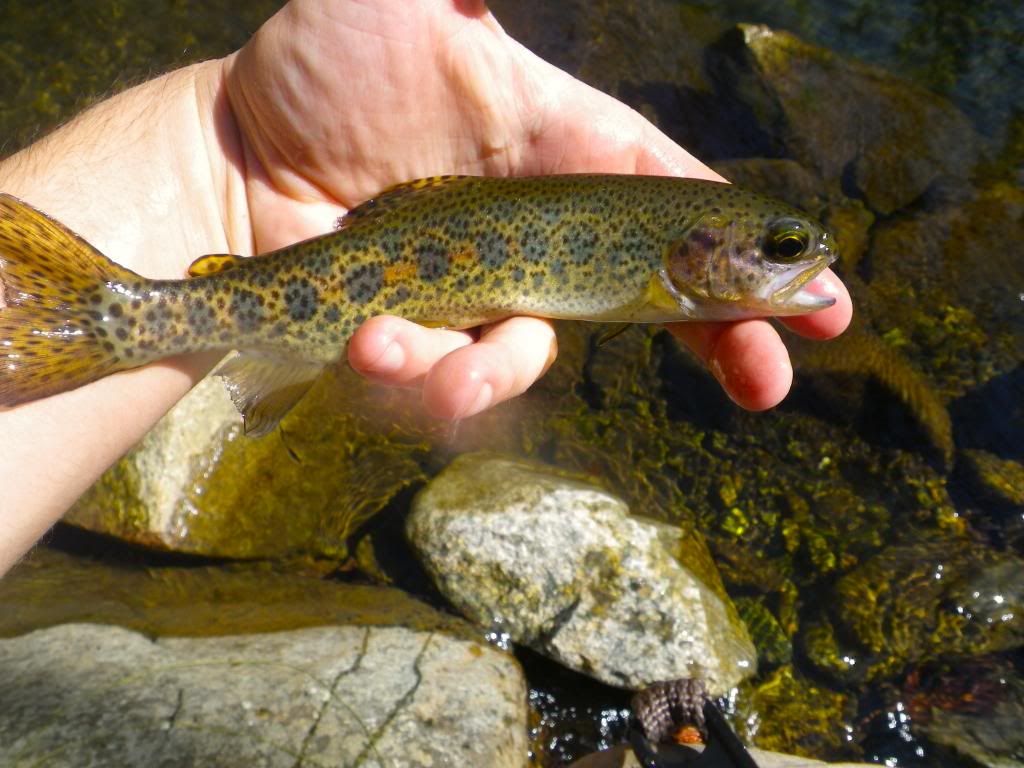 Some stones were coming off.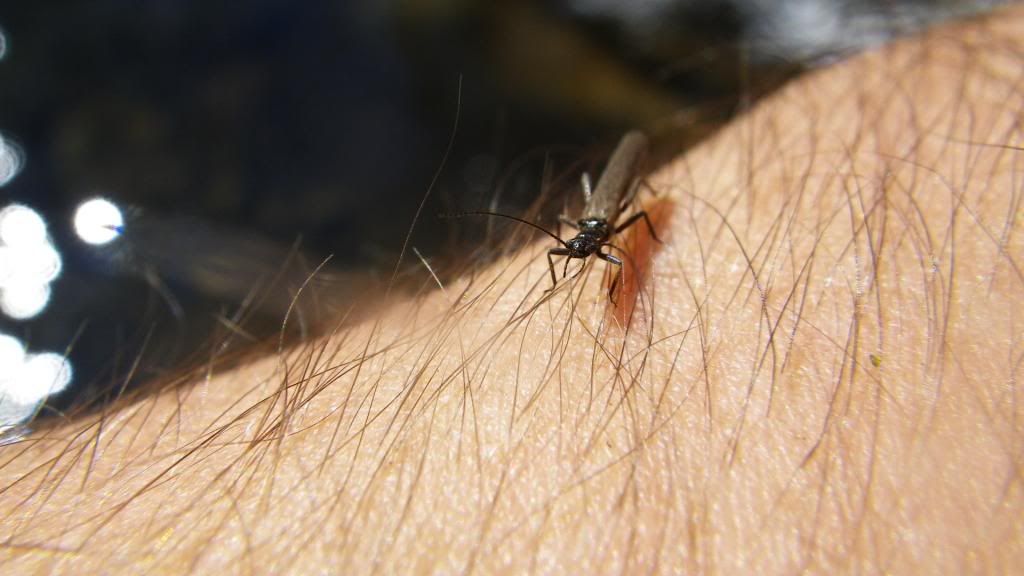 Got tired of catching bows and wanted to catch a brookie so off to stream 3.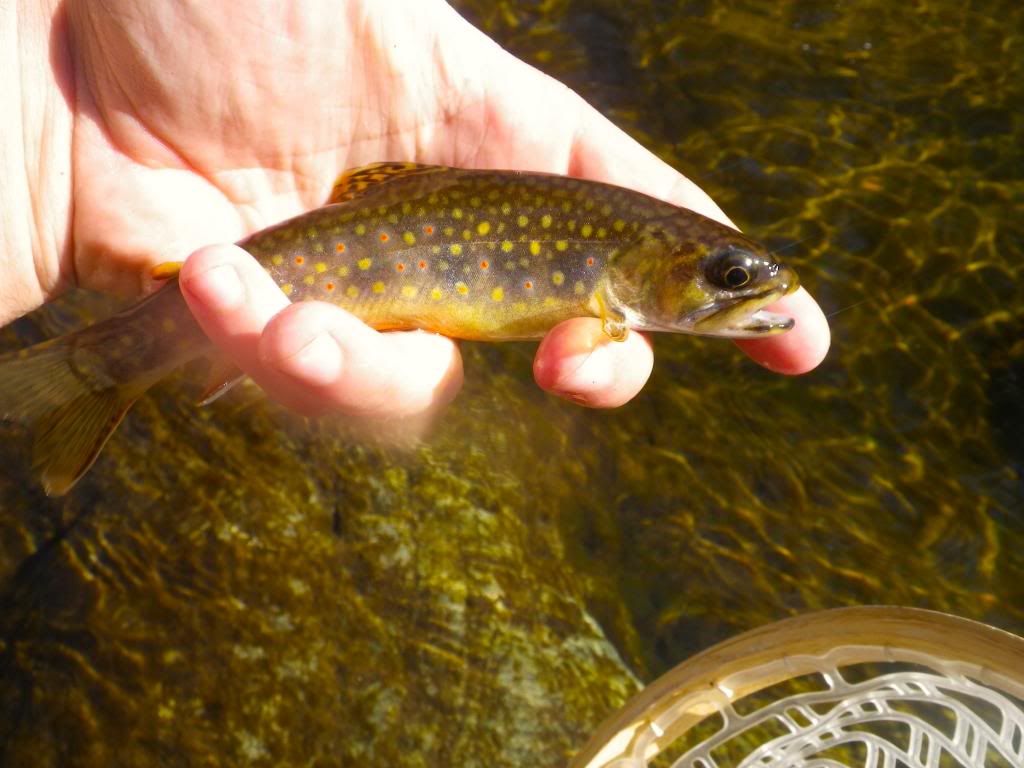 A little brookie to break the rainbow streak.
Caught this bow in the same pool as the brookie above. Thanks Va.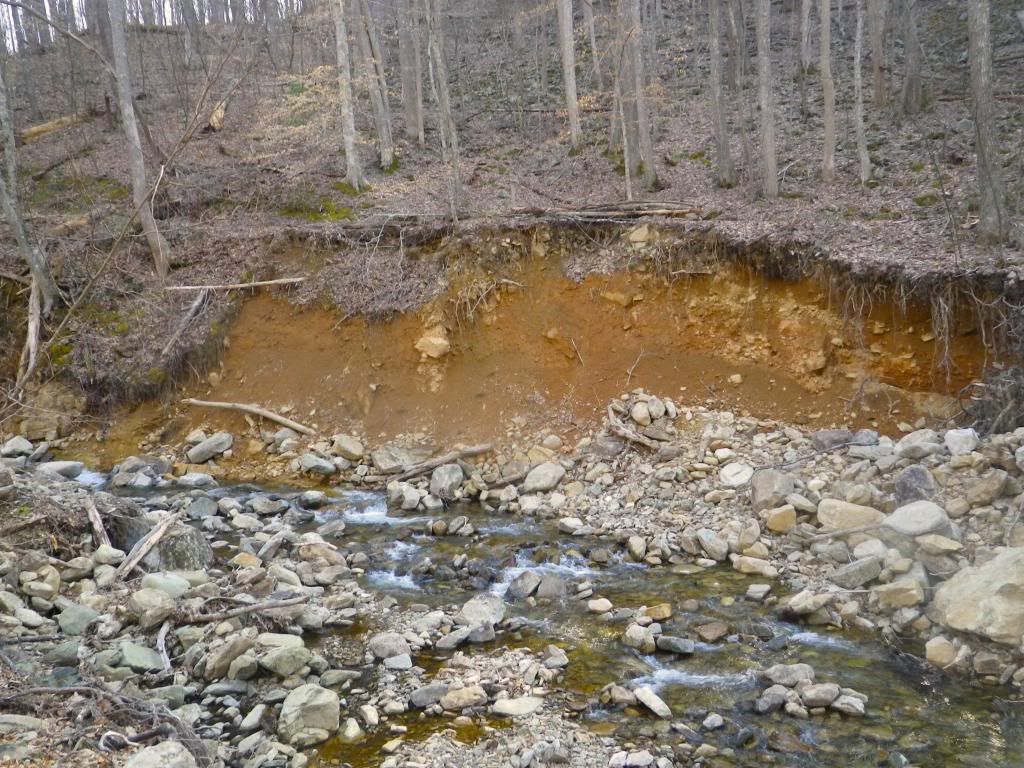 Also a shame to see this kind of erosion on a brookie stream.
Going to give the VDIGF a call sometime soon and find out the story on the posted stream. Hopefully it shouldn't be posted and the department will take care of that soon.
Thanks for reading.