With how hot it has been, I have given the brookies a break and been catching a lot of these:
So back tracking to Friday night, I was in Roanoke with my fiancee's family. We all were in the pool when the storm sweep through and it was the worst non hurricane storm I've ever experienced. They recorded 81 mph wind gust at the Roanoke Airport. Here is a picture of some trees that went down in her yard.
Spent all Saturday morning and afternoon cutting down trees and chopping wood at her house and her grandparents house. Cleaned up there yard and pool as well and was done around dinner. After dinner I went down to the river at a spot a friend informed me of and fished for about an hour before I had enough of the heat.
Also got to enjoy a wild blackberry pie.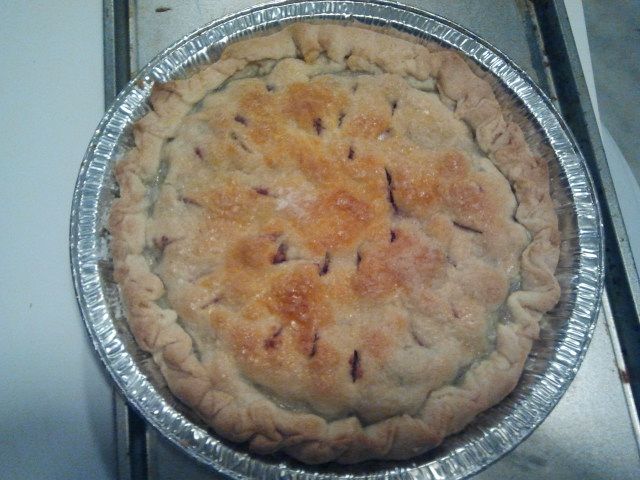 Left Roanoke around 7 pm Sunday to get back to my apt in Lynchburg to find out I don't have power! Talk about a warm welcome. My refrigerator was rank! Luckily one of my friends had power and let me crash at his place. My work was out of power as well I did not have to go in Monday (SCORE!). Ended up getting power at my place around 4 pm Monday and all is returning back to normal. Looking forward to some 4th of July festivities!
Thanks for reading and keep cool out there!