Been about a month since I've been able to go brookie fishing. WAY TOO LONG! 100+ degree weather and no rain made wild trout a no go in the small streams. With all the rain and the cold front we've had in VA, yesterday I figured it would be safe for an after work quick trip. Got to the stream and it was still low. Rain must be hit and miss in the mountains.
Here is a picture of what the stream looked like a month ago after a little bit of rain.
Here is what the stream looked like yesterday.
Lowest I've seen it. Water was cold though and the brook trout seemed to be doing good. Some of the pools still held a lot of water. Caught about 6 and missed few. Not a badly spent hour. Some marginal clouds drove me off the stream early. On my way back down the mountain I decided to try a stretch 200 yards down from where I normally fish and every pool was chucked full of of creek chub. Kinda strange considering 200 yards upstream I have never seen or caught a creek chub, yet a little ways down stream there are about 50 in every pool.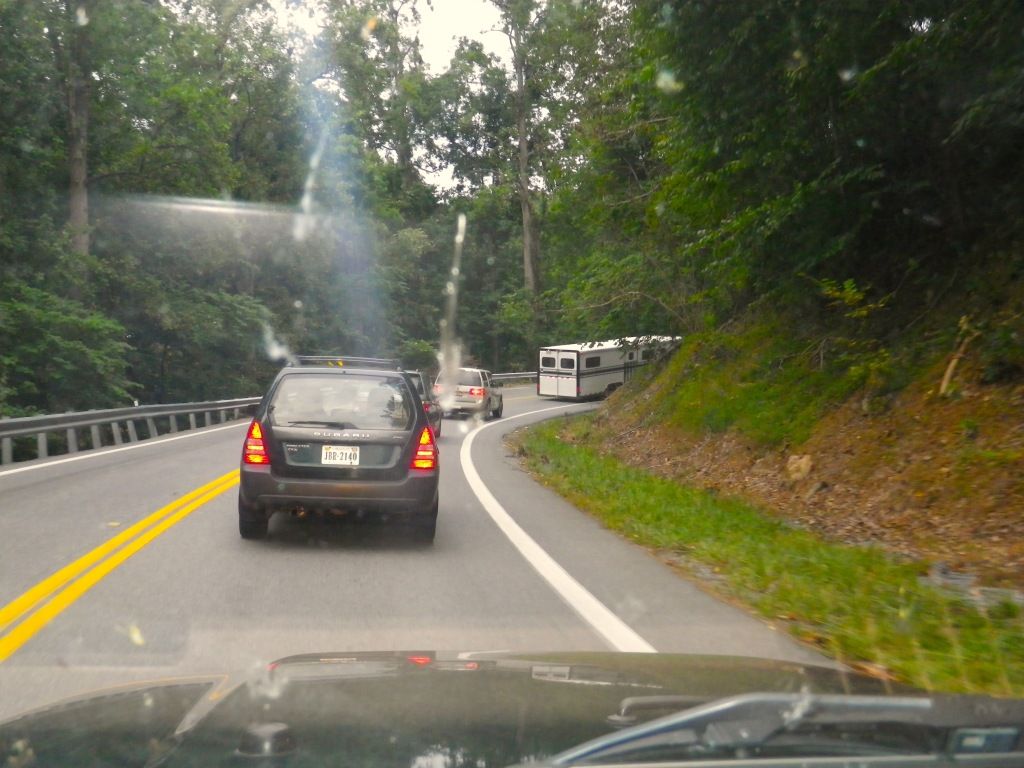 Love huge caravans in the mountains. Nothing like driving 25 mph in a 45.....
And there was the hold up.
Thanks for reading and hopefully I'll be on a small trout stream again soon...that is if the mountains get some rain!