This past weekend I had a few Sunday but the lack of rain has really limited fishing options in Virginia. It was either wade for some smallies or test out my buddy's new to him Bi Yak on the tailwater. The Jackson River was even low at 220 cfs, but we decided to give it a go anyways knowing there would be lots of dragging and bumping down the river. Fishing was slow as we found out that the lake above was turning over, but fish were caught and a good time was had by all. It started out as a 3 man float but we ditched one of the guys shortly after our voyage due to the skinny water and finding out the 3 man bi yak is really a 2 man bi yak when the 3 men are not the size of midgets.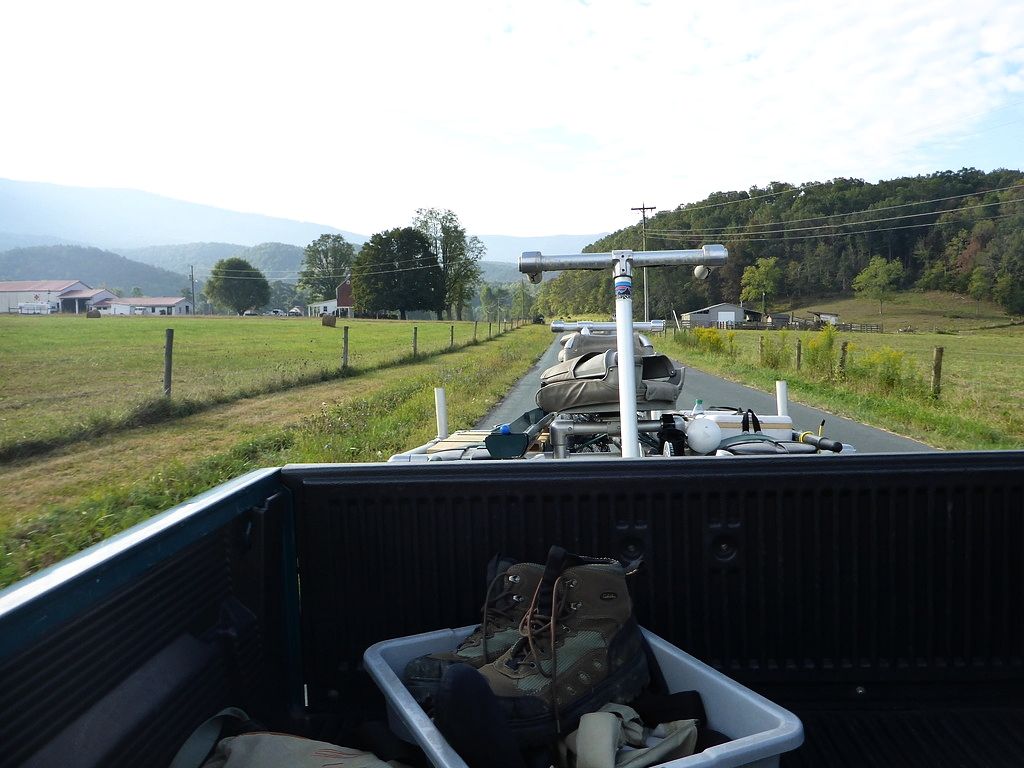 Running the shuttle.
Lunch break.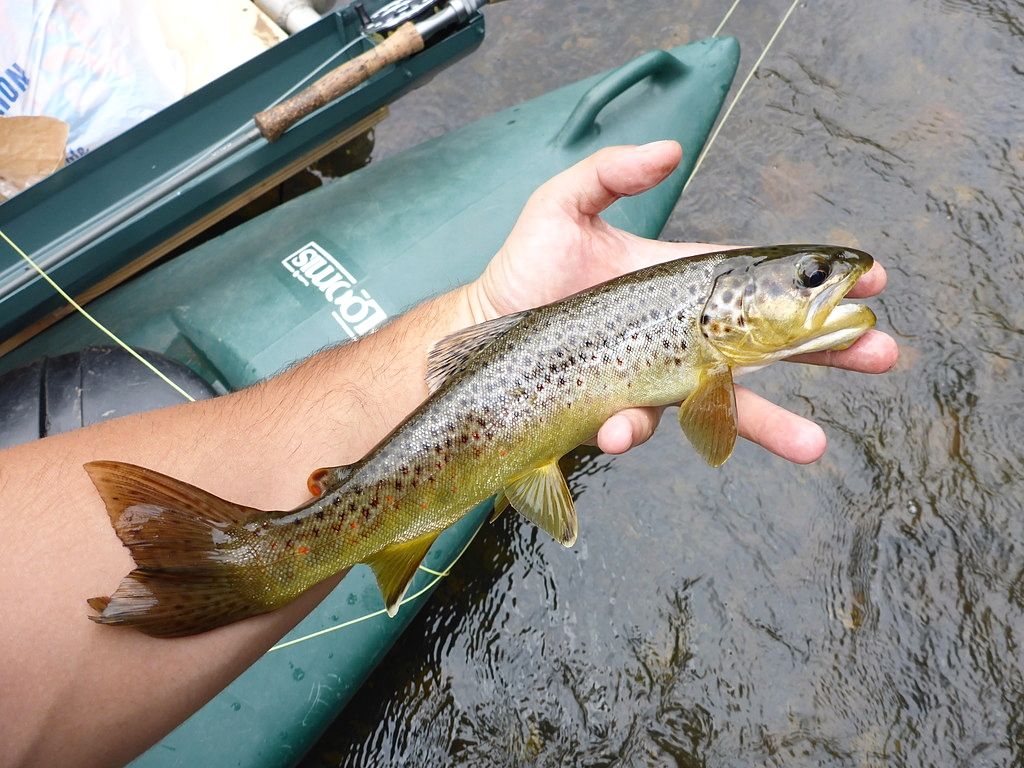 One of the nicer browns from the day.
Ditching the vagabond.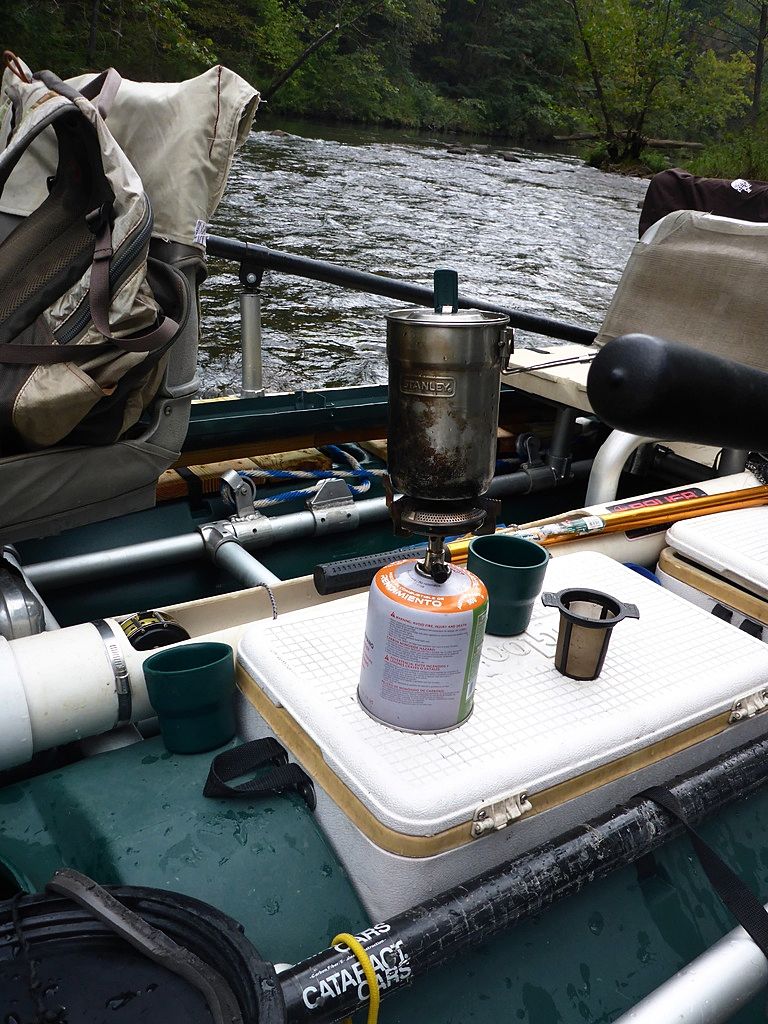 Coffee break.
It was great getting out and catching a few trout, but I think next time we fish this river, we'll pick a day when there is a little more water.