Well this trip had changed a couple times. Plan A was to camp on a certain stream and fish it for a couple days, but the weather decided to be in the single digits at the altitude we would be fishing and snowing. So Plan B was to just camp at a campground and fish a few streams in the area, but they added snow to the mix and dropped the temps in the valley as well. Also got a stomach bug early last week and my body wasn't at 100% or in no condition to be in those temps. Plan C was to stay at a friend's cabin and have heat and access to the NCAA tournament games. Plan C ended up being a good choice.
I fished a brookie/rainbow stream on the first day heading to my friend's cabin. This stream has always treated me well and holds some big rainbows and brookies.
Hemlock growing out of on old hemlock stump.
Even got some takes on the dry fly, but most were on the dropper.
Love the chalky look to this stream.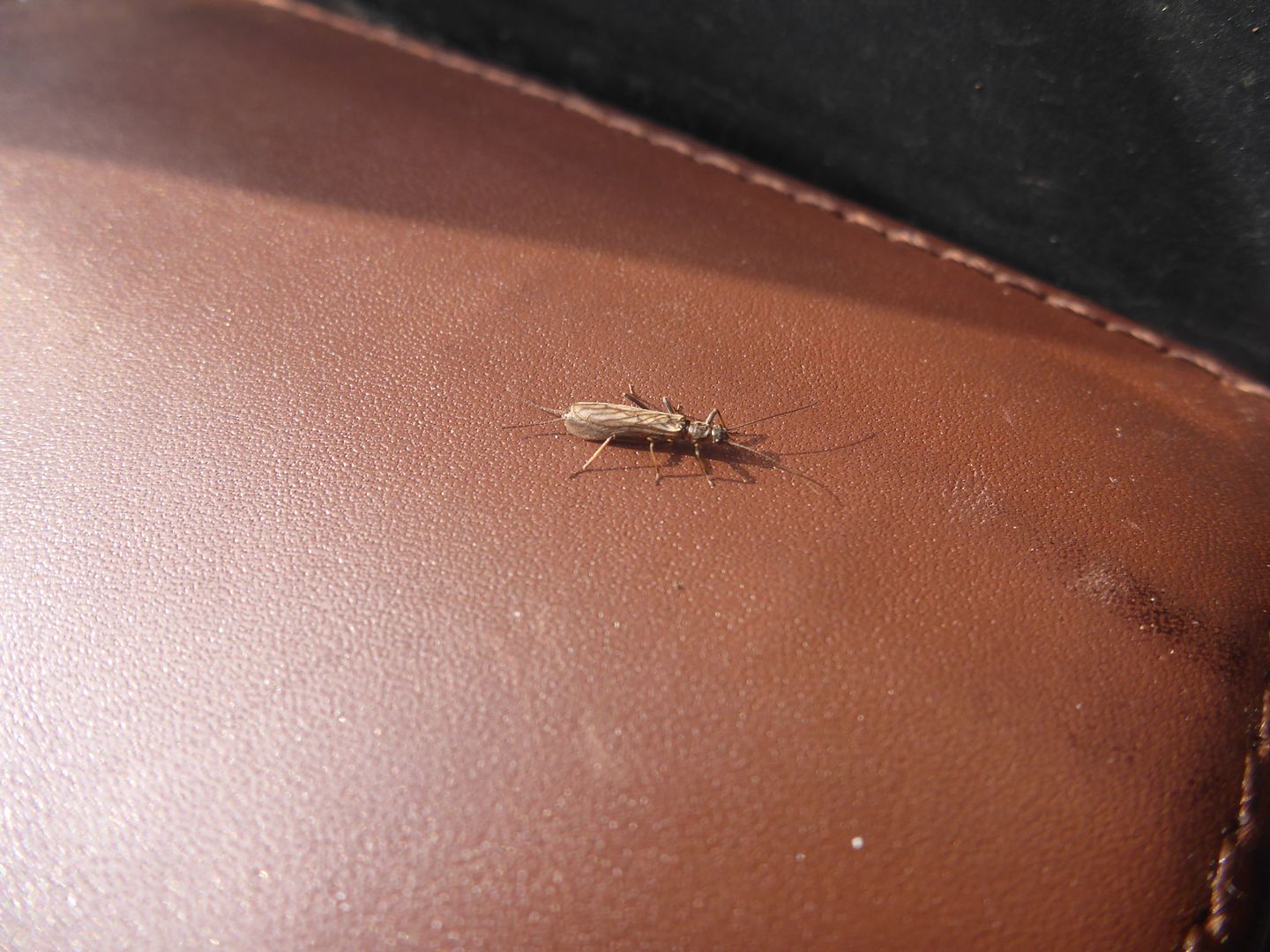 Few black stoneflies were out.
Woke up Saturday to some nice 21 degree weather, 20 mph winds, and some snow. Thought for sure it would shut down the brook trout, but we were very wrong. Trout were caught in about every run and the big girls were out and about.
Shoe laces were frozen stiff.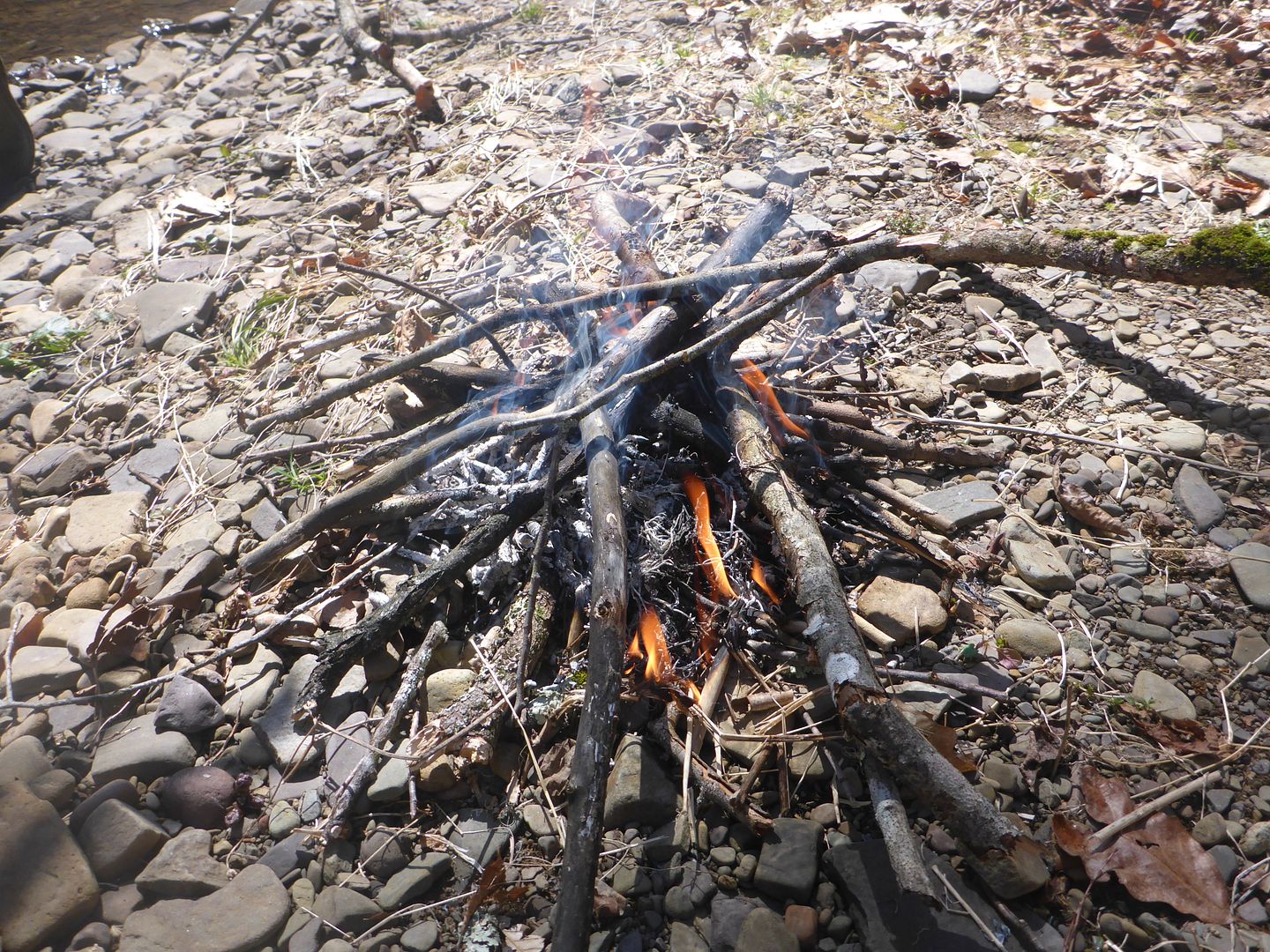 Built a small fire to warm the hands and to make a cup of joe.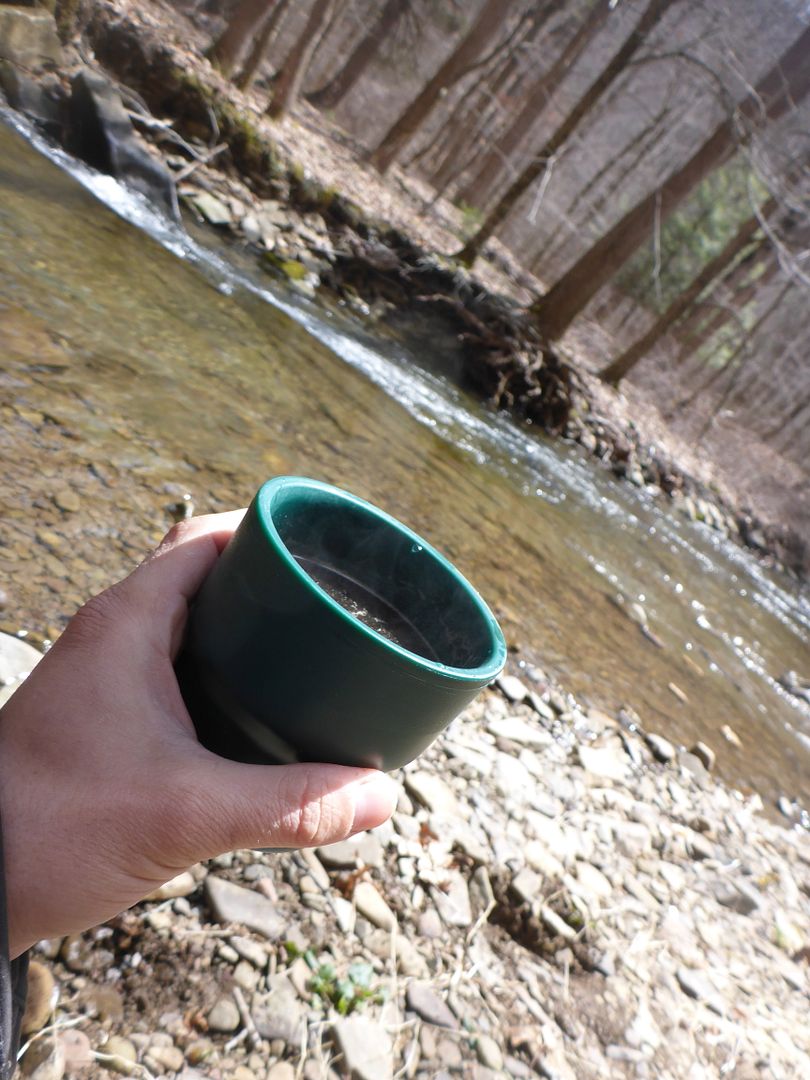 Mmmmm, coffee ground filled cowboy coffee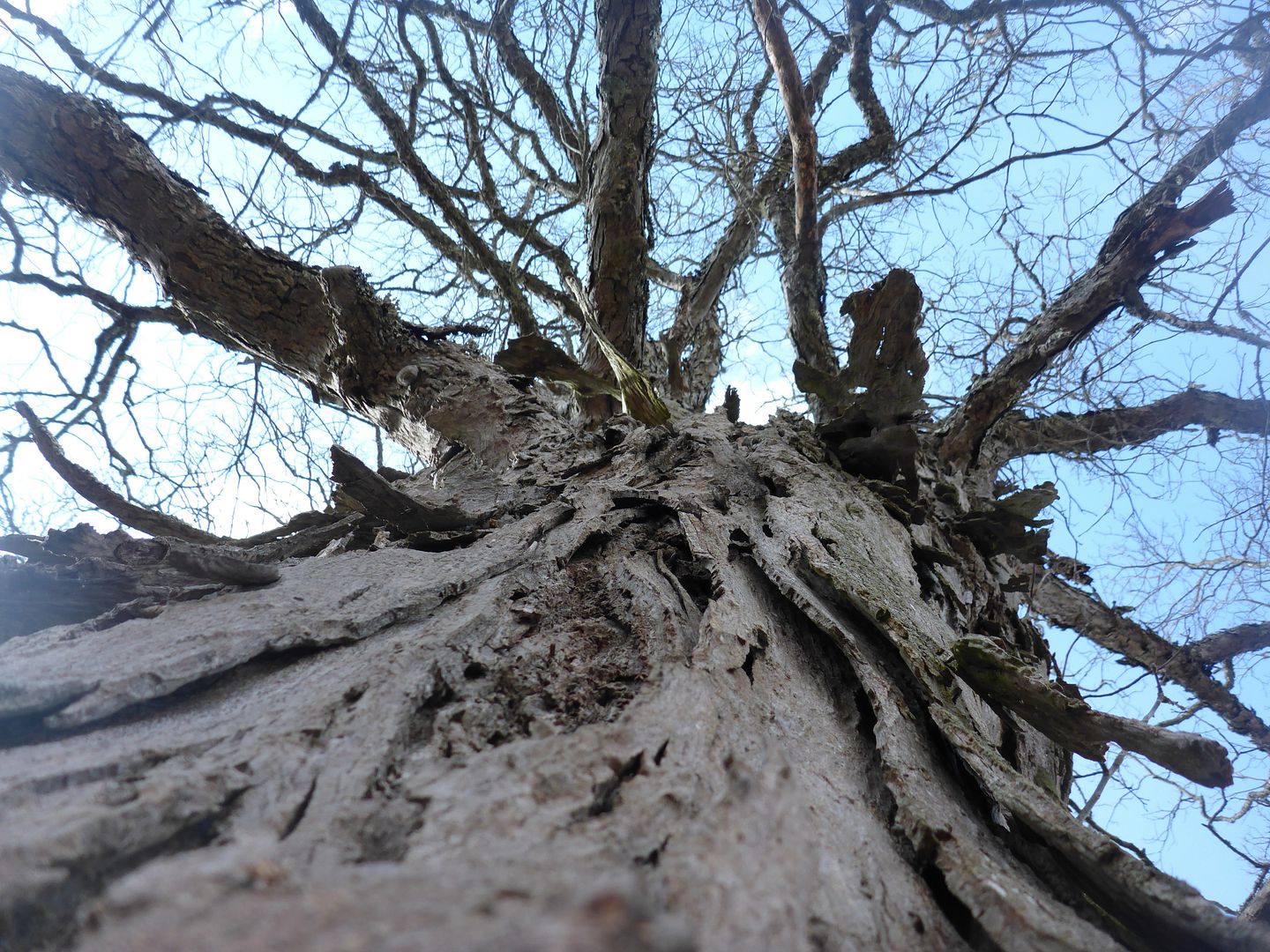 Shagbark hickory
Woke up Sunday to 12 degree temps and decided to just head home early. I had got my trout fix in.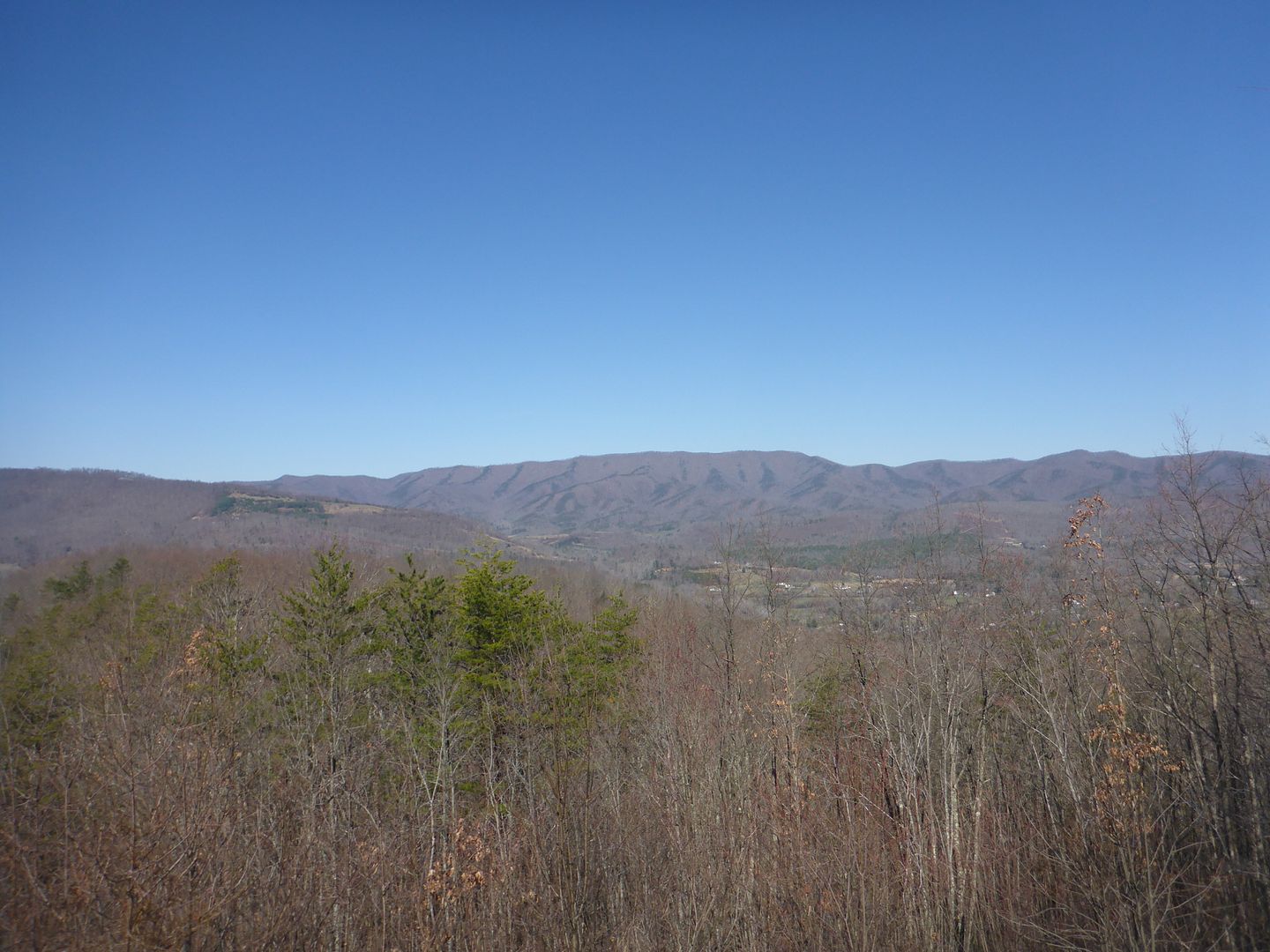 Pretty drive leaving the mountains.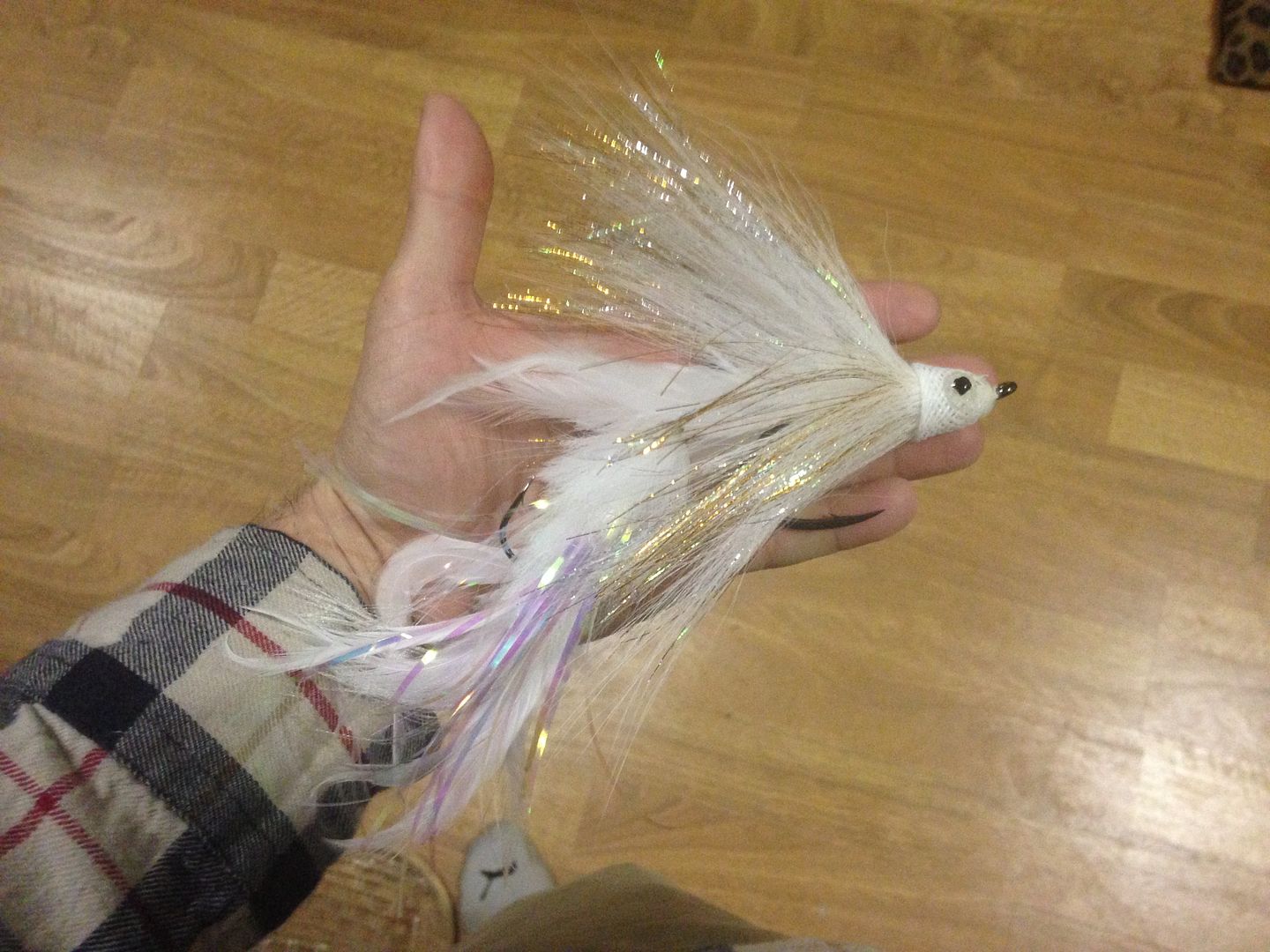 Now musky are back on my mind. Hit them a few times before they start their spawn.