Went fishing last week with a friend. Put the first musky in the boat for my new boat on a little lake in Virginia. My friend caught it while casting as I motor to the next log piling. It was in the low 20" range. Just a small one, but it's always nice to put one in the boat.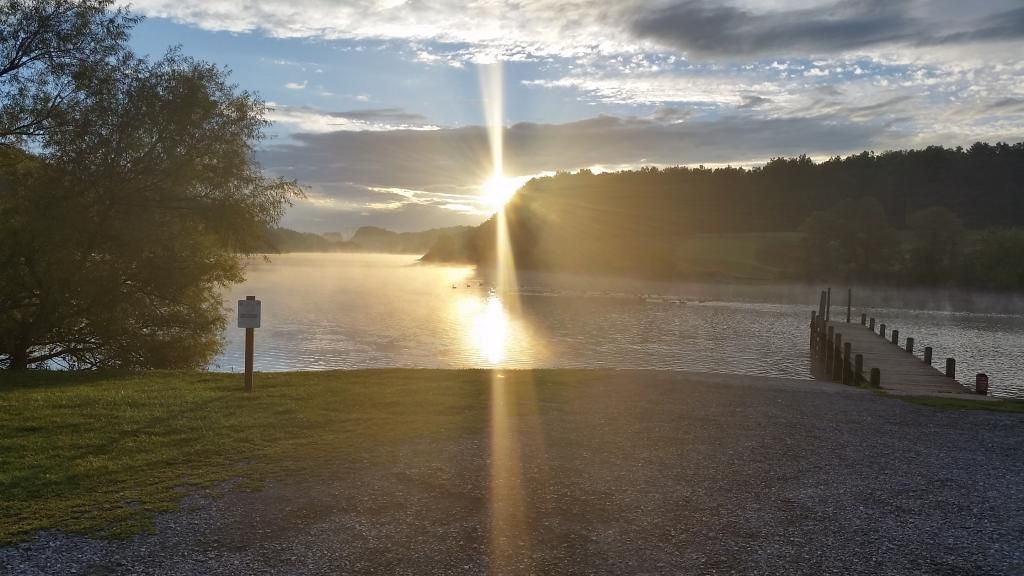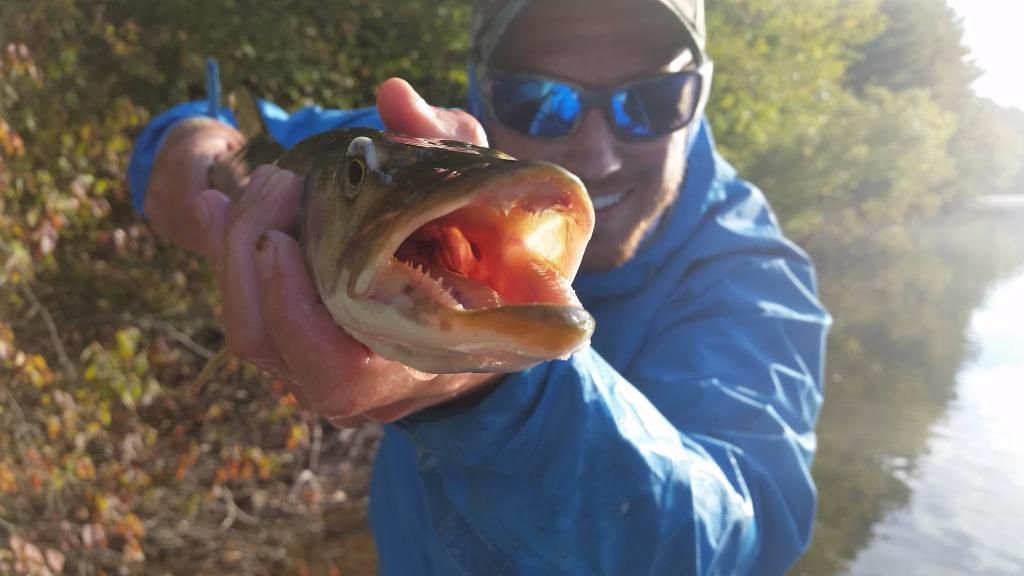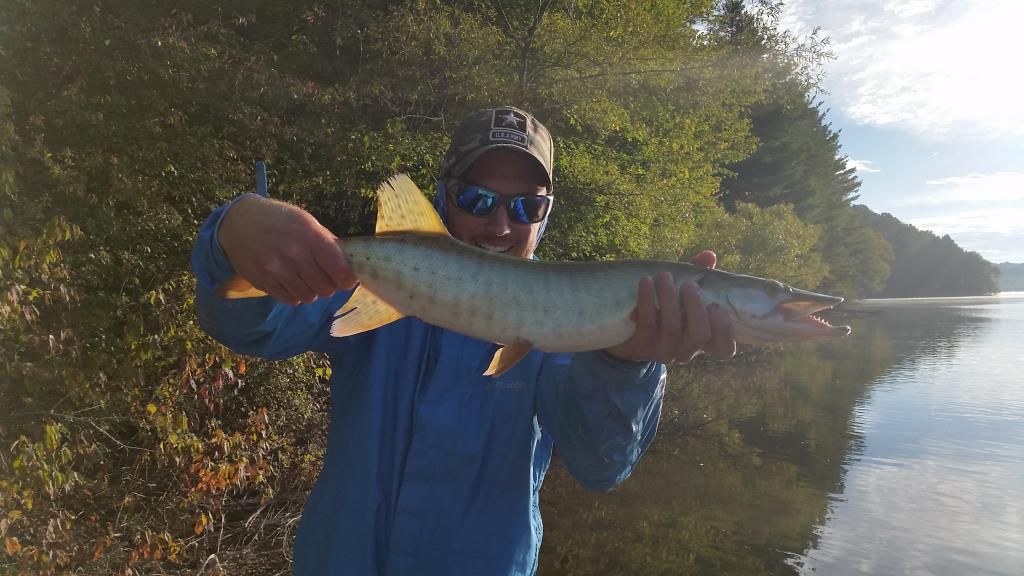 Friend's first musky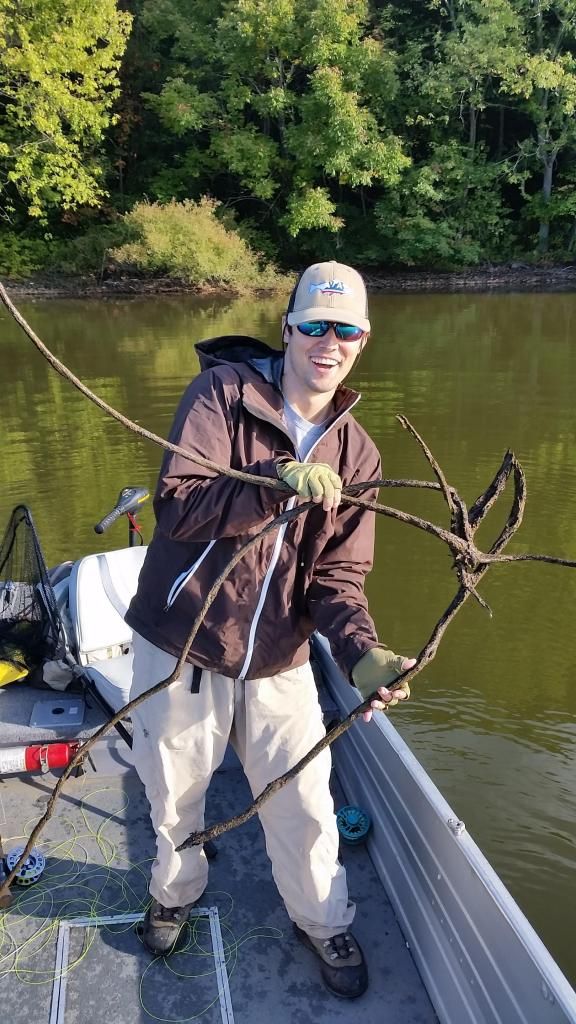 My catch, man this branch fought hard on a fly rod.