A got out a little while ago for a quick brookie fix. Streams are still running average flows and water temps are staying cool. Figure there is still two more weeks before I have to give the small streams a break for a couple months until the water temps cool back down.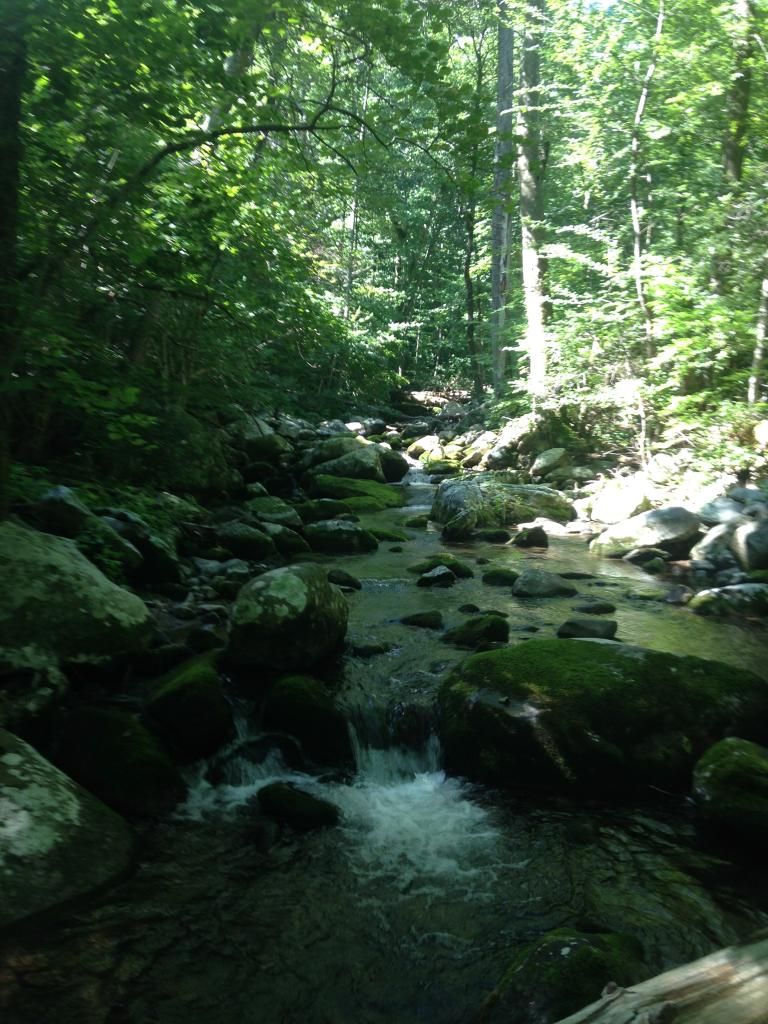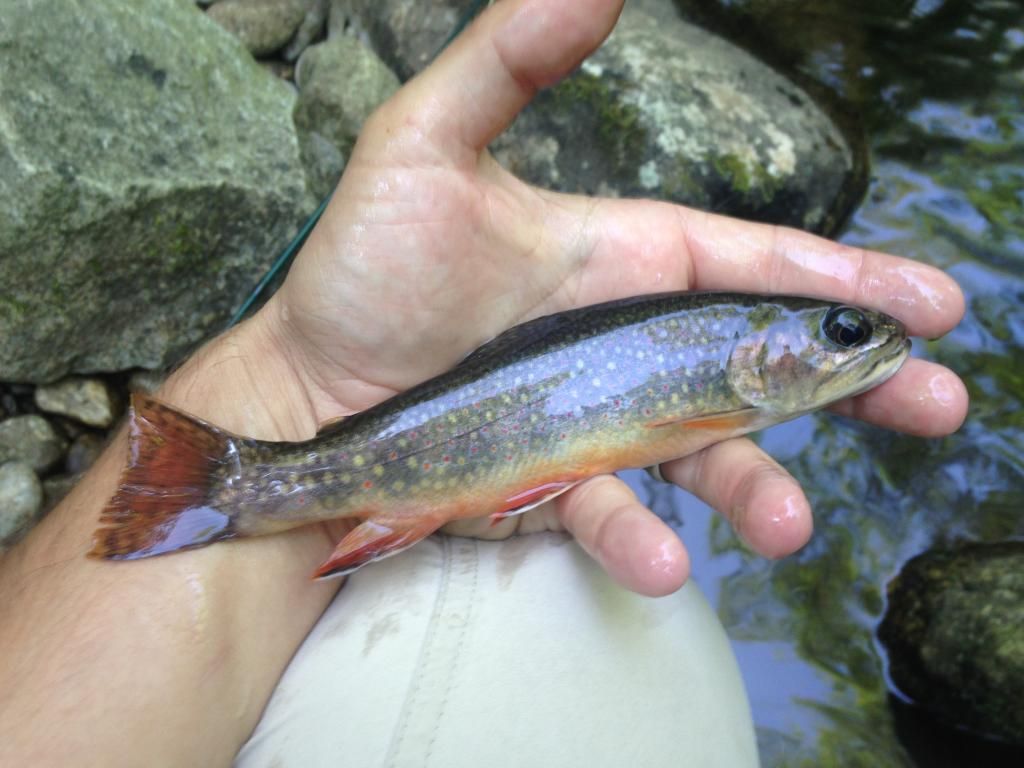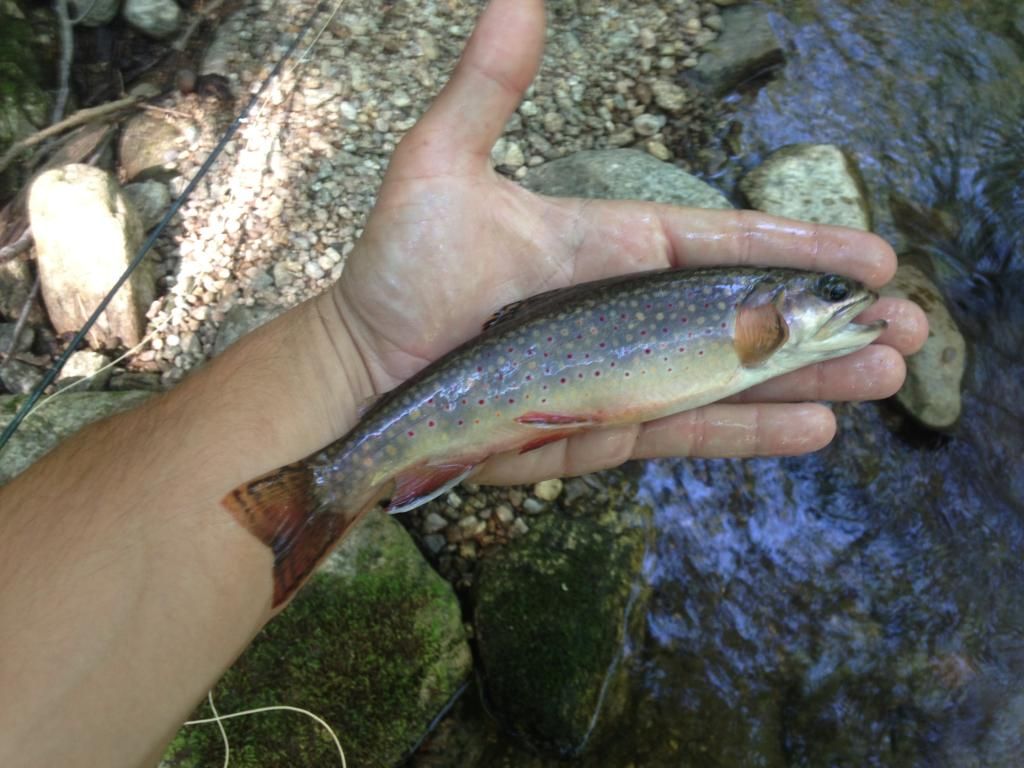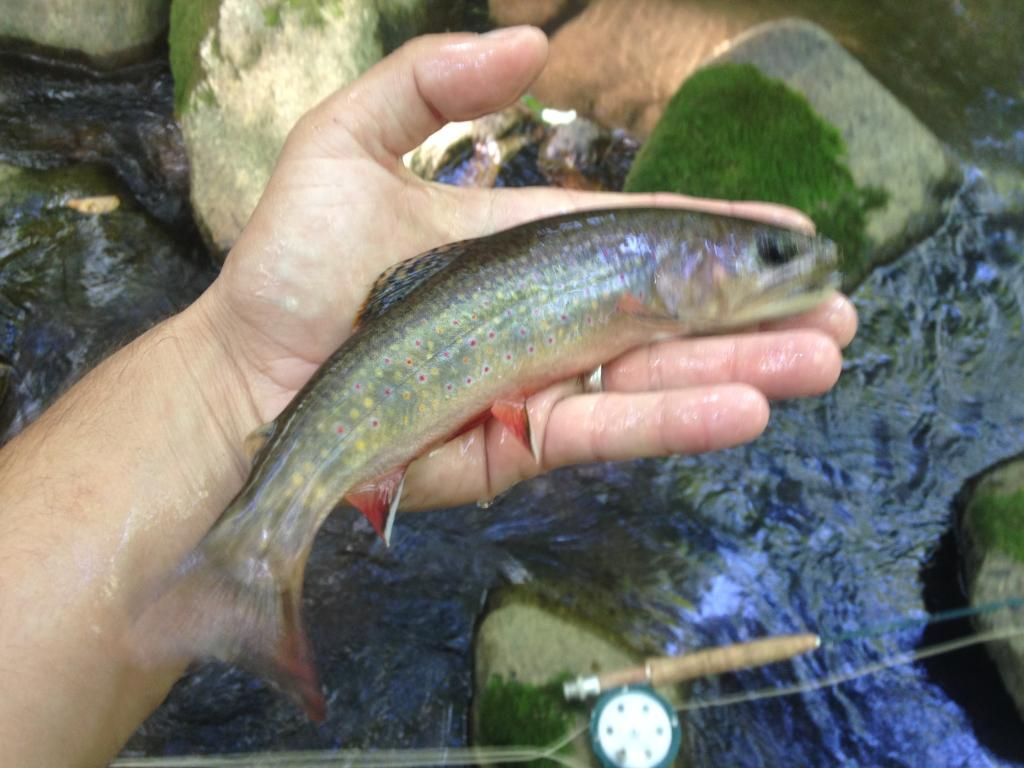 This was a good fish that put up a respectable fight. He was camera shy though and this was the only picture I got before he jumped back into the stream.
Looking forward to taking advantage of the good water levels before I'm on to smallies and tailwater fishing for the rest of summer.