I've been struggling to find some time to post up this trip. This was from last weekend. I have a buddy who has recently started up a Charter on NNK peninsula in Virginia. We have been in conversation about saltwater fly fishing as he has been interested in starting this new endeavor. He is experienced in saltwater conventional tackle fishing and had a great trophy striper season this year. I decided to make a trip up to his neck of the
woods
cornfields for some fly fishing. Plan was he show me where to fly fish for salty fish and I'd show him how to fly fish to shorten the learning curve. Original idea was to hit flats for some redfish, but the cold spring has delayed their arrival. I has just as happy to chase some stripers though.
I was kidding when I said there was a lot of cornfields. Unlike most coastal towns I've been too. Loved it.
I arrived Saturday afternoon and we just chilled and ate good. The water was murky and the wind was brutal.
Local food was delicious as well. Oyster Rockefellers.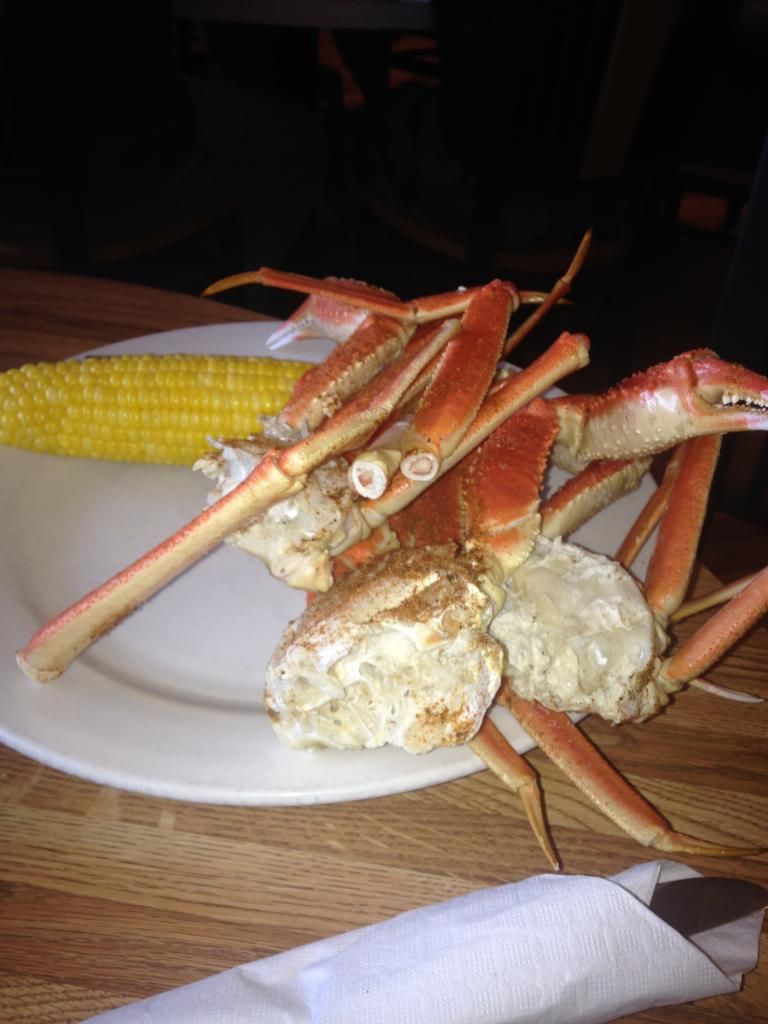 And some non local snow crab legs. I should of got blue crab, but I'm a sucker for snow crab legs.
The next day we were up early to catch the tide coming out of the bay. We hit some spots for some residential stripers.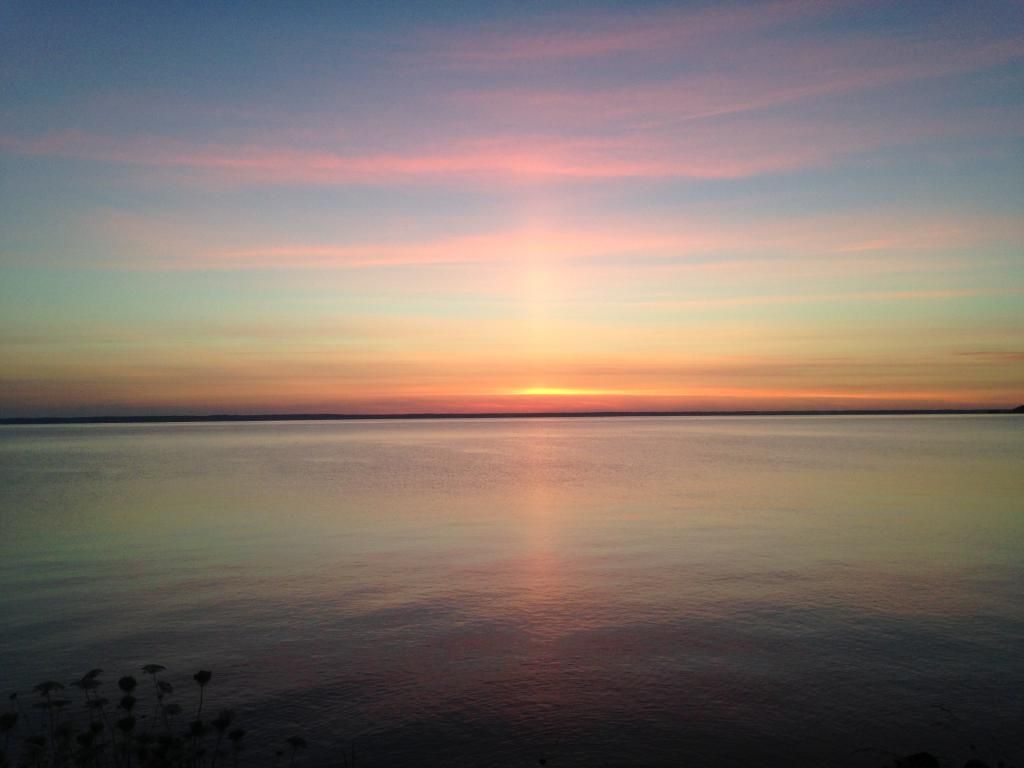 I could get use to sun rises like this.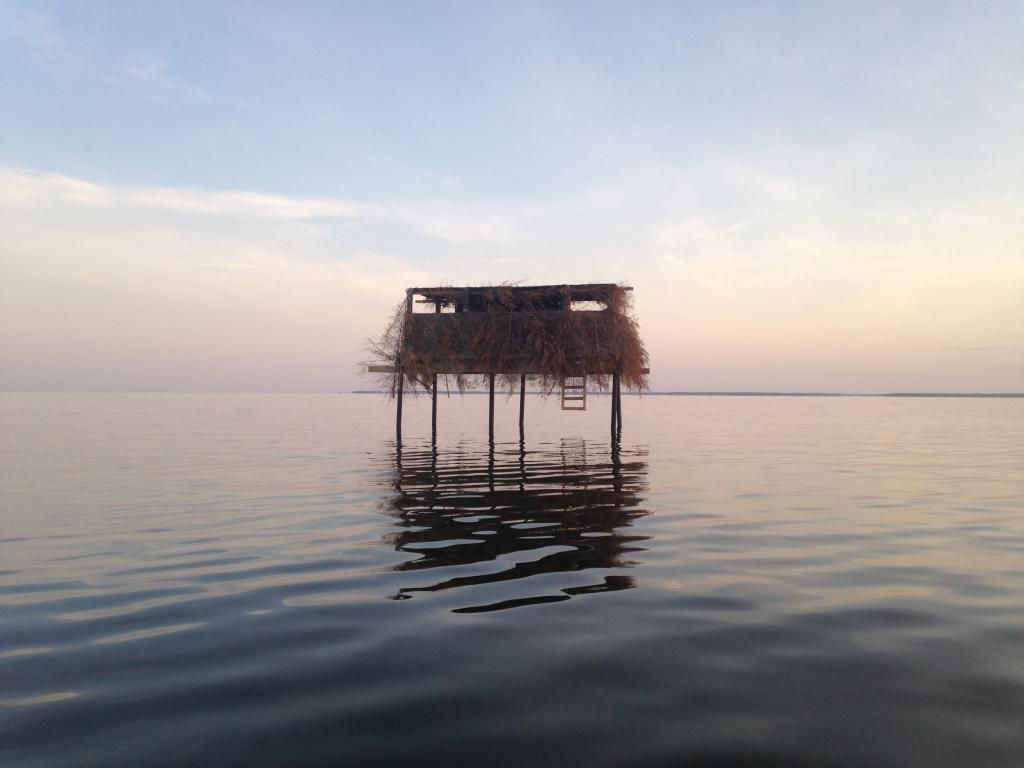 Lots of duck blinds too.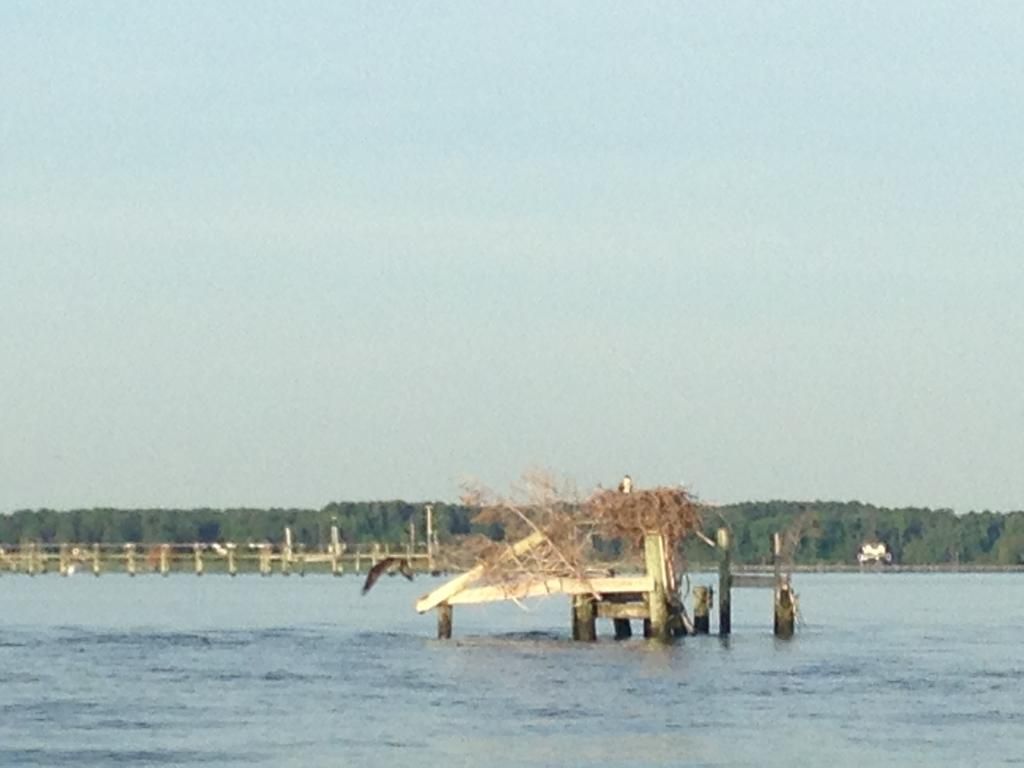 Ospreys are one cool bird too.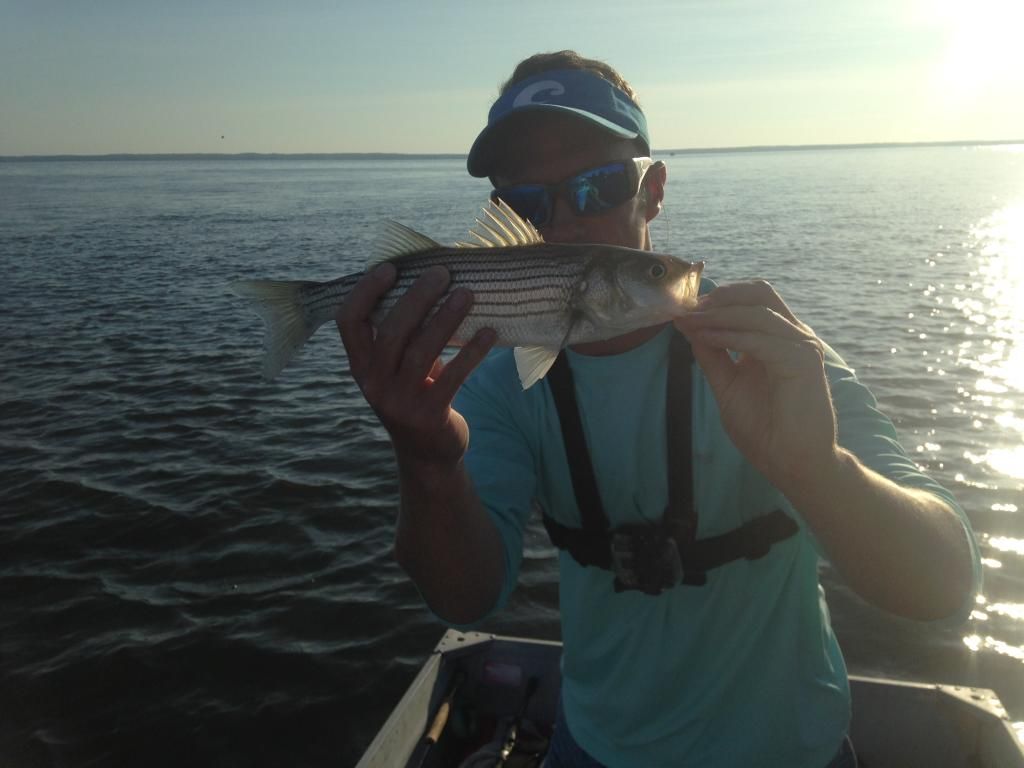 Friends striper.
My first striper on a fly came shortly after.
Went to a rock break and the stripers were a little bigger.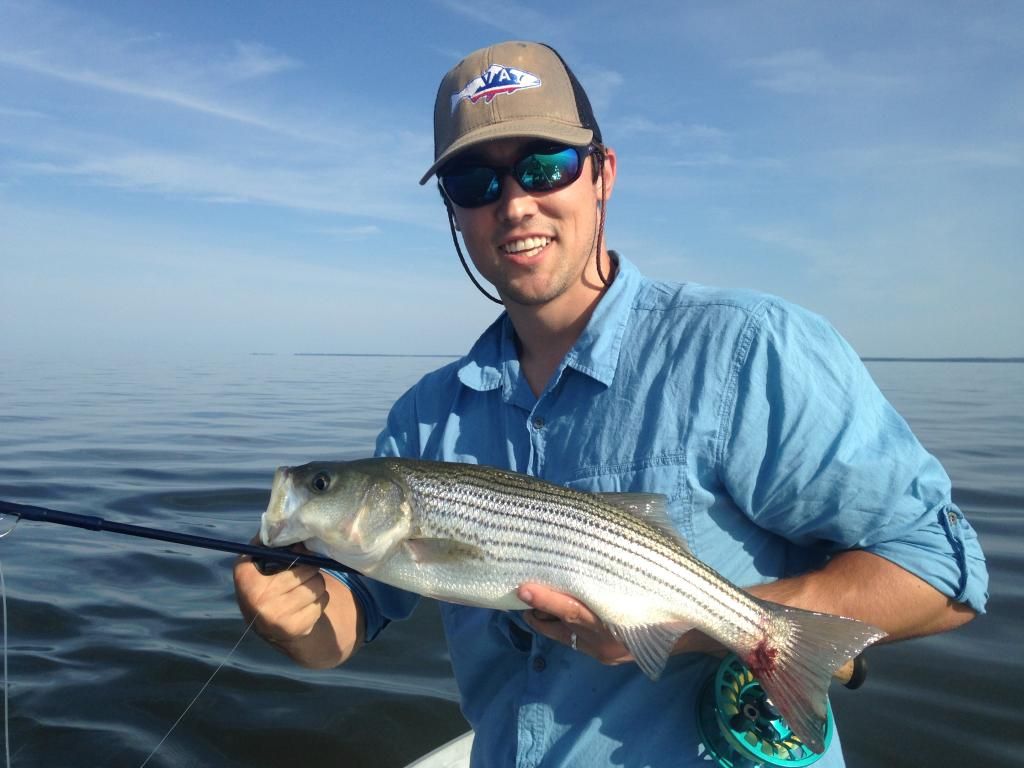 This one hit like a freight train and put up a worthy fight. Not bad for this ole fly guy.
Afternoon was spent relaxing and playing fetch with their dog.
Took the big boat out for the afternoon. Fishing was slow though and the wind had picked back up.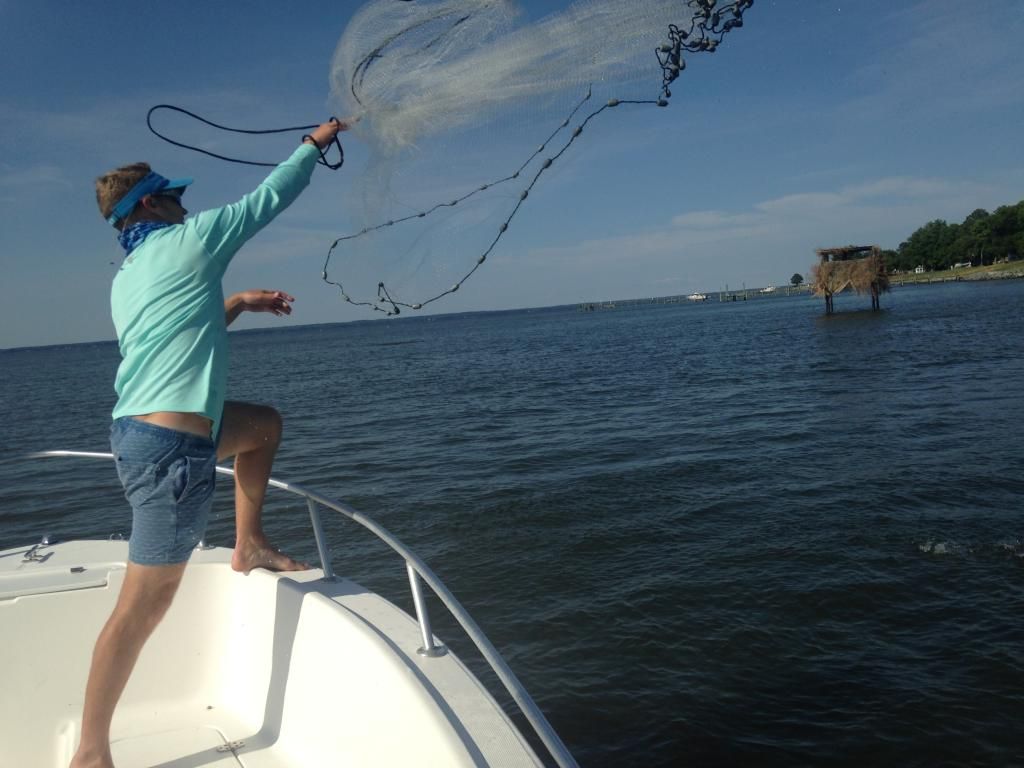 Messing around with the casting net.
Had a great time and Captain Chubby can put you on some fish. If you are ever up in the DC area and want to make a detour out to the ocean for some fishing, give my friend a buzz. He knows his saltwater fishing and can put you on some fish like he did me.
http://www.chubbyscharter.com/