This past weekend I got together with four guys at a VT professors house up in Bath County. Words cannot express how gracious of a host he was and the good time everyone had at his place. The only things needed were a sleeping bag and he provided the rest. My friend and me arrived Friday night and the others arrived Saturday bright and early. We were greeted Friday night to diner and some rinky dink college football game and some good conversations about fishing, politics, and football. My friend kept trying to revert the conversation back to grouse hunting grounds to extract some locations out of our host.
Front porch shot.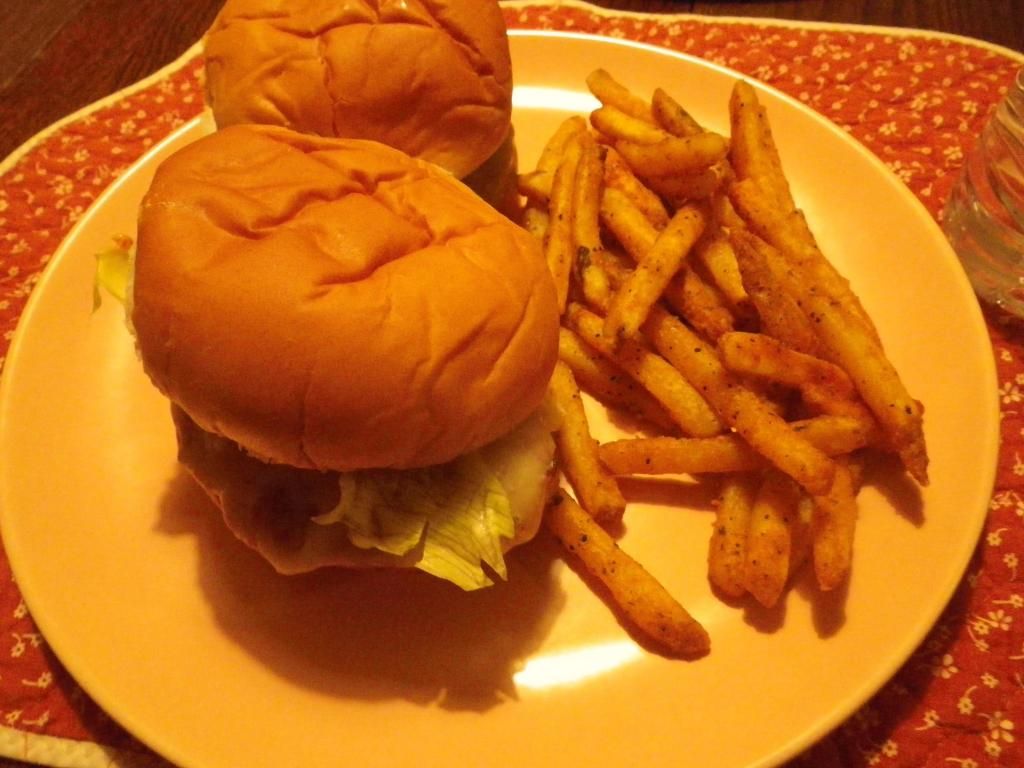 Hamburgers and seasoned fries for dinner.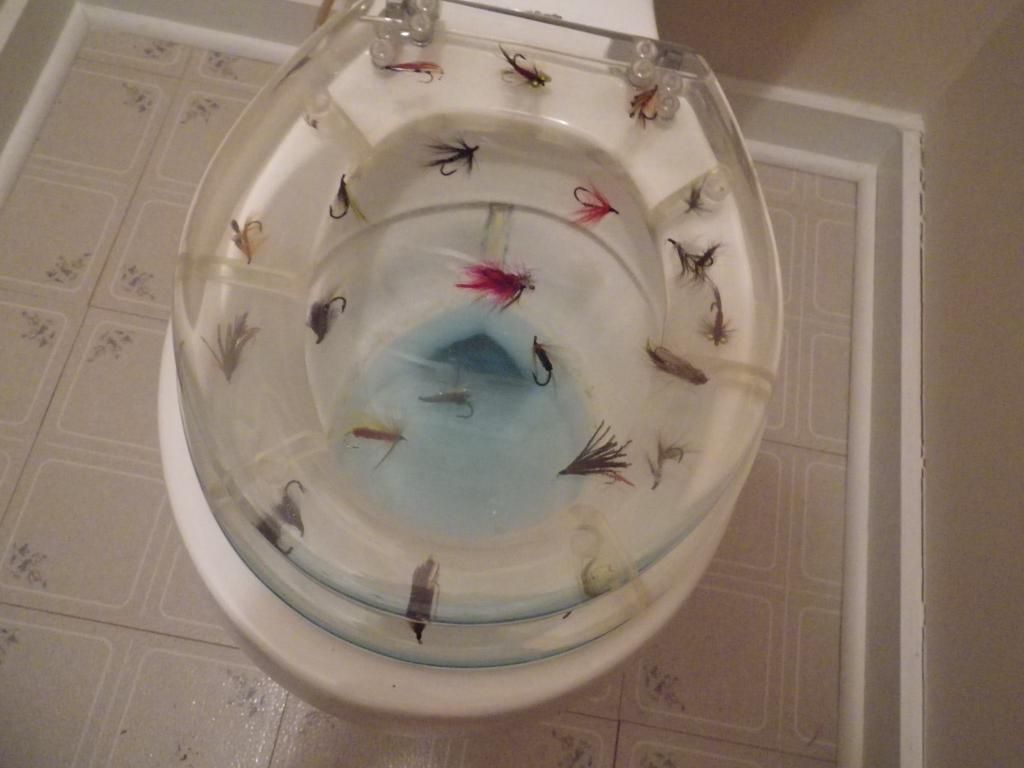 His toilet seat I wanted to take. My wife didn't think it looked as awesome as I thought it did.
In the morning we were greeted by the smell of eggs, bacon, and biscuits cooking and coffee brewing. We got together a game plan while we waited for the other two guys to show up. When they got there, one of the guys and me hit up wild brookie and bow stream for the first half of the day. I was impressed by this stream and the size of fish that it gave up. I hooked on rainbow that was in the 15 to 16 inch range that came off after I got a good look at it. Every fish had a big belly on it from the abnormally wet summer VA has had and the abundance of bug life in this stream.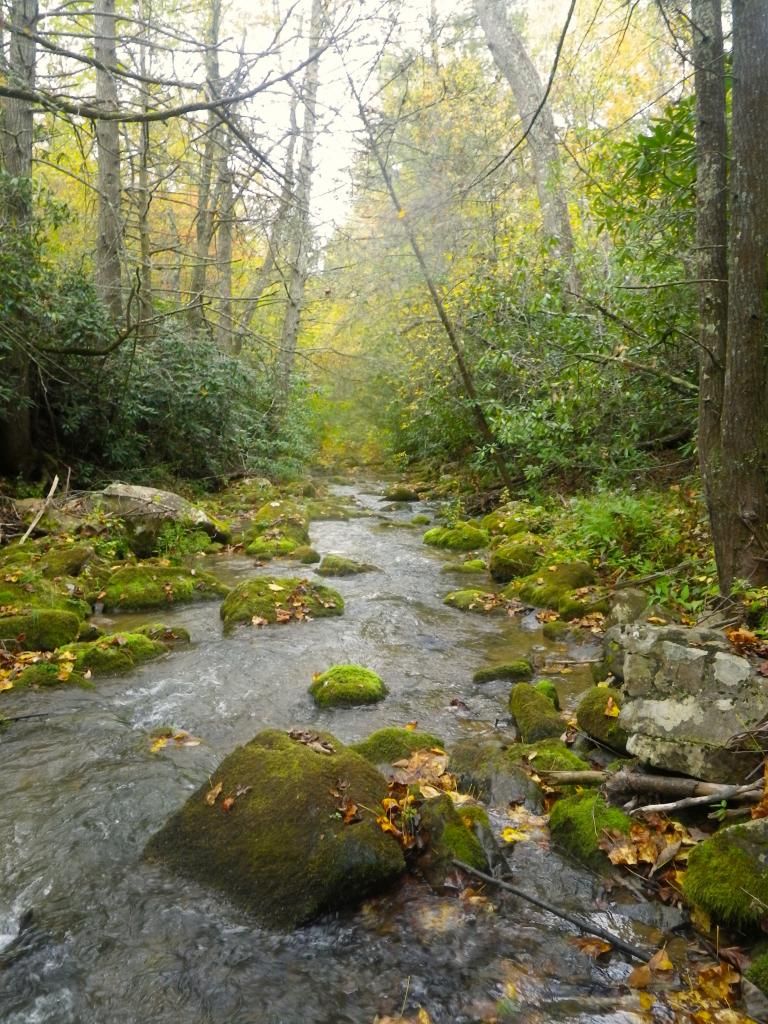 The stream.
Dry fly action was good due to these guys coming off.
Friend working a pool.
Porky colored up bow.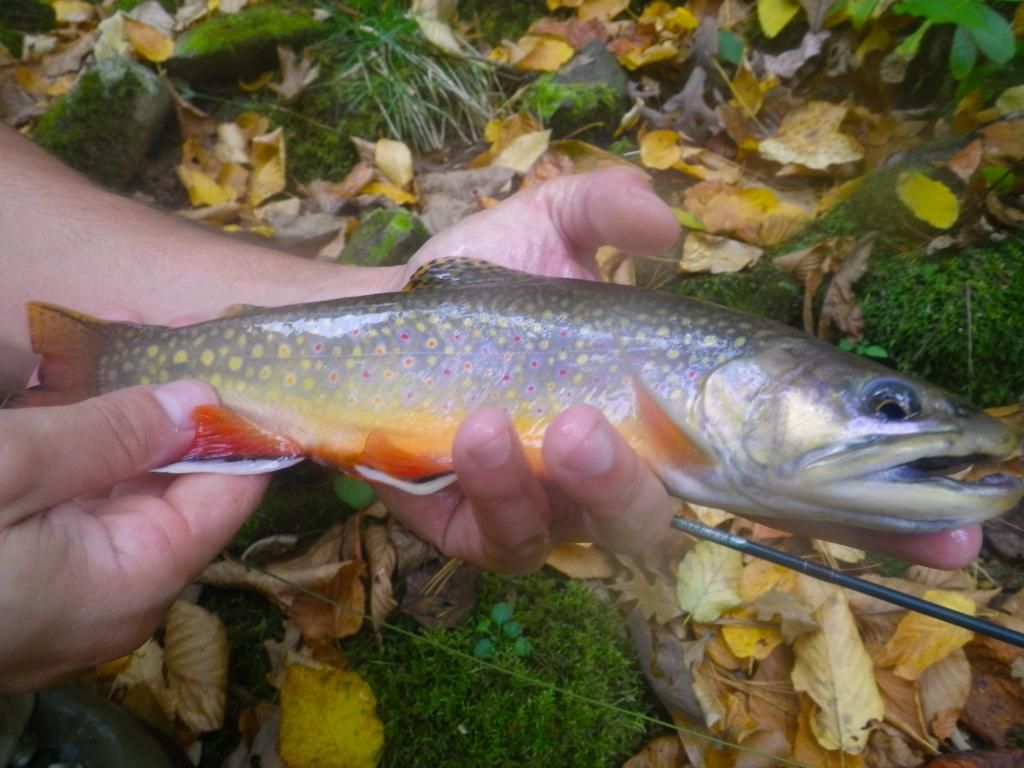 Big brookie that the last blog post was about.
We met up around 1:30 for the next set of streams we were to fish. I was fishing a wild feeder stream while the others were cashing some stockers. The second stream started off skinny due to the stream going underground and the fish were dinky, but it got a lot better the further up I went. In hind sight I wish I would have hiked in about 300 yards before I started fishing.
The crew.
My friend worked a couple pools before heading to the stocked section.
Give you an idea of the size of the trout in the first 300 yards.
But like I said, they got a little better.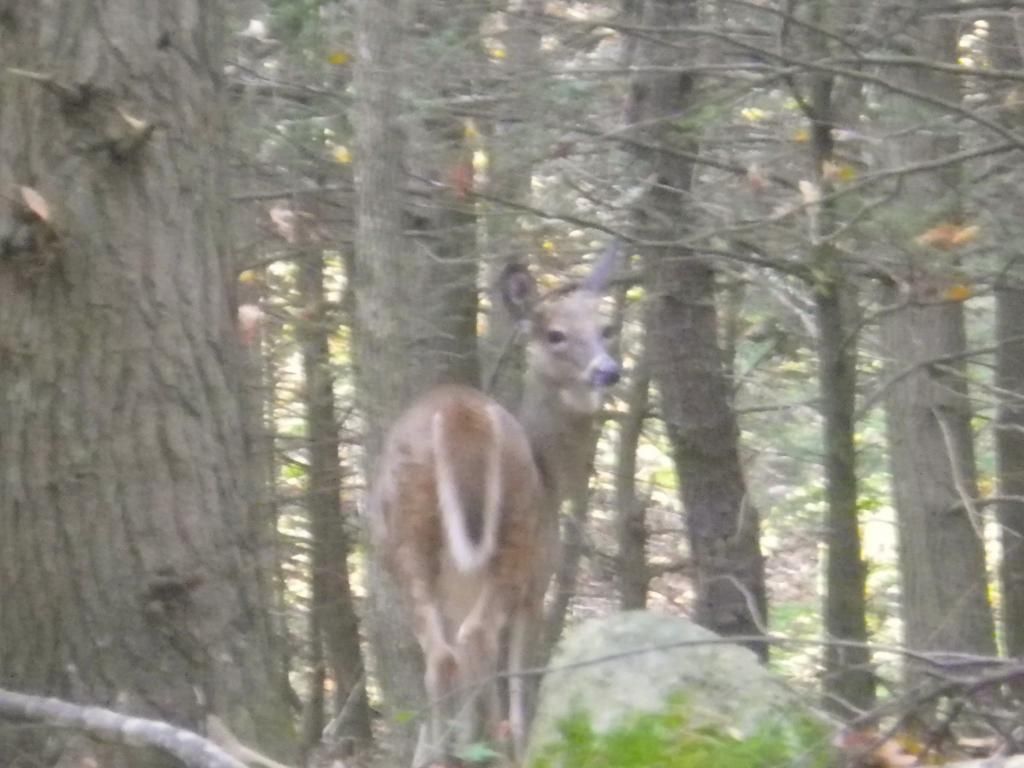 A deer on the hike out.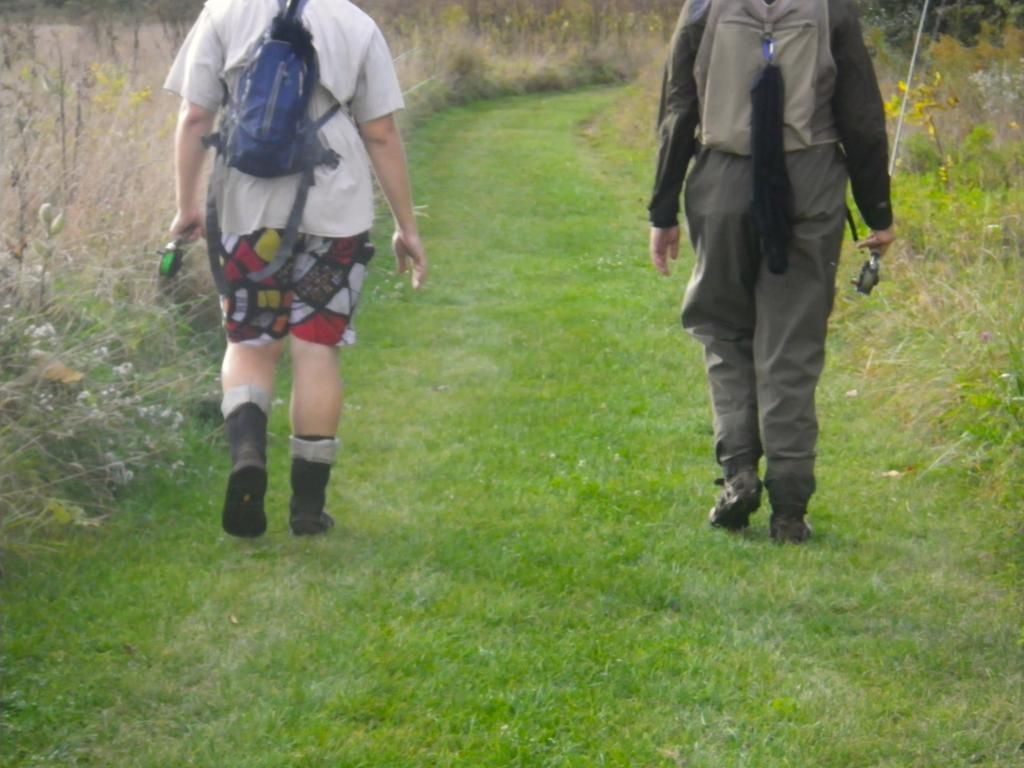 A guy with goofy bound shorts as I hiked past the stocker section.
The night was filled with pork chops and scallop potatoes, a good fire, and better joking around with friends.
Oh, Key Lime pie too.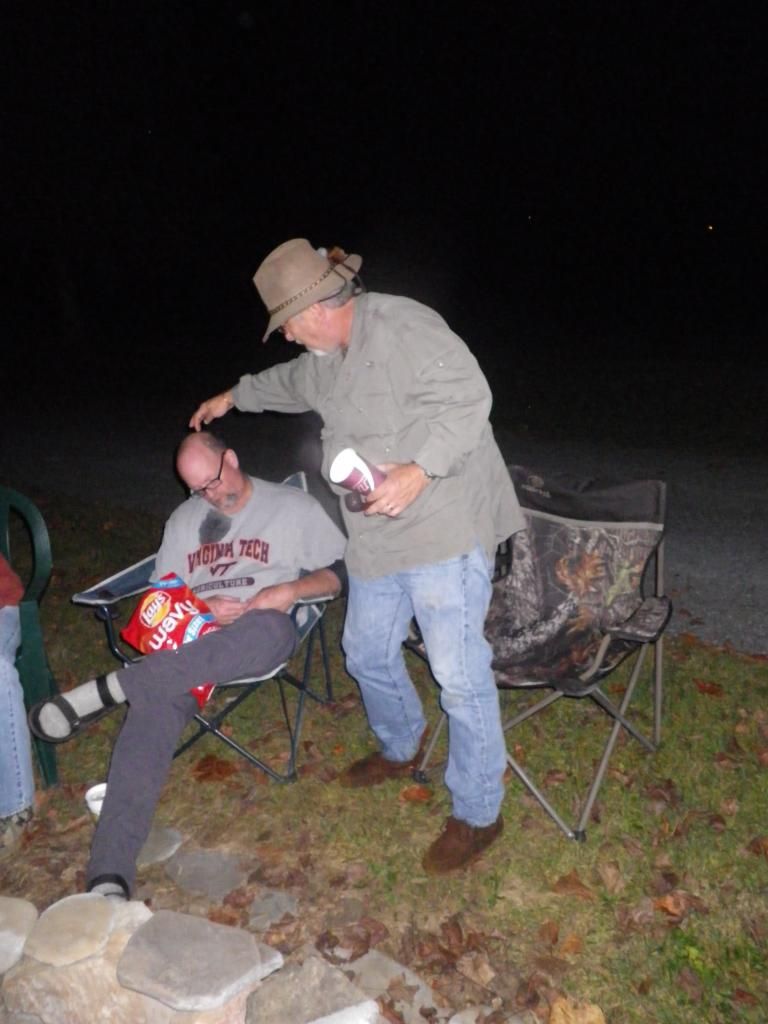 The professor messing around with the drooler who fell asleep.
The next morning we were greeted with another great breakfast and coffee and then said our goodbyes. The guy I rode with and me hit another stream on our way back home. It is one of those "I'm glad I fished it once, but will never fish again" streams. Heck of a hike in for fish that are 2 to 3 inches big. Pretty little trickle though.
This sums up the bushwhack into the stream.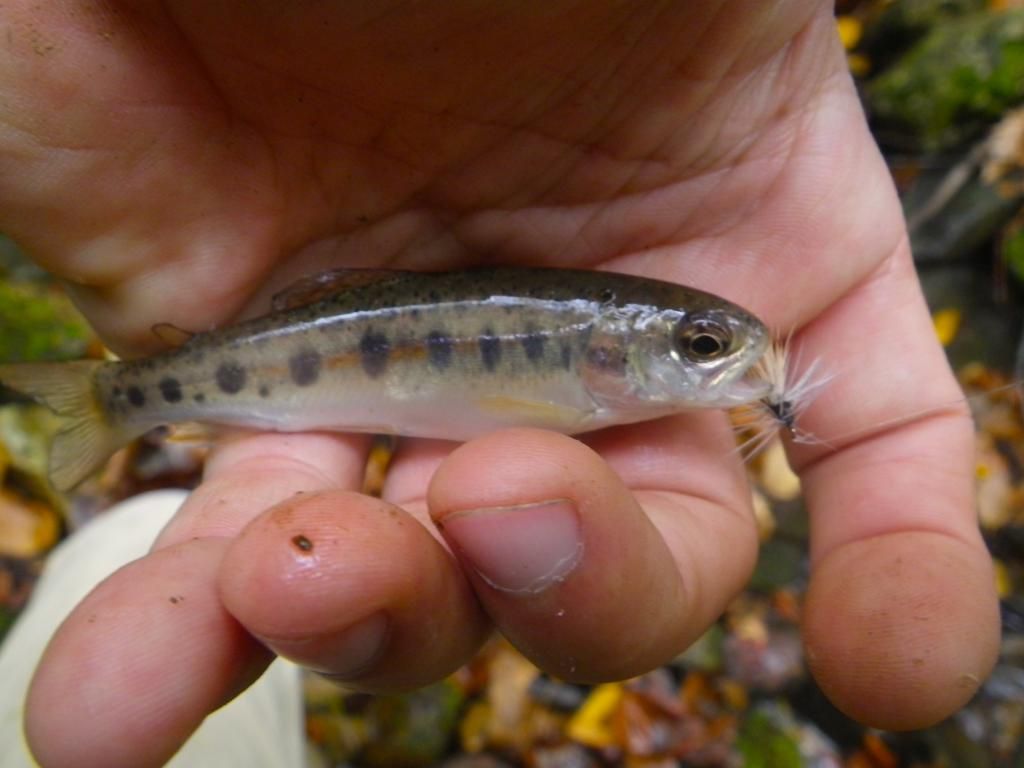 A bow in a stream he shouldn't be in.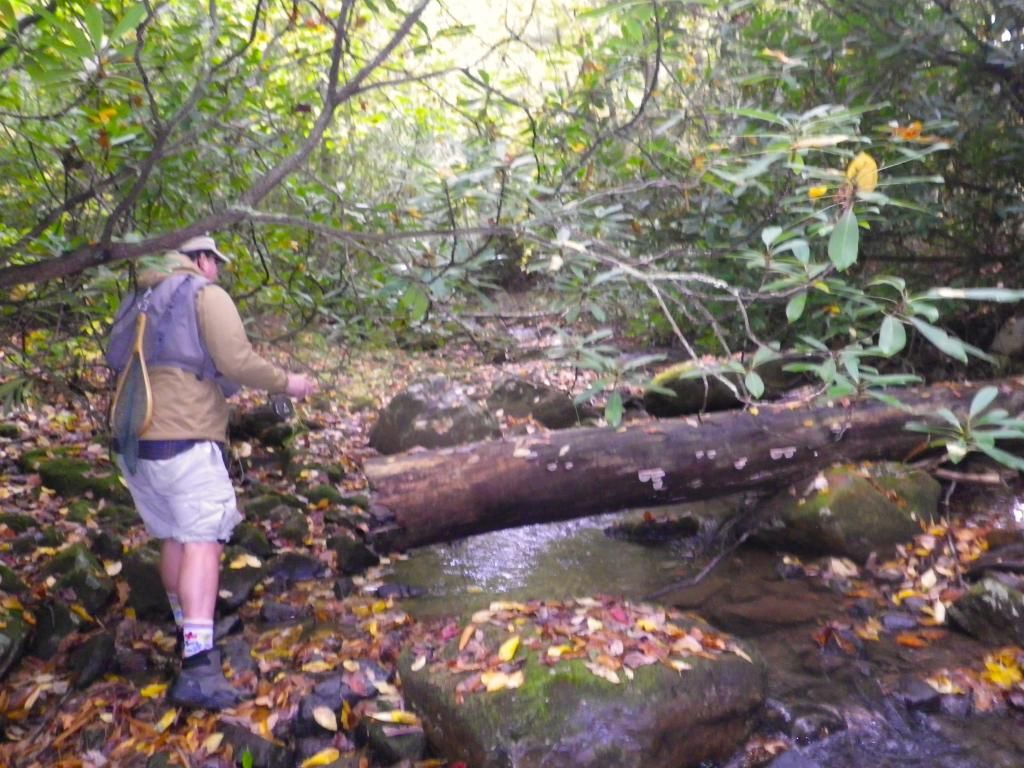 Friend fishing a choked up pool.
The things we do for trout.
It was a very memorable trip with guys I have known for a while and guys I have gotten to know better. Thanks for reading.