I have not been able to get out much due to my masters and all the new house projects going on, so I decided to take a day off of work and hit a brookie stream. It's been a very odd summer this year. Usually I have to hang up brook trout fishing by mid July because of low water and temps, but can probably find brookie streams to fish this year all through summer if conditions continue. SNP on the other hand is about done for the summer. I give it about another 1 to 2 weeks and most of the brookie streams will be unable to fish without killing the trout. Looks like either the south end of the park is missing a lot of the rain or the ground is soaking it up quick. The stream I fished was very fishable, but still on the low side, and the trout are in summer mode. They are just sitting on the bottom of deep pools sulking. Lots of fish were caught, but mostly dinks and even then had to be worked for.
I did run into something that I have never experienced in wild brook trout. I ran into three pools that had a large number of pod of brookies just sitting in the bottom. They were easily over 200 in one big pool with at least ten over 12 inches. One was modestly 14 to 15 inches, was an absolute pig. But they wouldn't hit a fly when I approached the pool and was out of sight and even when they saw me they just sat at the bottom and didn't care. I threw everything and the kitchen sink at them and only managed a couple dinks. I literally walked through the pod of trout and they scurried around me and then back into their positions. I have never seen wild trout act like this and don't know how that many trout can find food to survive summer in one pool. Sure they do this to survive low waters and they lower their metabolism to stay alive during the summer.
On to da pics.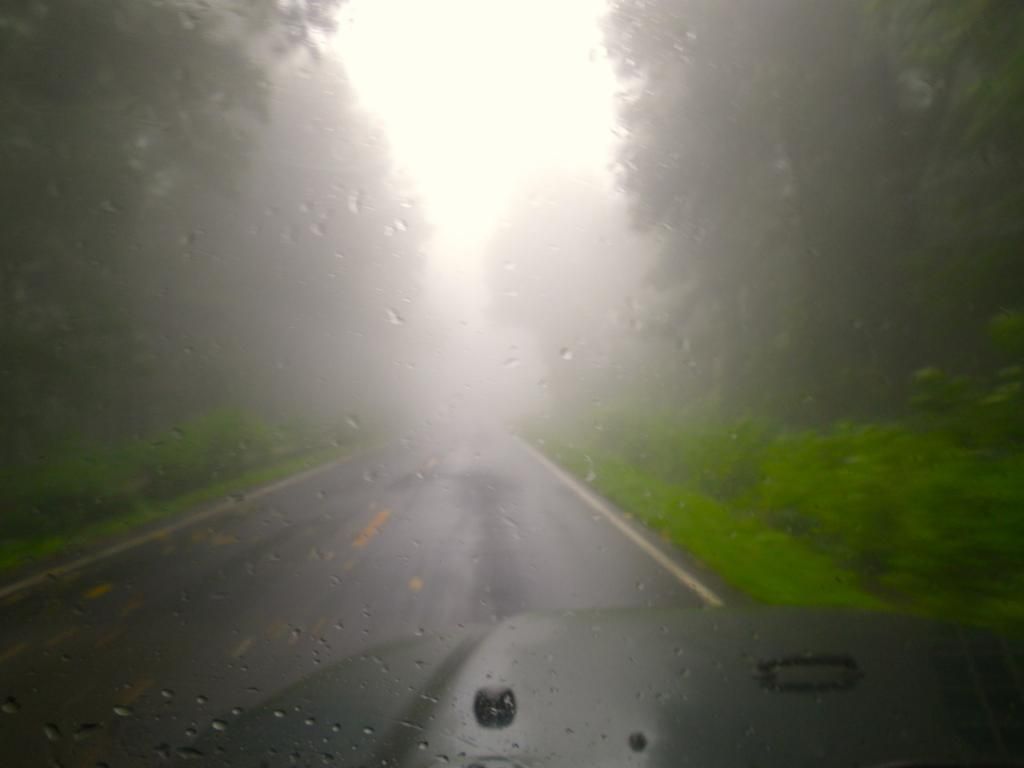 As soon as I hit Skyline Drive, there was rain and fog, luckily it didn't last and turned out to be a nice day.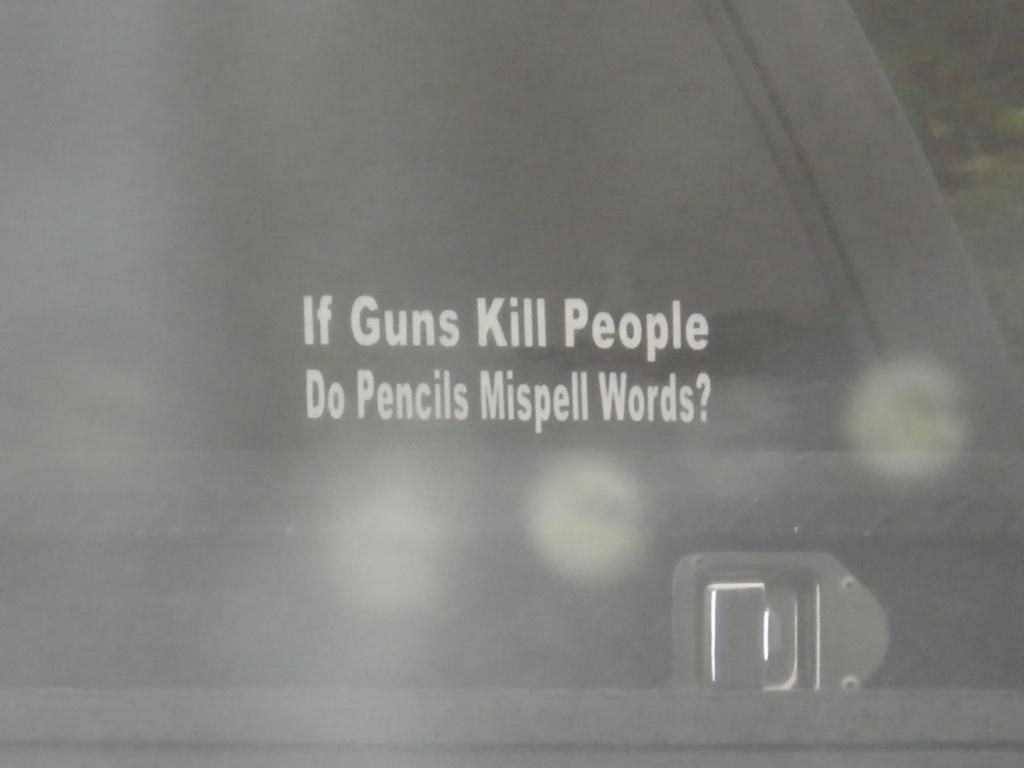 Funny local sticker.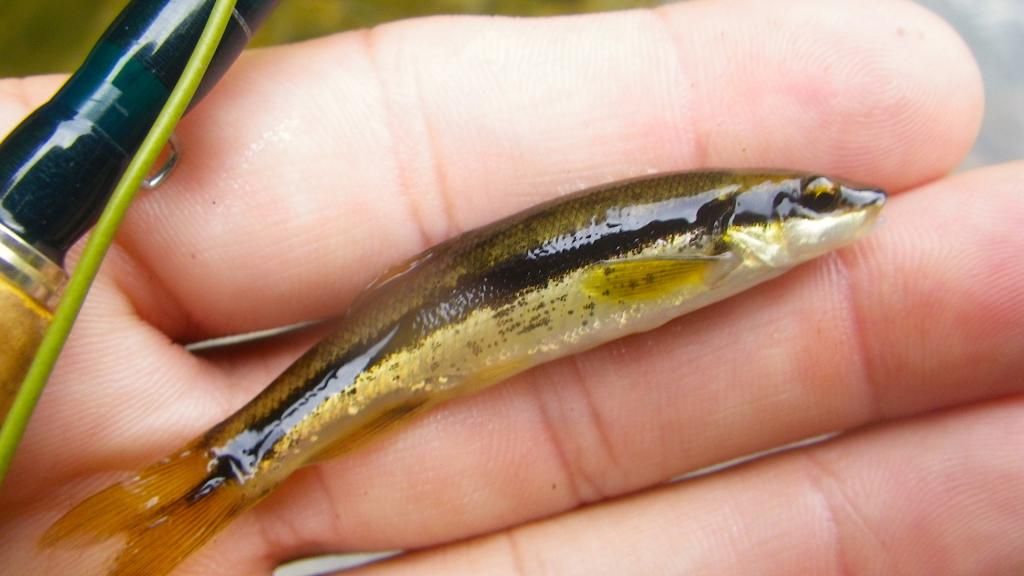 My first fish was a dace.
Some Caddis remains from a time I wish I could of been here on the water.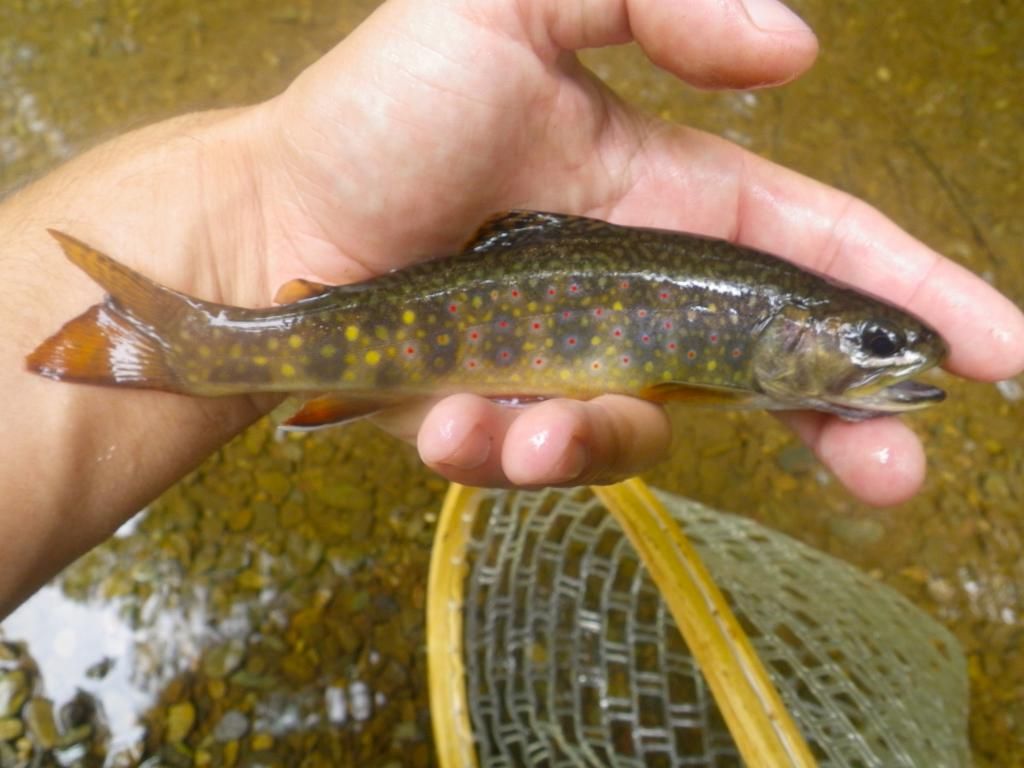 A nicer fish (still a dink) from the trip. This guy was hiding in a 1 inch deep undercut on a rock in a glass still side pool. Surprised he was hiding in there.
It was not just just get out on the water on a nice day and catch a couple dozen trout. Now back to a routine of work and a 24 page paper on Australian economy......