Yesterday I fished a stream that tends to handle rain well due to the recent storms we got Friday. Central VA did not get much rain so I figured I would be fine. I tied on a dry/dropper rig at the Jeep because of the 65 degree weather and in hopes of some big brookies hitting dries. Hiked to the stream and was greeted with this.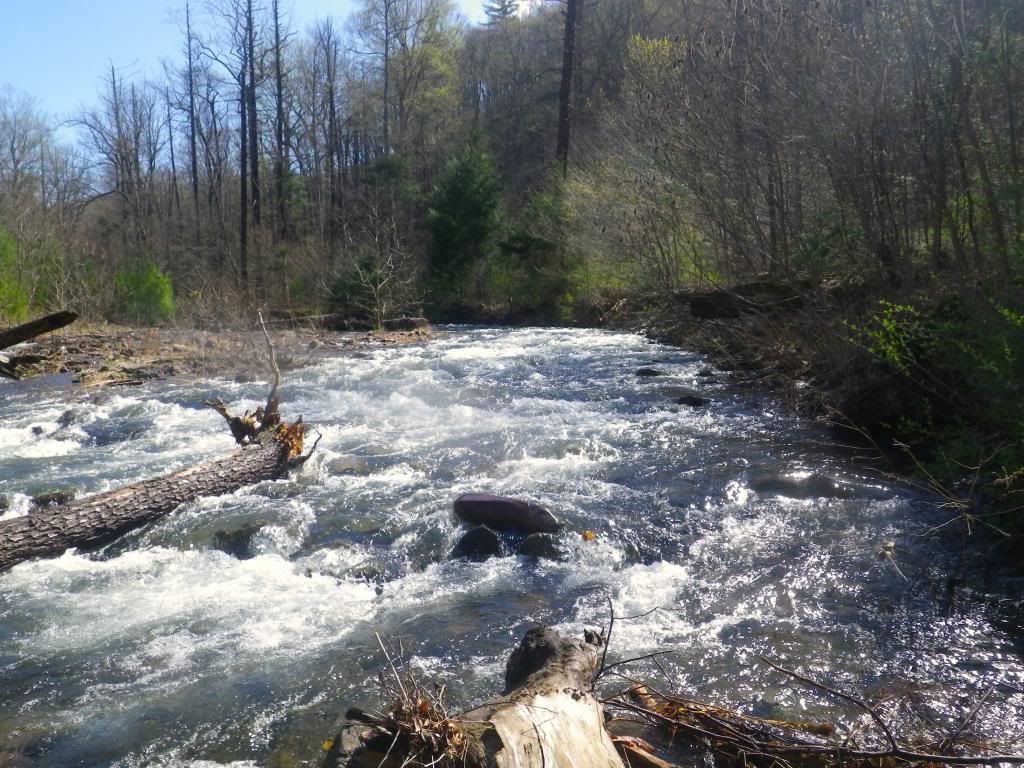 Laughed at my dry/dropper rig, cut it off, and tied on a heavy weighted tungsten bead fly. Plan for the day was to find some still slow pockets and fish it hard. The big fish seemed to be stacked up in these few and far in between pockets.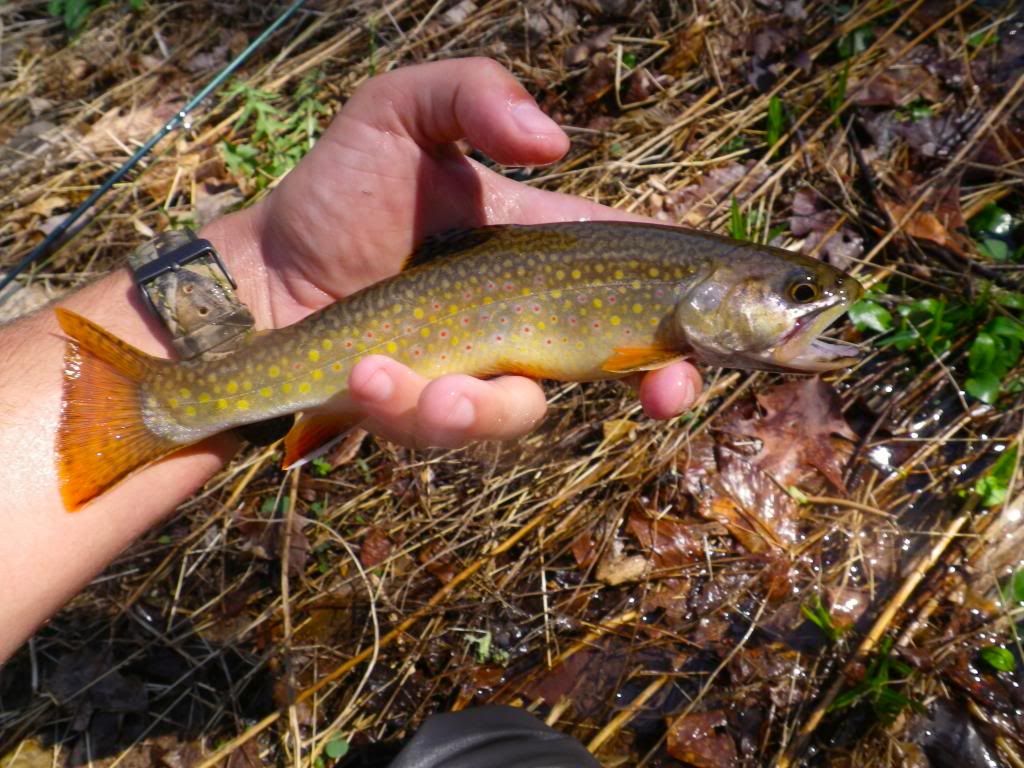 Black Locust
And then I took a spill. No real danger in this smallish stream, but was still some slow and careful wading in this fast moving water. My foot stepped on a slick rock and I fell forward getting some water in my waders and soaked my shirt. Had to start a fire to dry out my shirt as would of been a long day in the wind soaking wet. Also had to empty out my waders of the little bit of water that went in. Luckily I carry a flint fire starter.
After warming and drying up, it was back to the brookies. Next came a big brookie that put up one heck of a fight.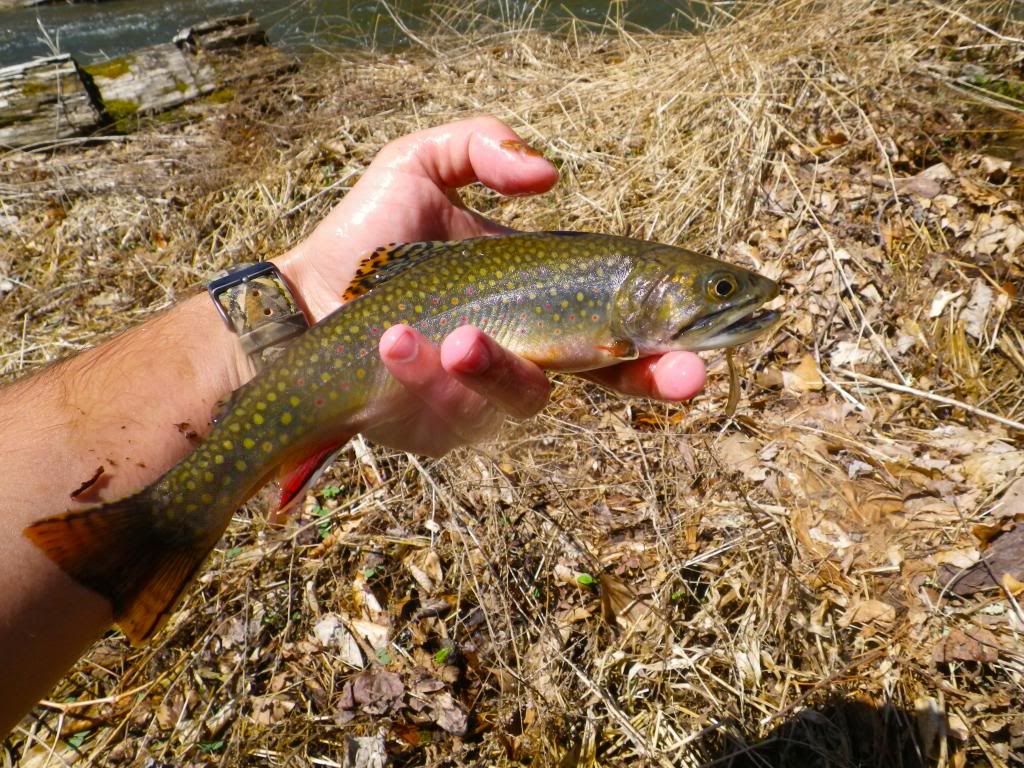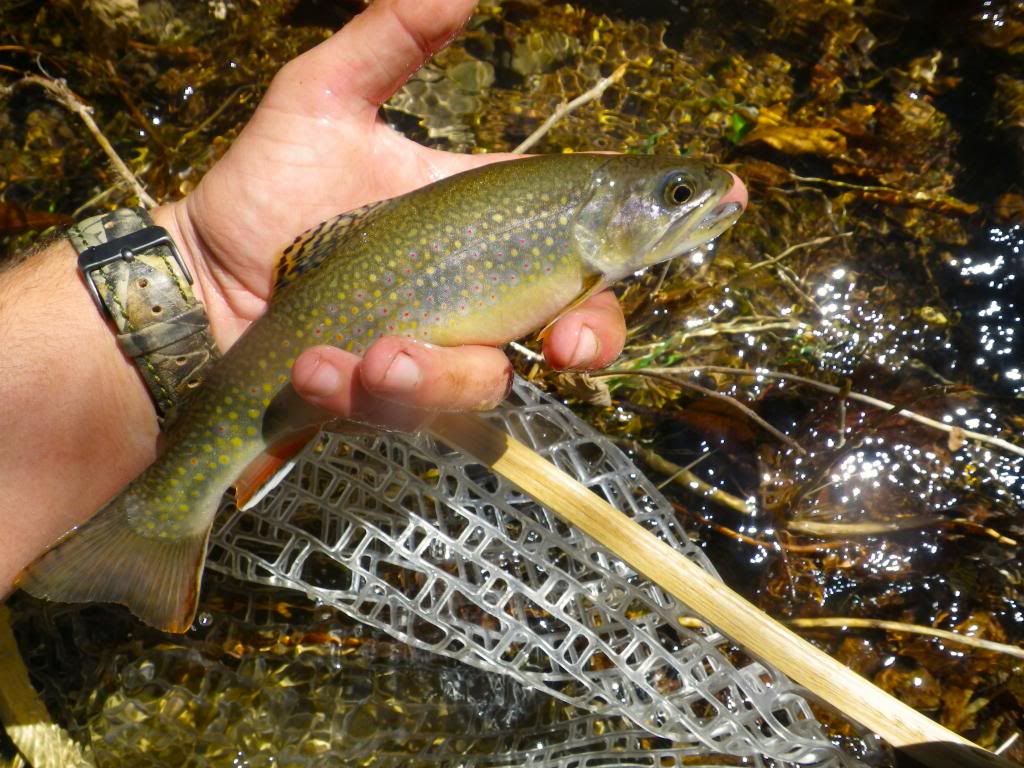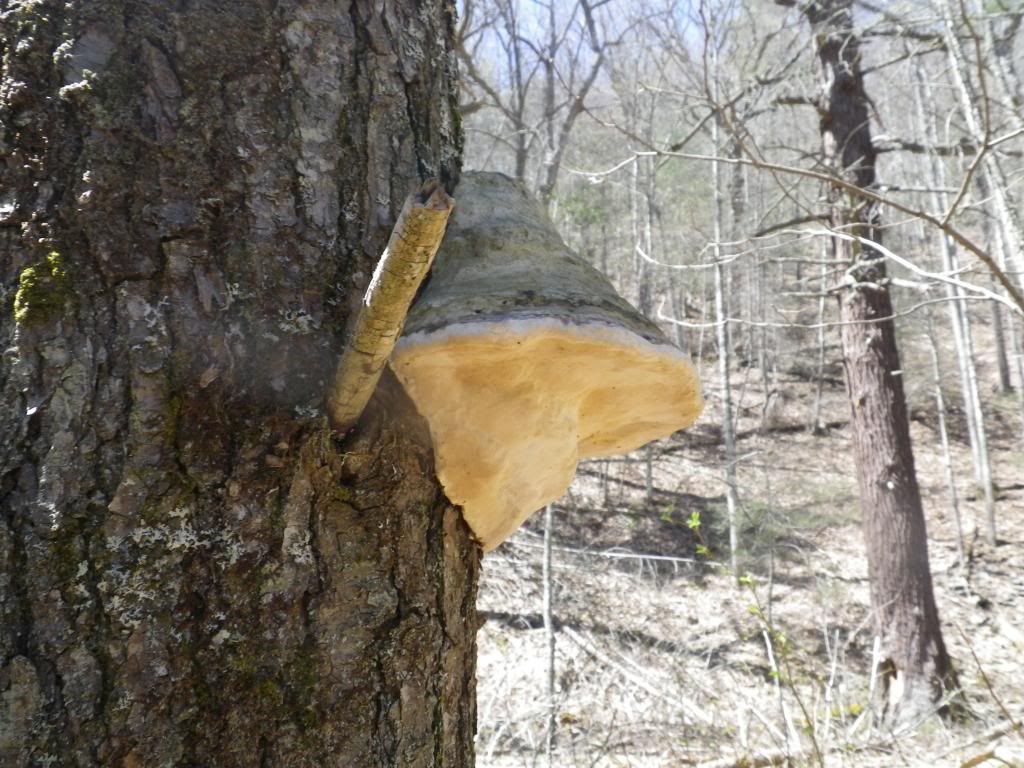 The most colored up brookie of the day.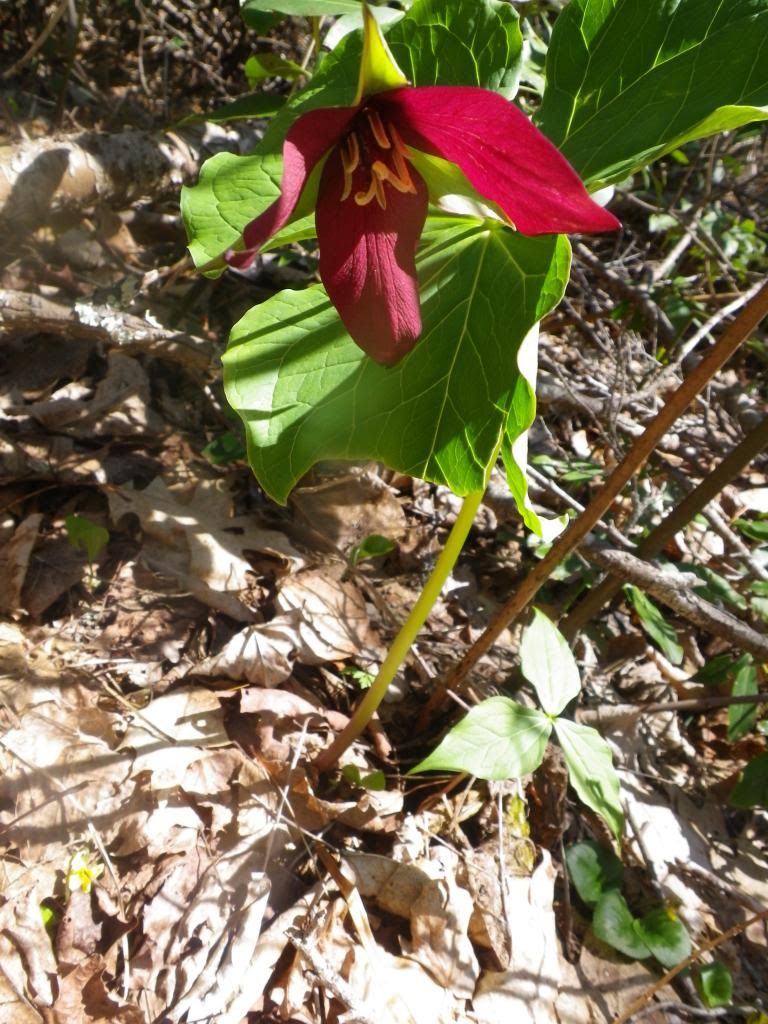 Wake Robin.
Overall it was an awesome day, especially with the conditions. Lots of 6 to 8 inch brookies caught and a lot over 10 inches caught. Really unreal. Thanks for reading.