After a few days of camping and not catching fish we packed up camp and hiked out of Stream A. On the drive back we hit a pretty little quartz base stream that has always treated me well. Lots of brookies and bows were caught including one brookie pushing 11 inches. Not a bad way to round out a good camping trip.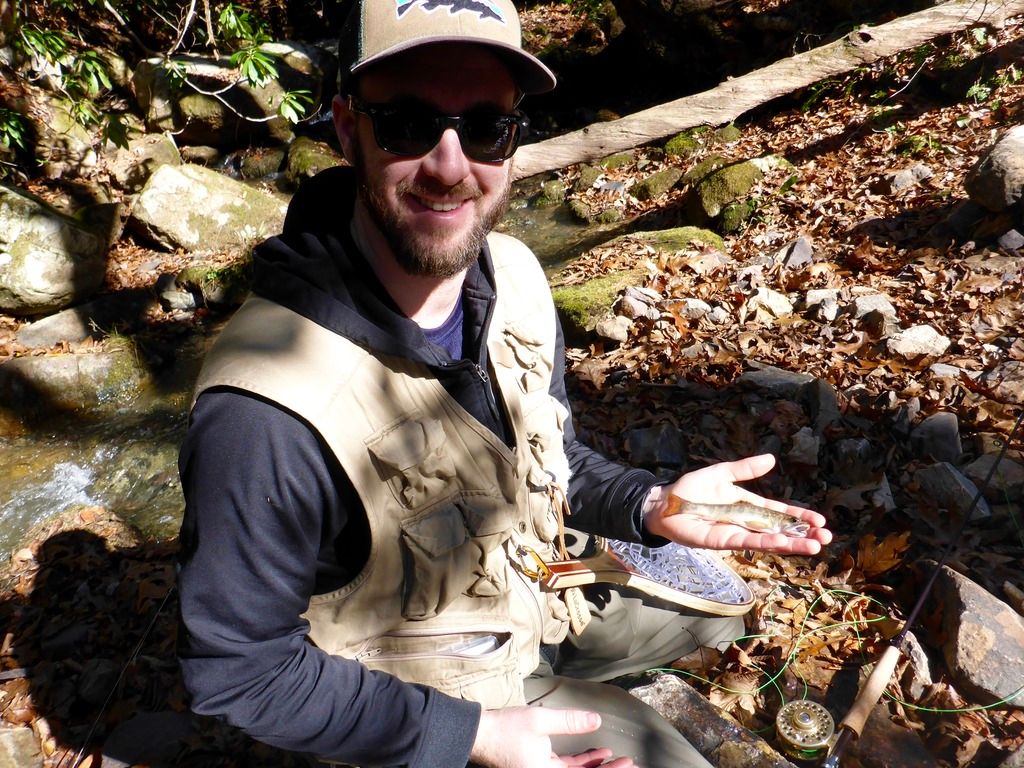 Friend's first wild brookie.
Always good to have a stream that produces in your back pocket. Not a bad way to finish out a good weekend.