About three weeks late posting this but better late than never. First weekend in November, two friends and I decided to head back on a fabled brookie stream for a weekend and try our luck into tricking one of the big brookies that live in that stream. Unfortunately, the fishing on the stream was really slow. In two days, 5 fish were caught. A cold front pushed in the day before we got there and really put the fish down. It got down to 28 degrees the first night and 30 degrees the second night. I personally do not believe temperatures affect the trout bite, but am a big believer in barometric pressure in those cold fronts affecting the bite. Especially when you have a drastic pressure change like we had. Water levels were also a little below average, but very fishable. The camping was good with a good fire going each night, almost made you forget how cold it was going to get each night. I really enjoy cold weather camping.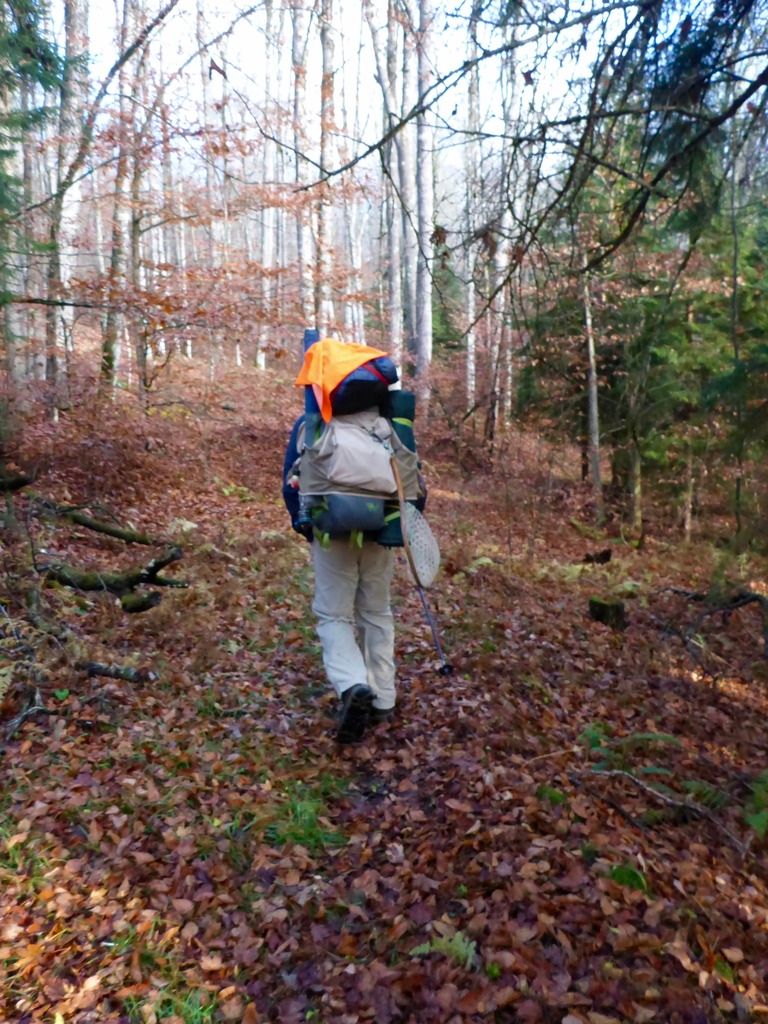 3 mile hike in.
Few of the fish from the first day.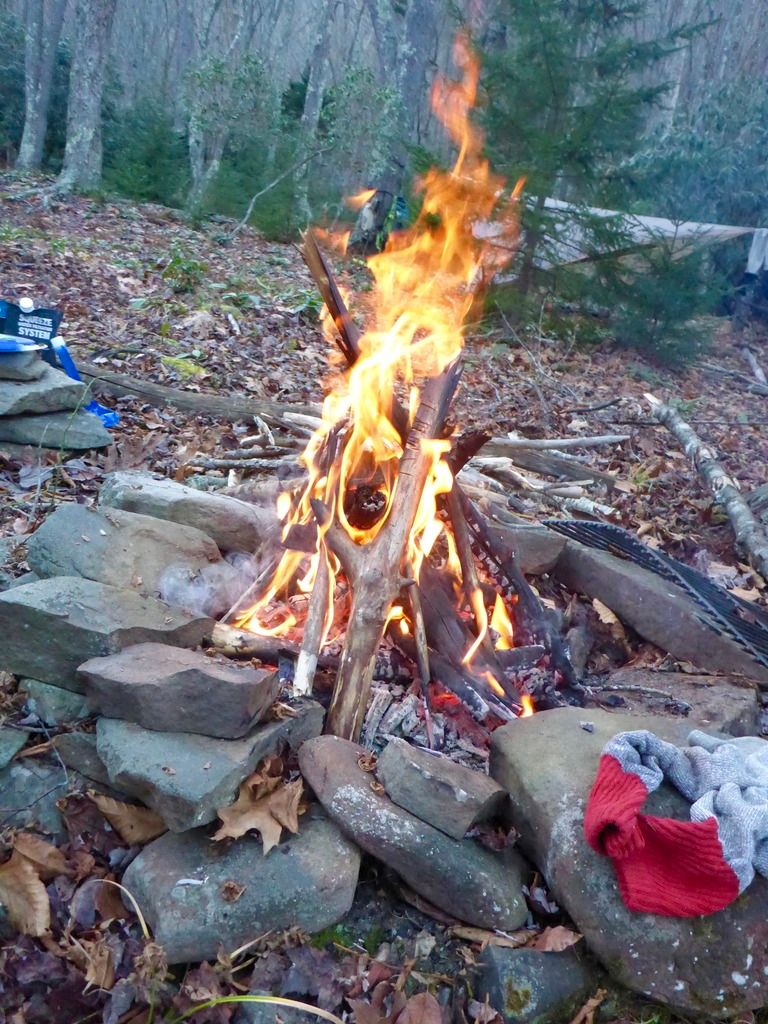 First evening fire and drying some stuff out.
Hammock setup. Stayed nice and warm with the lows getting under 30 degrees.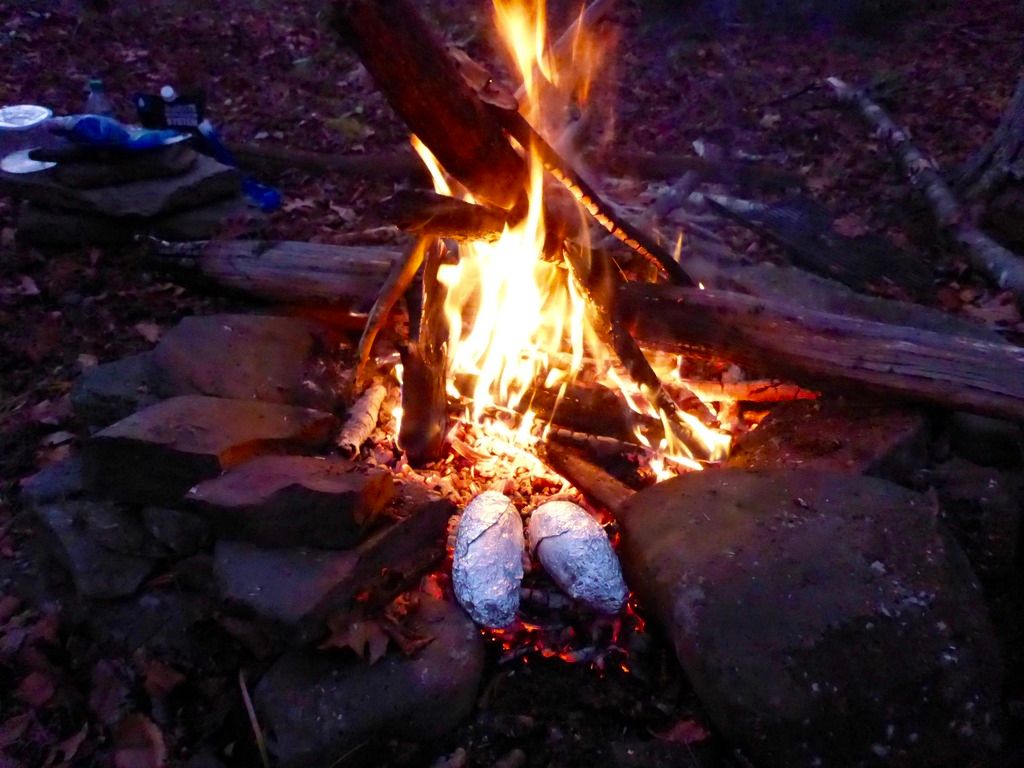 Campfire potatoes.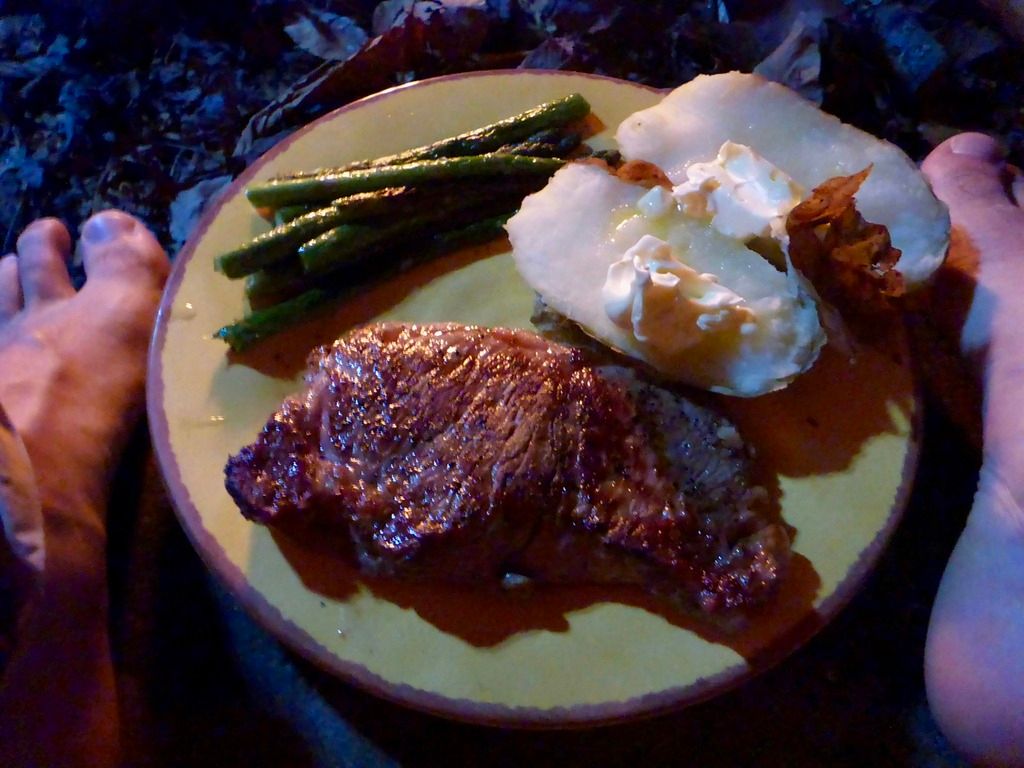 Steak, potatoes, asparagus, and warming up my feet.
Next morning everything was frozen.
Coffee and small fire.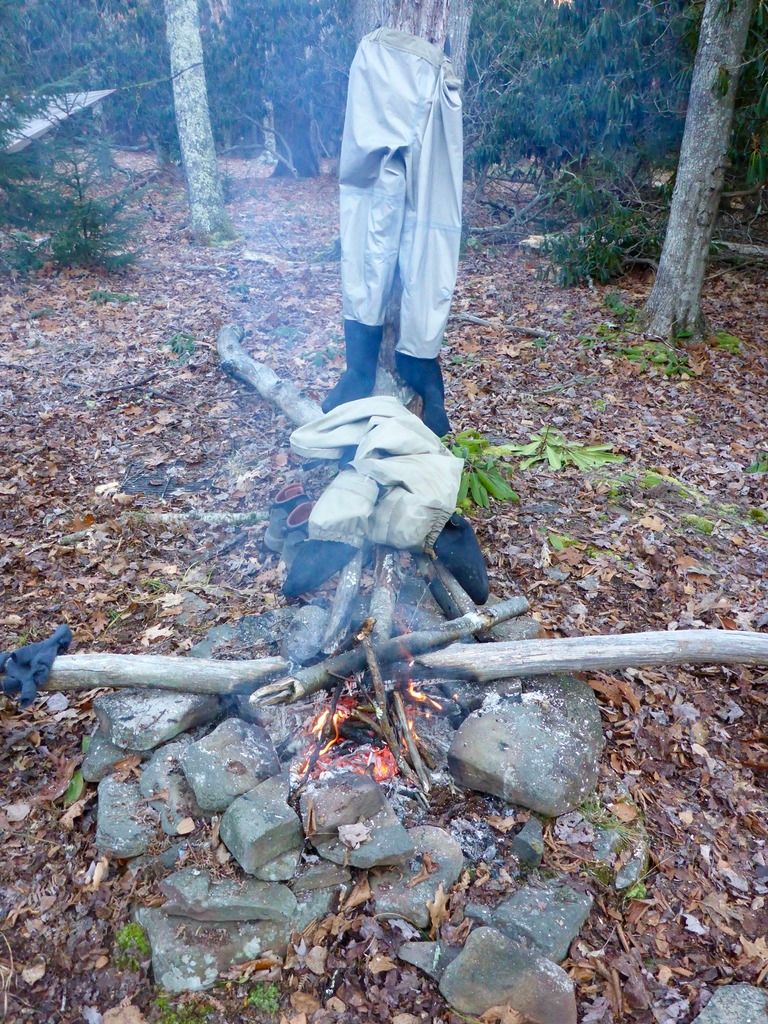 Thawing out waders.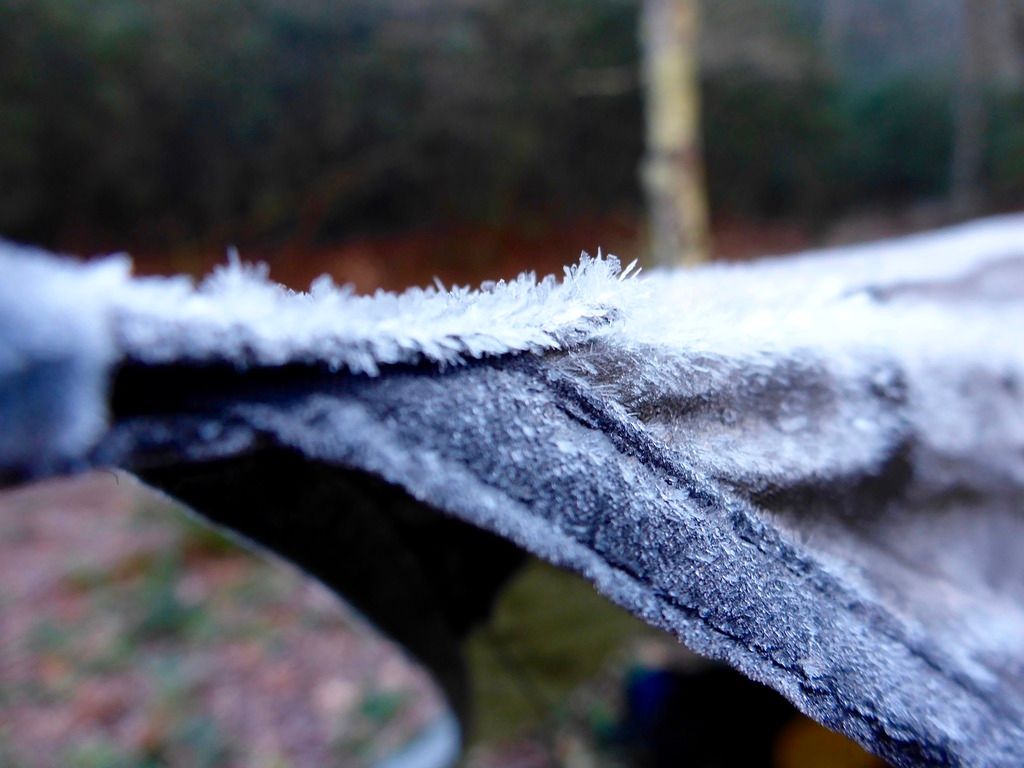 Good layer of frost on tarp.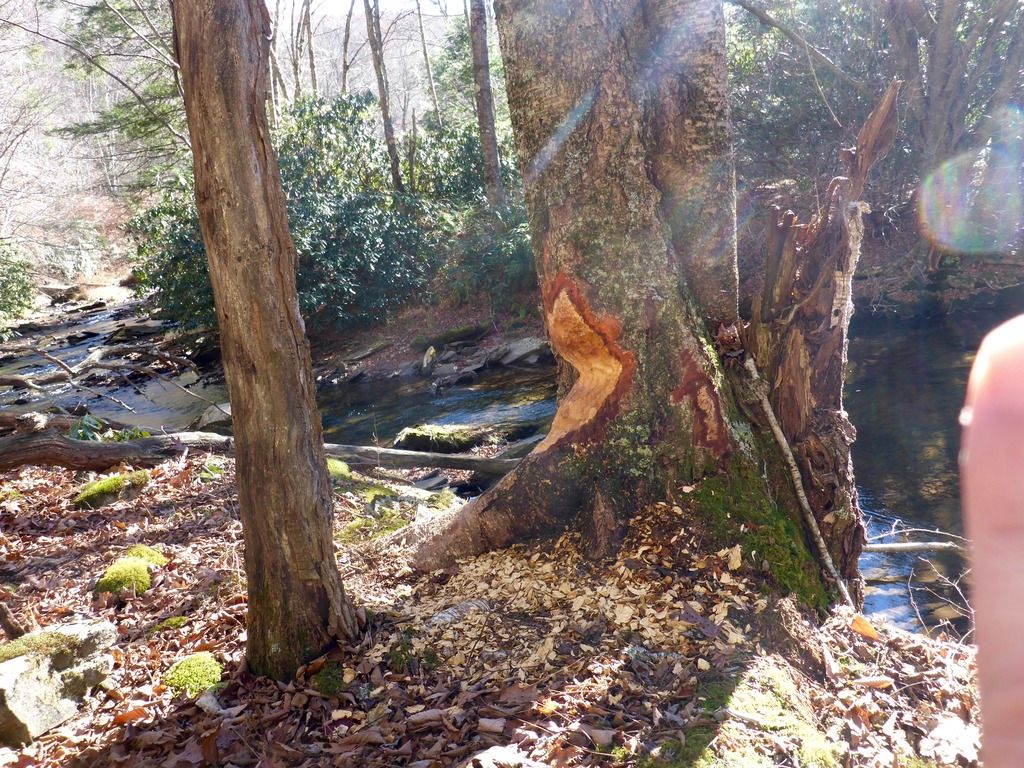 Neat tree a beaver was working on downing.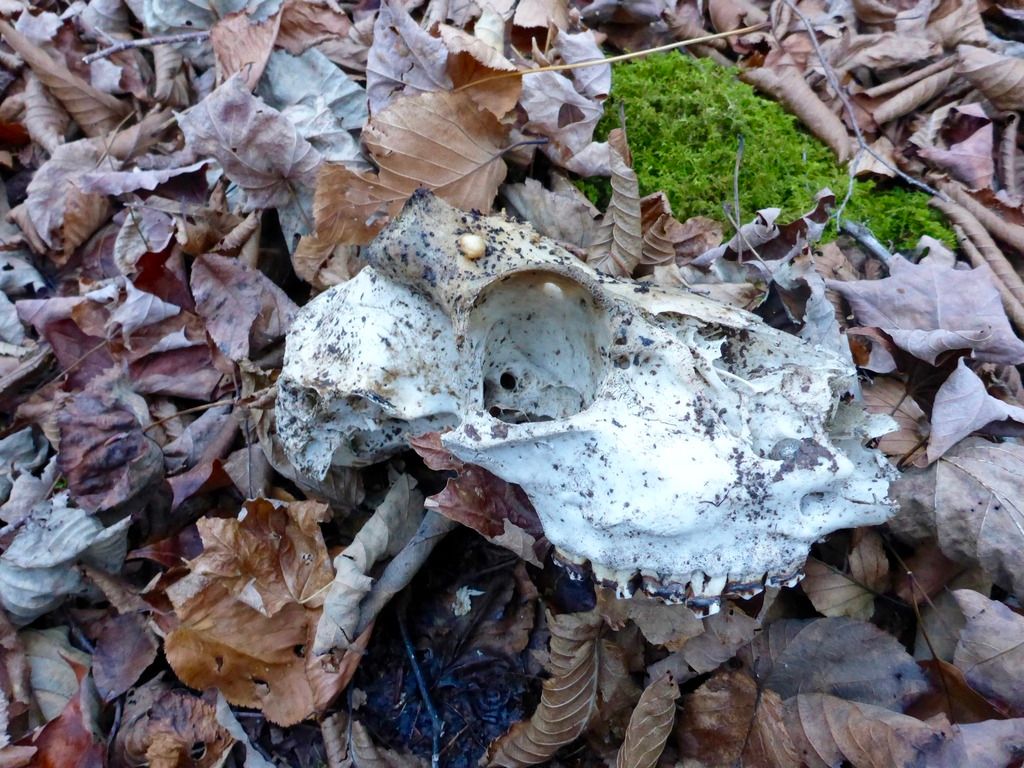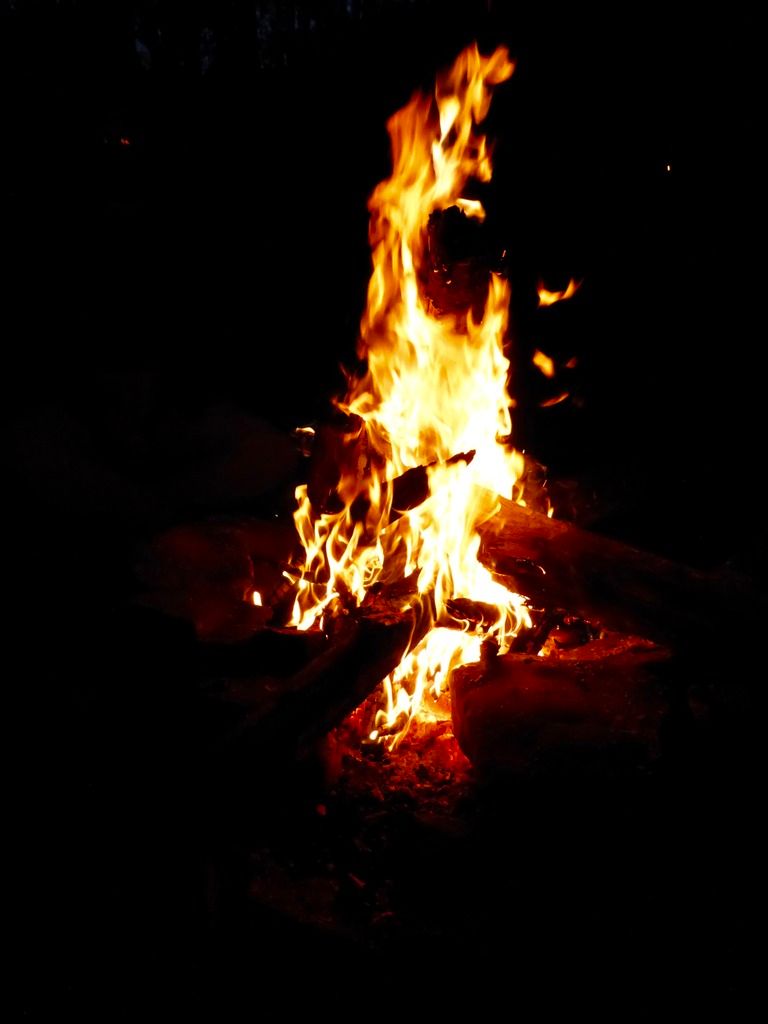 Got a raging fire going on the second night.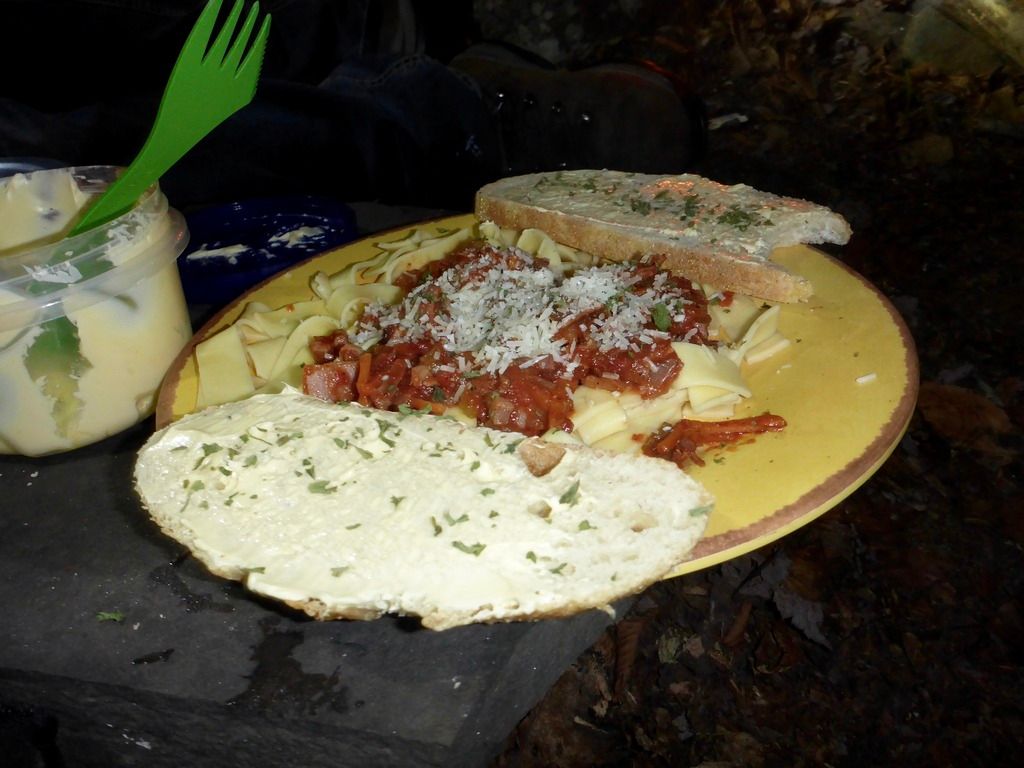 Friends bolognese dish. Hit the spot.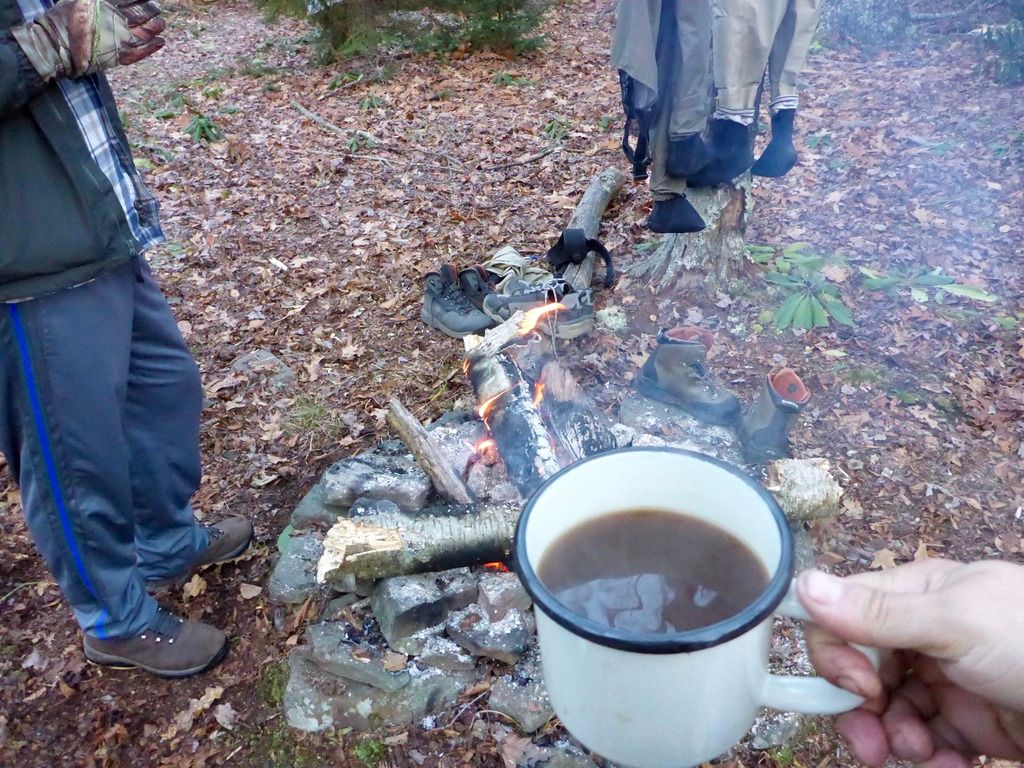 Awoke to a cup of coffee and packing out.
While the fishing was really slow, a good time was had by all. It was also worth it just to see two of the biggest brookies I have ever laid eyes on. I will not make you all roll your eyes at me by throwing out a guesstimate that you will not believe, but lets just say we got some good long looks at these two fish with our jaws on the ground and they could of made a meal out of a 10 inch brookie.
We decided to pack out the next morning and hit a stream that aways produces for us on the drive back home. Ended up being a good call, and pictures to follow on another day.