Decided to make the most of the nice weather this past weekend to fish in the Shenandoah National Park. Needed a little bit of SNP before new job tax season duties keep me indoors for the rest of winter/early spring. SNP is a place where I have always said I do not fish enough, but have already hit it twice in the past couple months. The water levels were perfection and the trout were very active from the get go. A few big girls made their appearance with one going for close to the foot mark and several in the 9 to 11 inch range as well. Couldn't ask for a better day.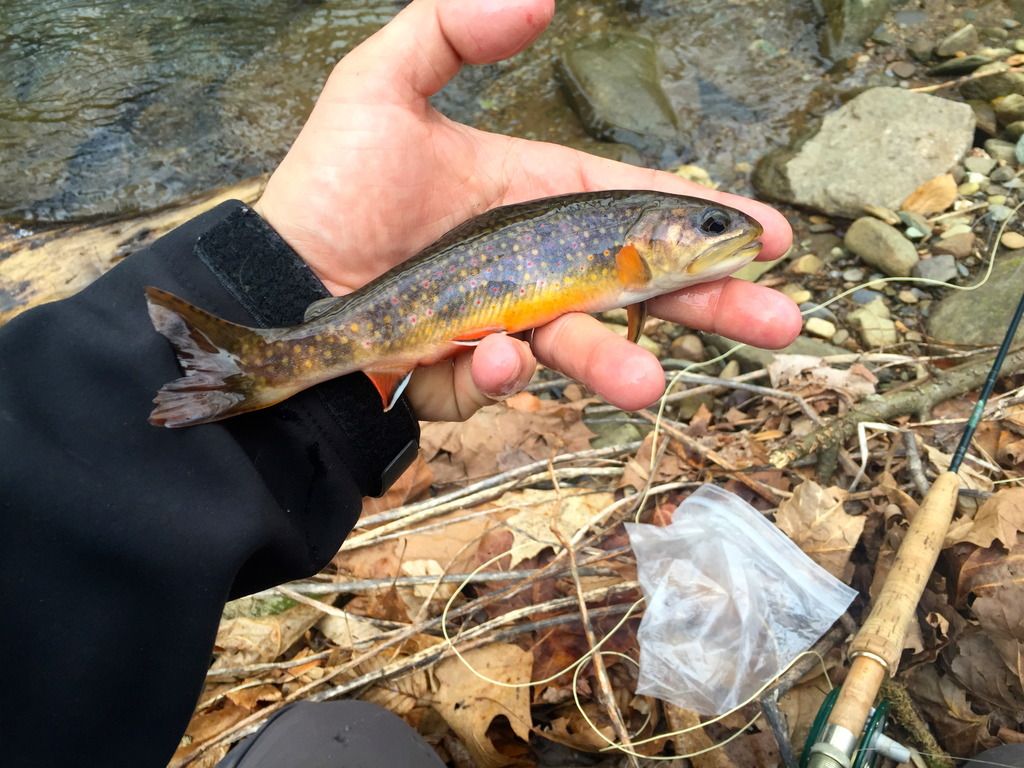 About the average size fish for the day.
Big girl of the trip. Will be a tough brookie to top this year.
Stream side lunch.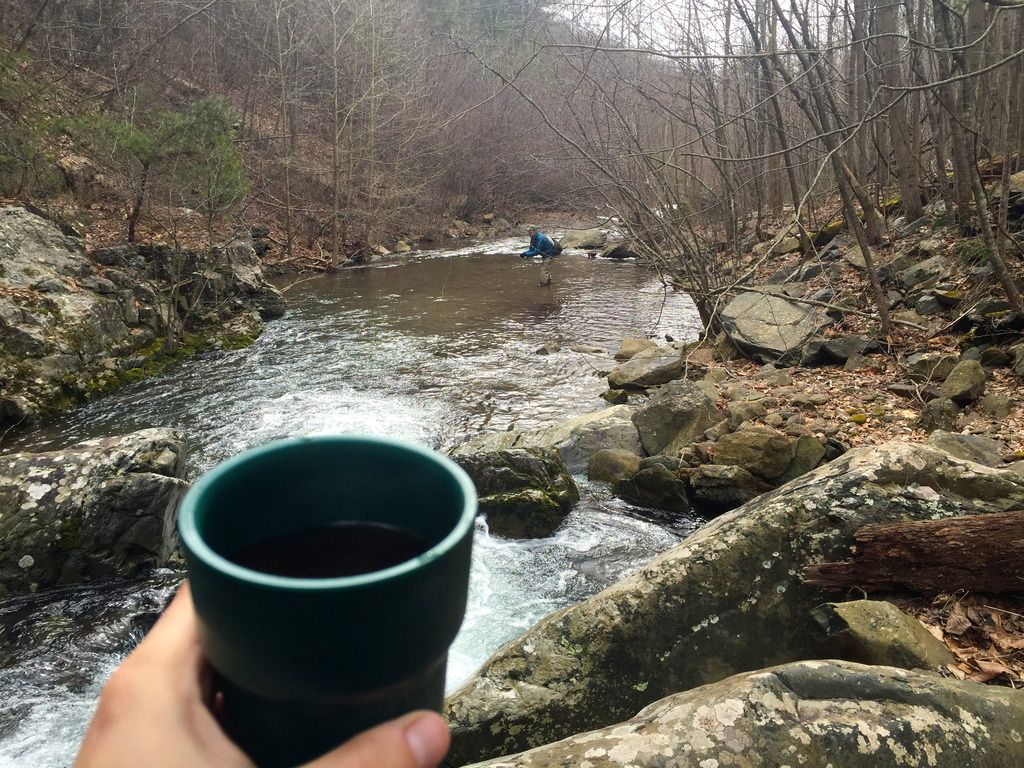 With a side of coffee and watching my friend work a pool.
Some big mayfly nymphs were under every rock, explains the nice average size trout.
Homeward bound.