I hit a stream on Tuesday that has a mix of rainbows and brooks. More rainbows then brook trout but enough to keep it interesting. Steady action on both the dry and dropper. I'm not a fish counter, but if I was it would of been a day where I lost count. Nice fall evening to get out on the stream.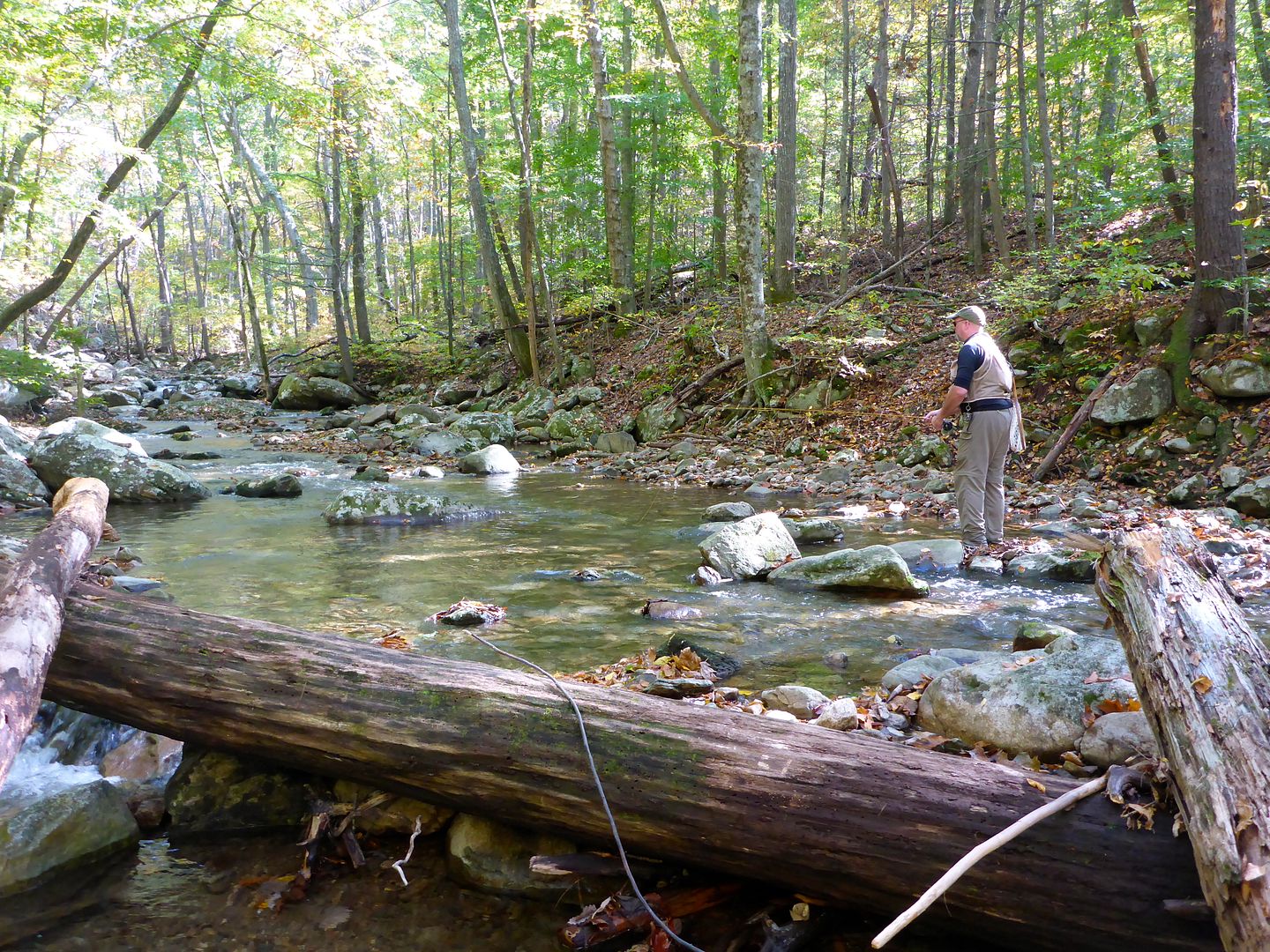 Friend working a run.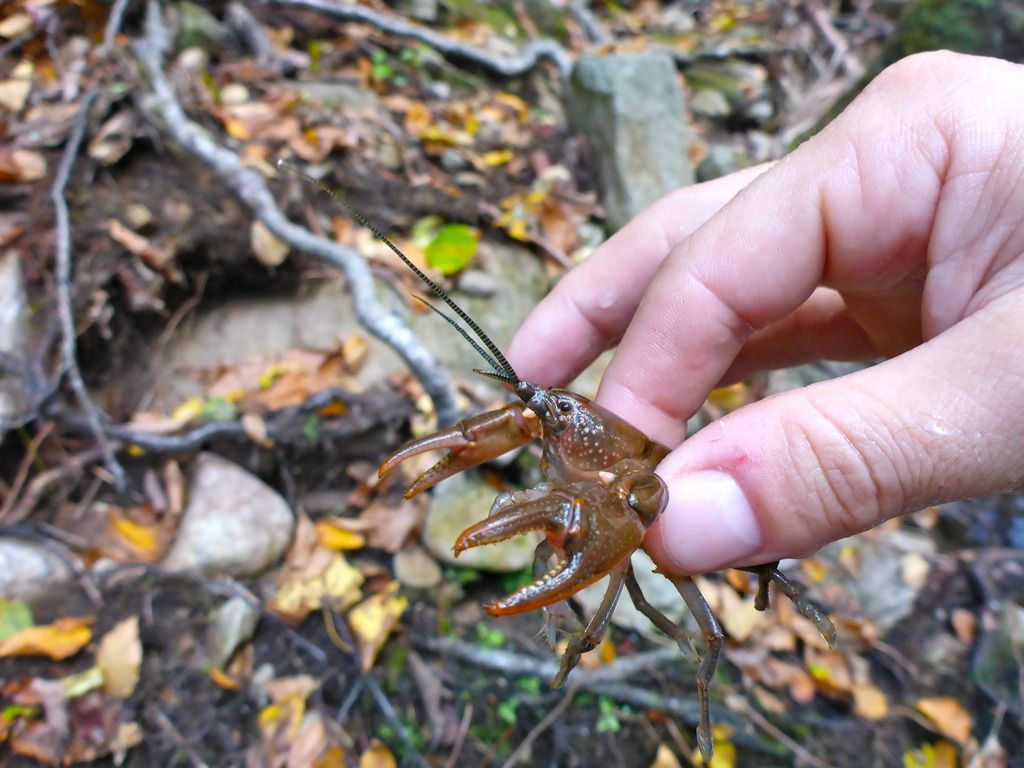 Lots of big crawfish in this stream.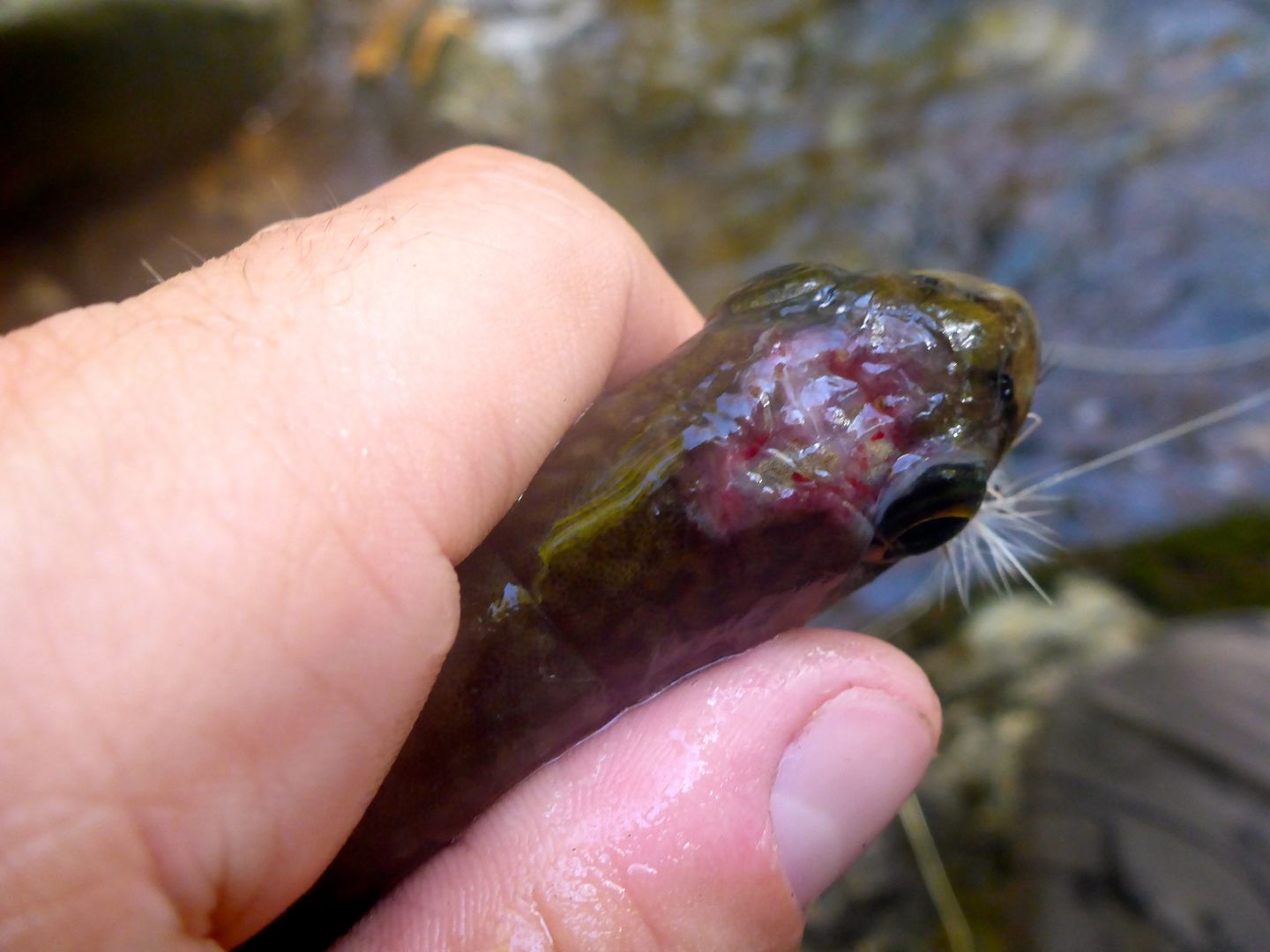 Never seen this before. This brookie was sporting a heck of a head wound. Surprised he was alive let alone looking up to take my dry. Have to watch those non native Rainbows, apparently they like scalping little brookies.