I recently received a free pass for a weekend of fishing from the missus. Had a weekend planned in NC with some friends but, 3 inches of rain forecast for the weekend of the trip made me have to bail. With the baby, my free passes are way to valuable for me to spend in wet blown out stream conditions. Virginia was forecasted to receive far less rain so I decided to hike into a brookie stream I've had on my radar for a while now. Gave an old friend a call to see if he was game and we were lock and loaded for the weekend. A few things I have learned from this trip are:
I really enjoy sleeping in a hammock over in a tent. Stayed dry in the pouring rain the first night and much more comfortable to me then sleeping on the ground.
I need to learn how to pack lighter. 3 mile hike in, and we took everything plus the kitchen sink. We even hiked in a 28 QT cooler for good measure.
This goes along the lines of packing lighter, but I need to buy a good back packing backpack and lighter gear in general. Cause what I have now is fine cause I'm still a young buck, but as I creep along slowly in age, it just isn't going to cut it.
Had a great time back on the stream with a good friend. Stream fished marginally. Even though that area has received a far amount of rain, it still needs another couple inches to it to really get the big fish out and moving around. For the conditions though, I did well.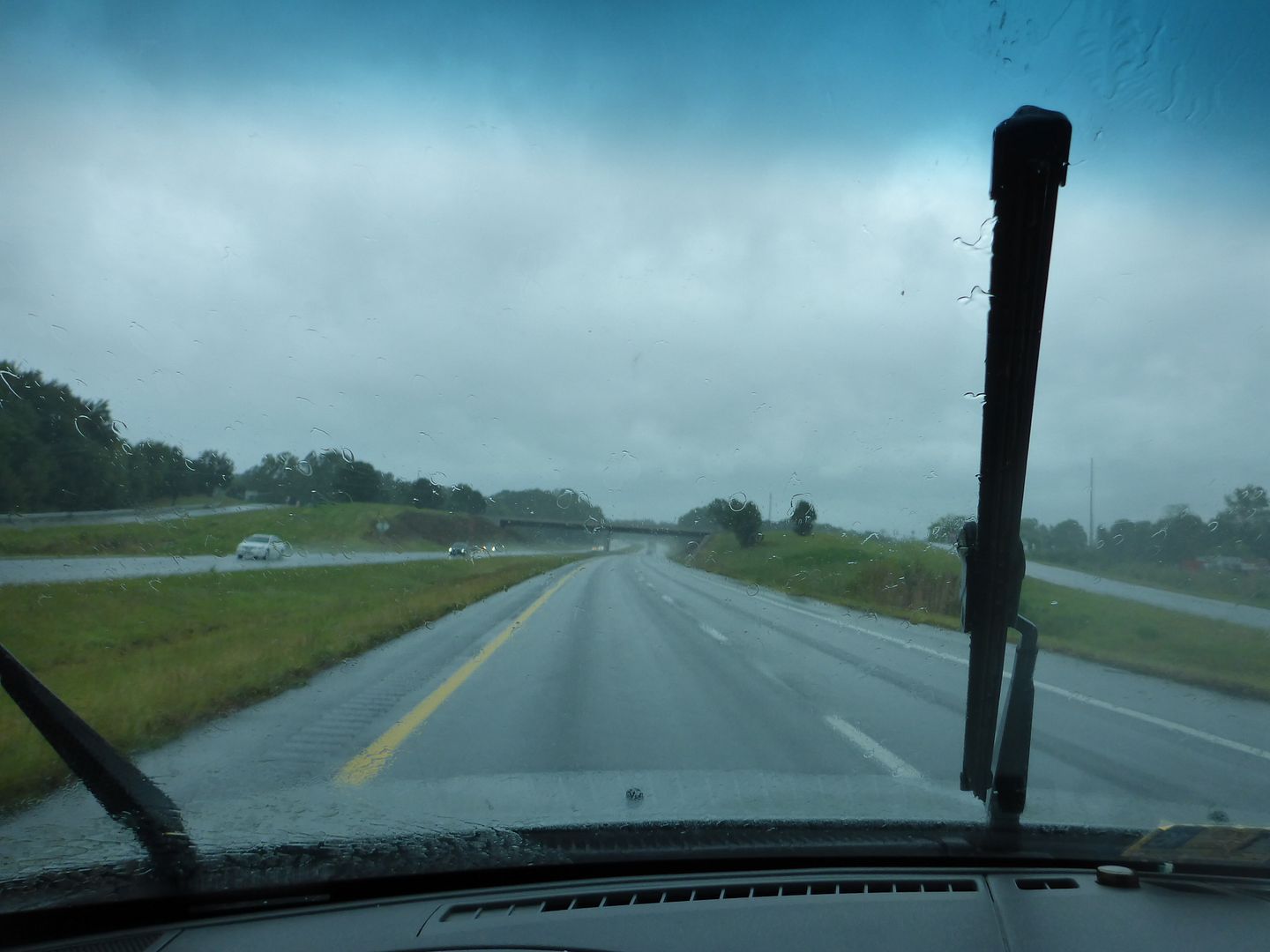 Rained all the way to the stream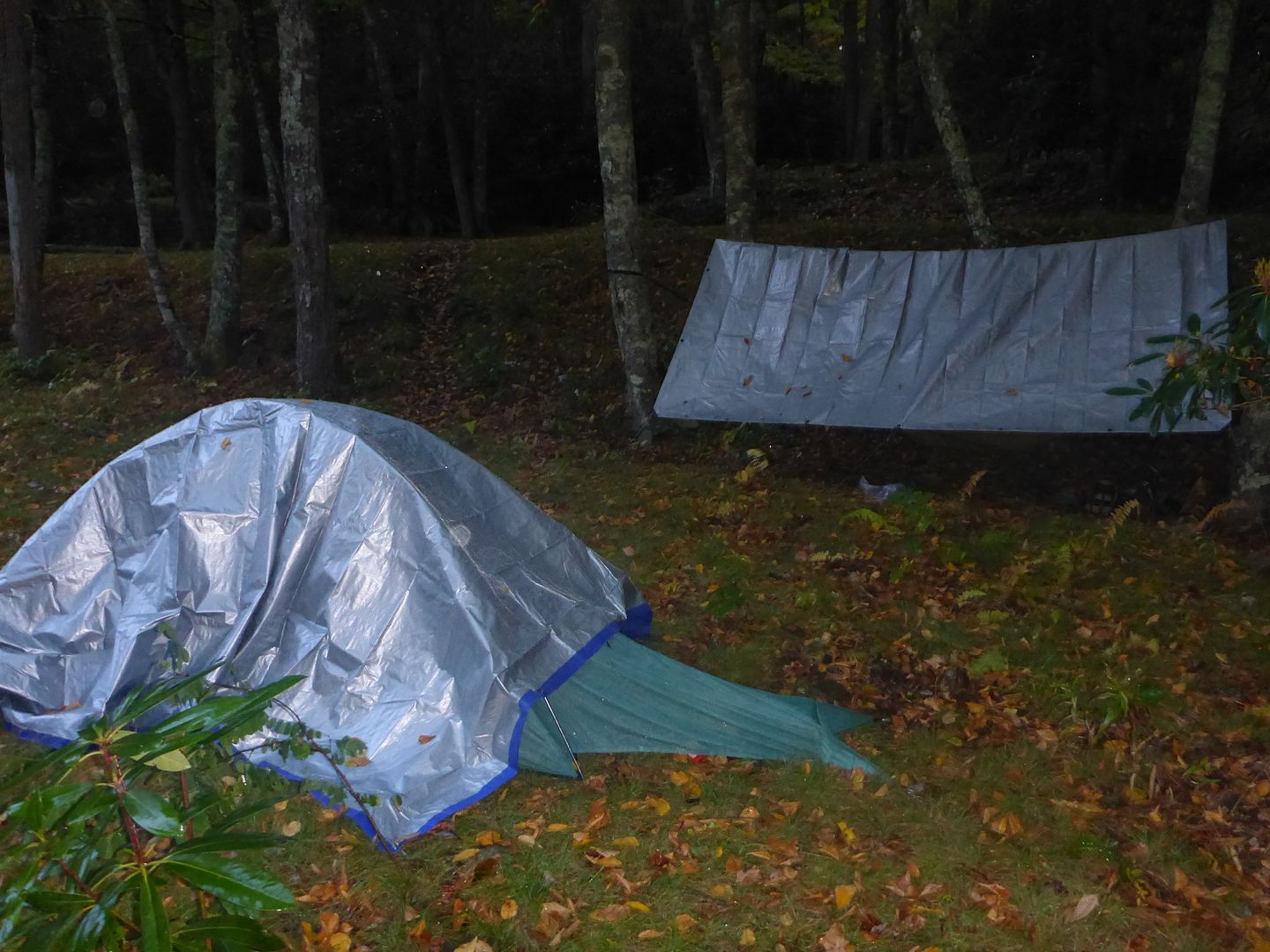 And all the way on the hike to the campsite. (Really need to get a hammock rain fly instead of a tarp)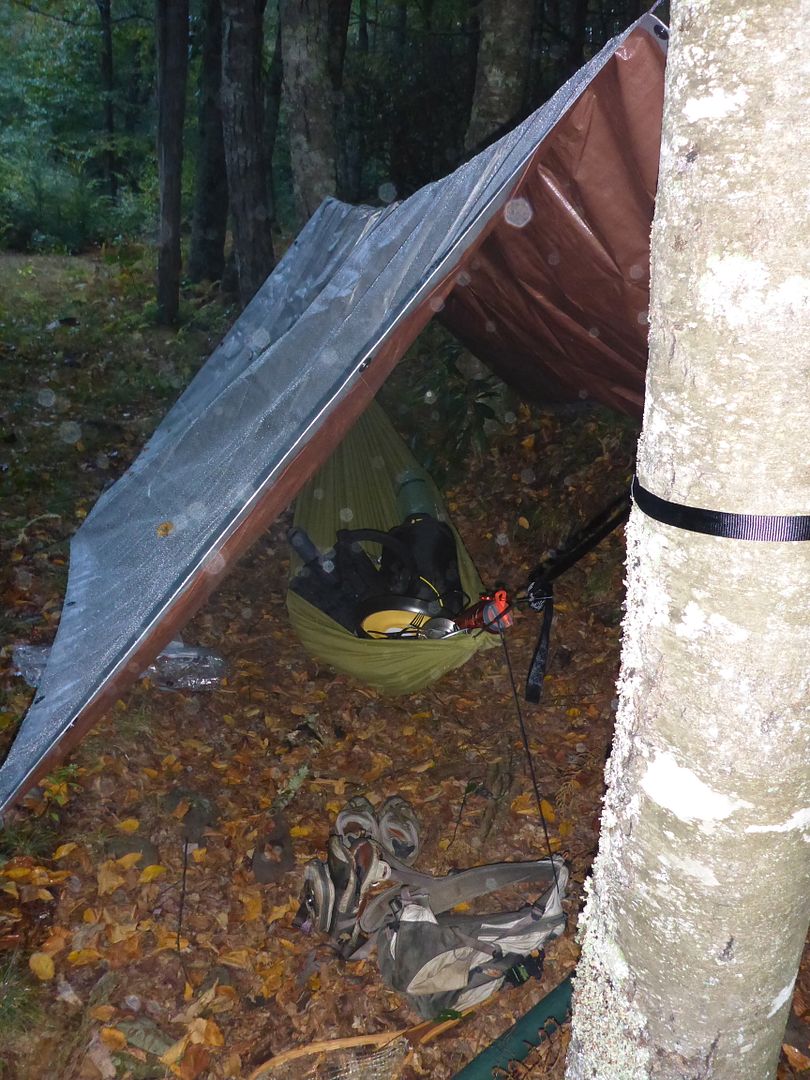 But I stayed dry.
And we ate like kings.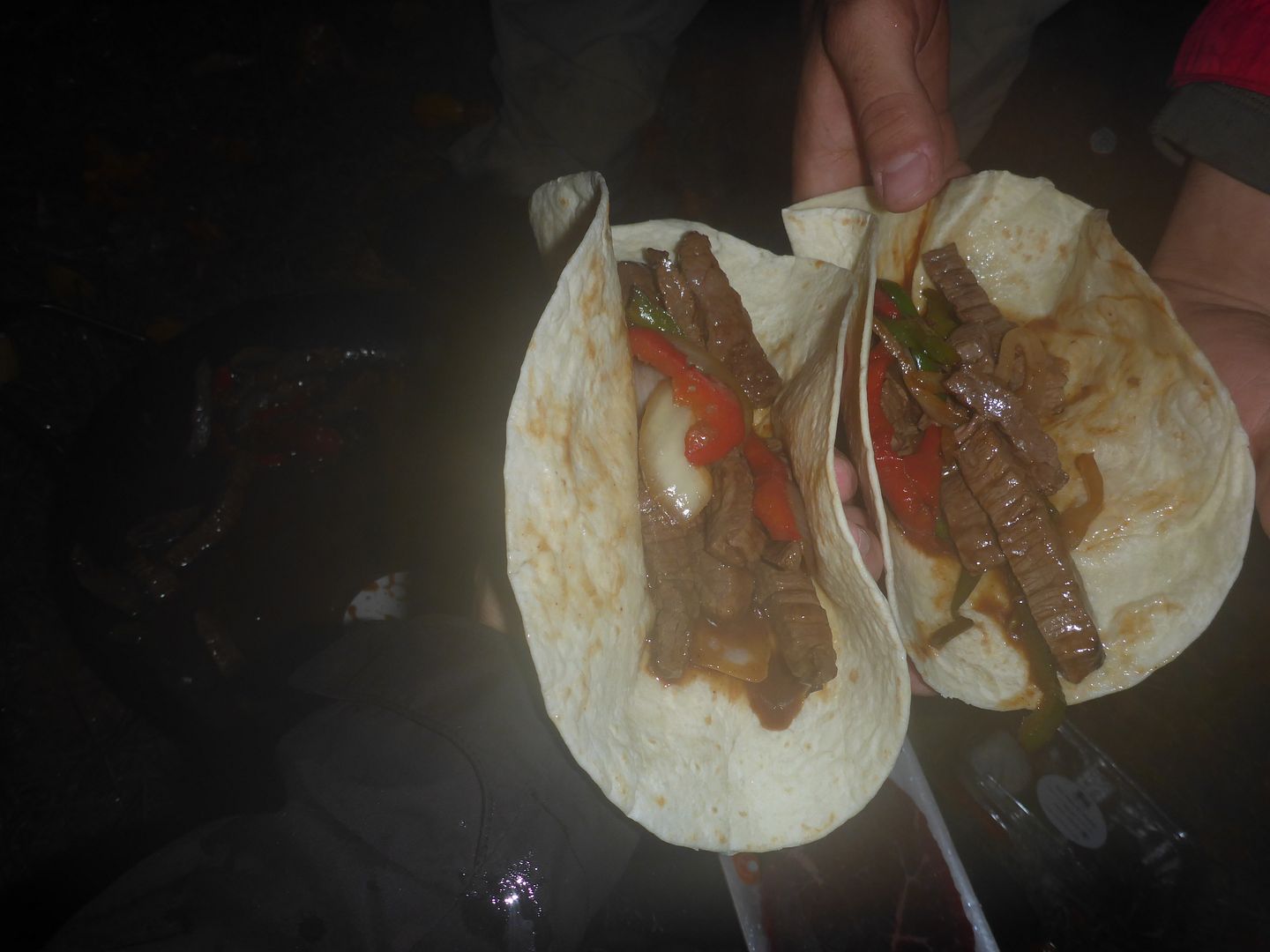 Steak Fajitas.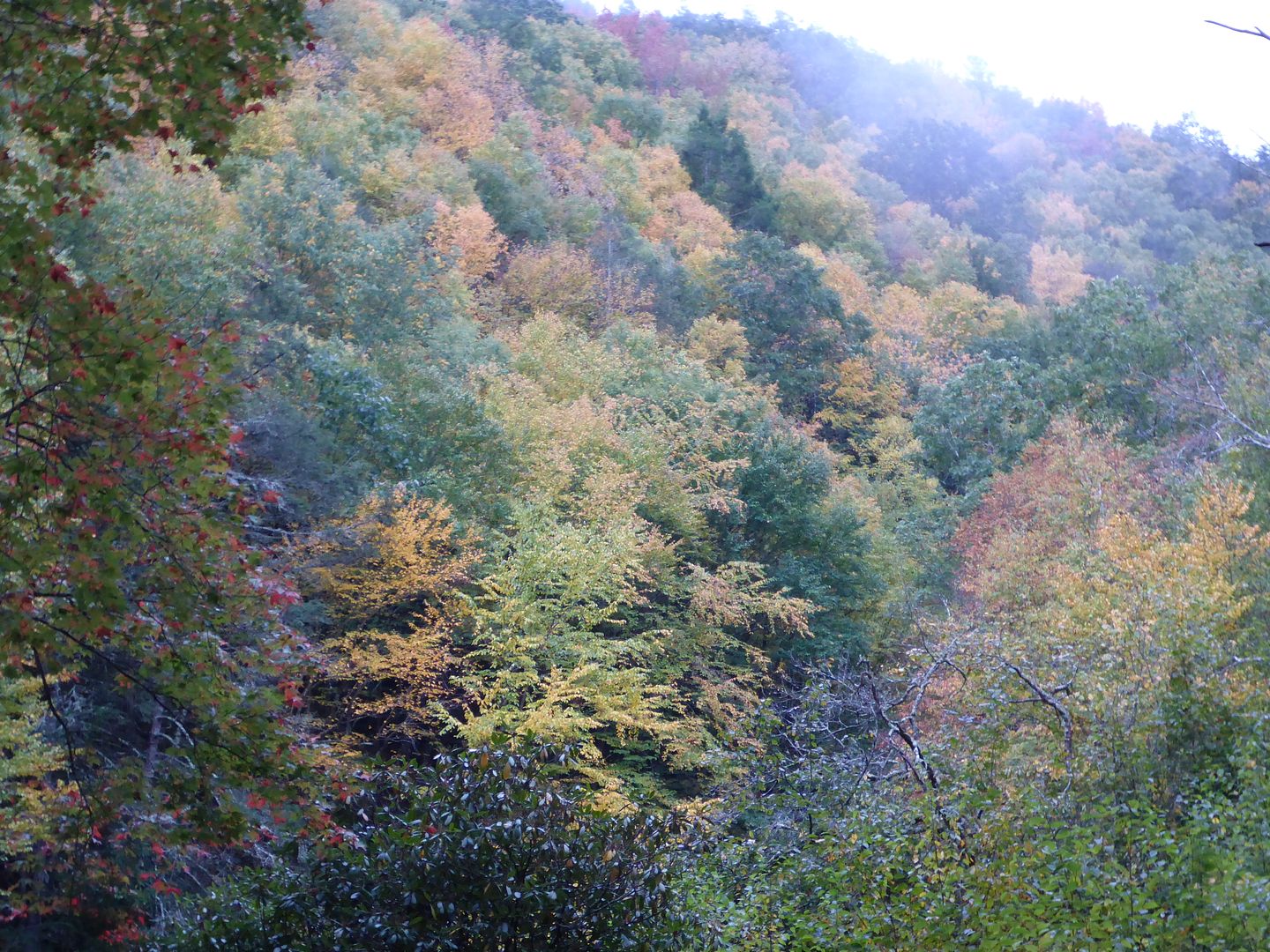 Rain broke sometime around 5 am. Very from Camp. Fall is in the air. The weather Saturday behaved and did not start raining again until we were a half mile from the car on the hike out.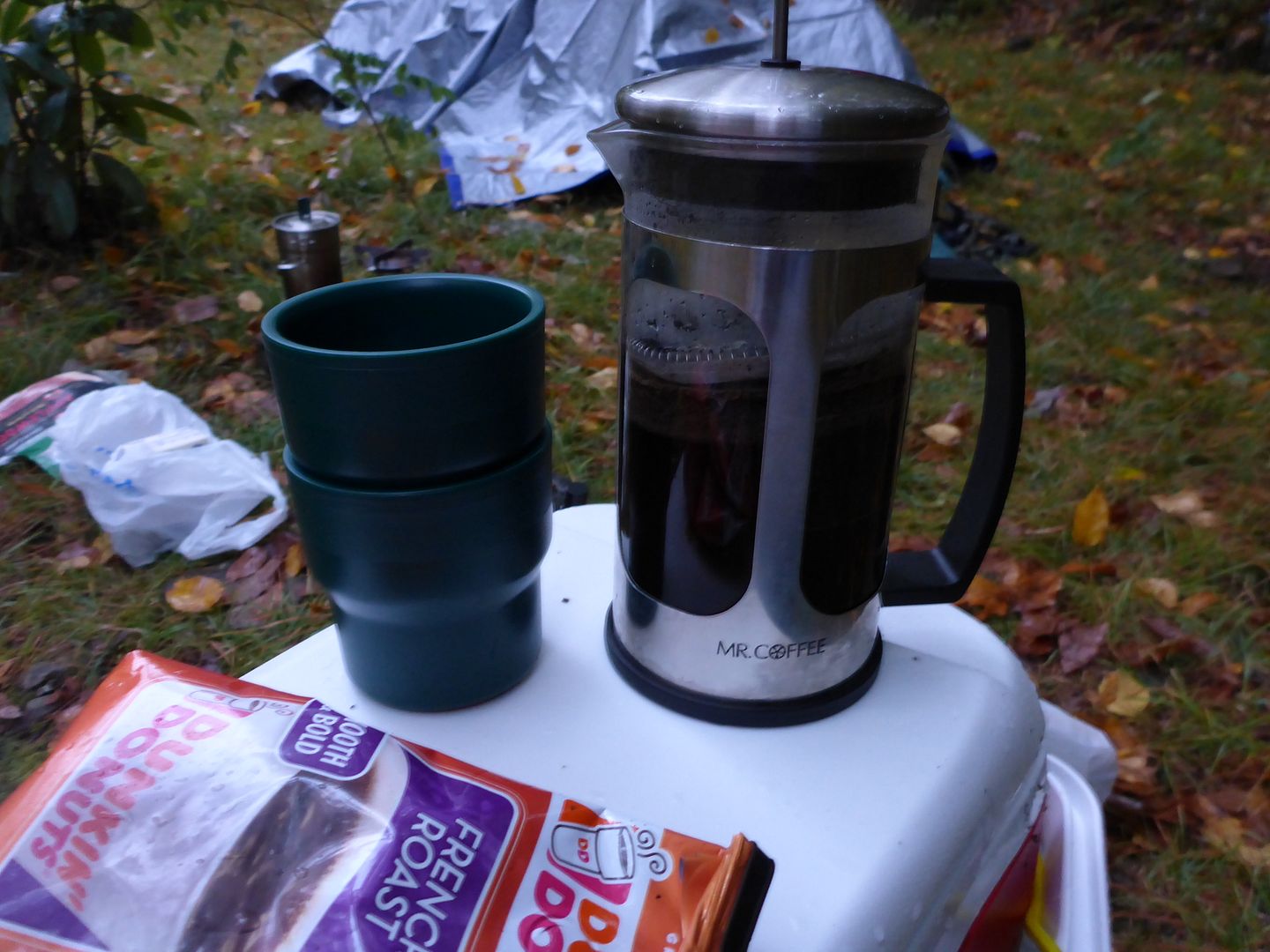 Some fancy camp coffee.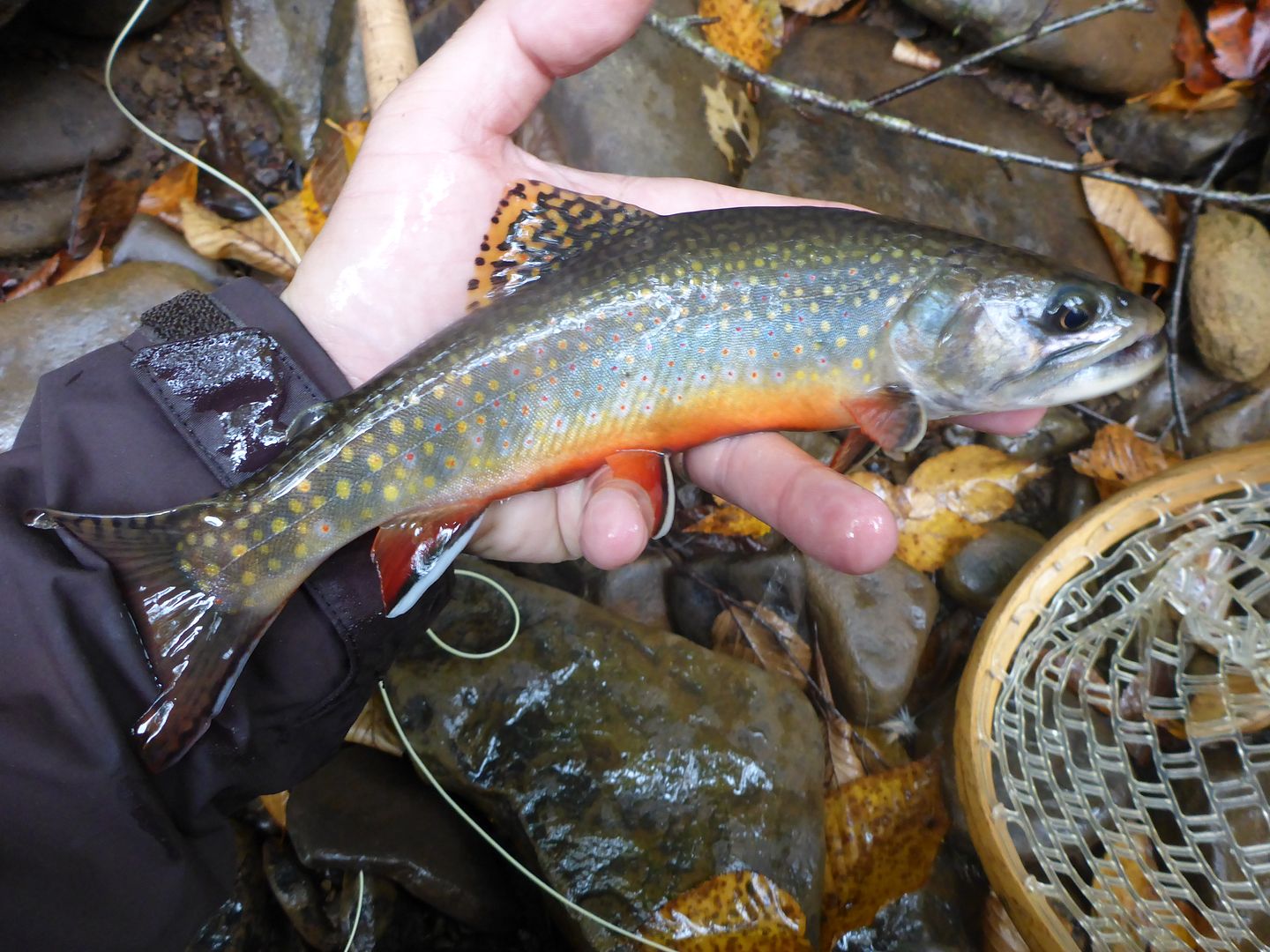 All the brookies I caught were not wearing their fall colors yet except this odd ball trout.
Stream could use a little water.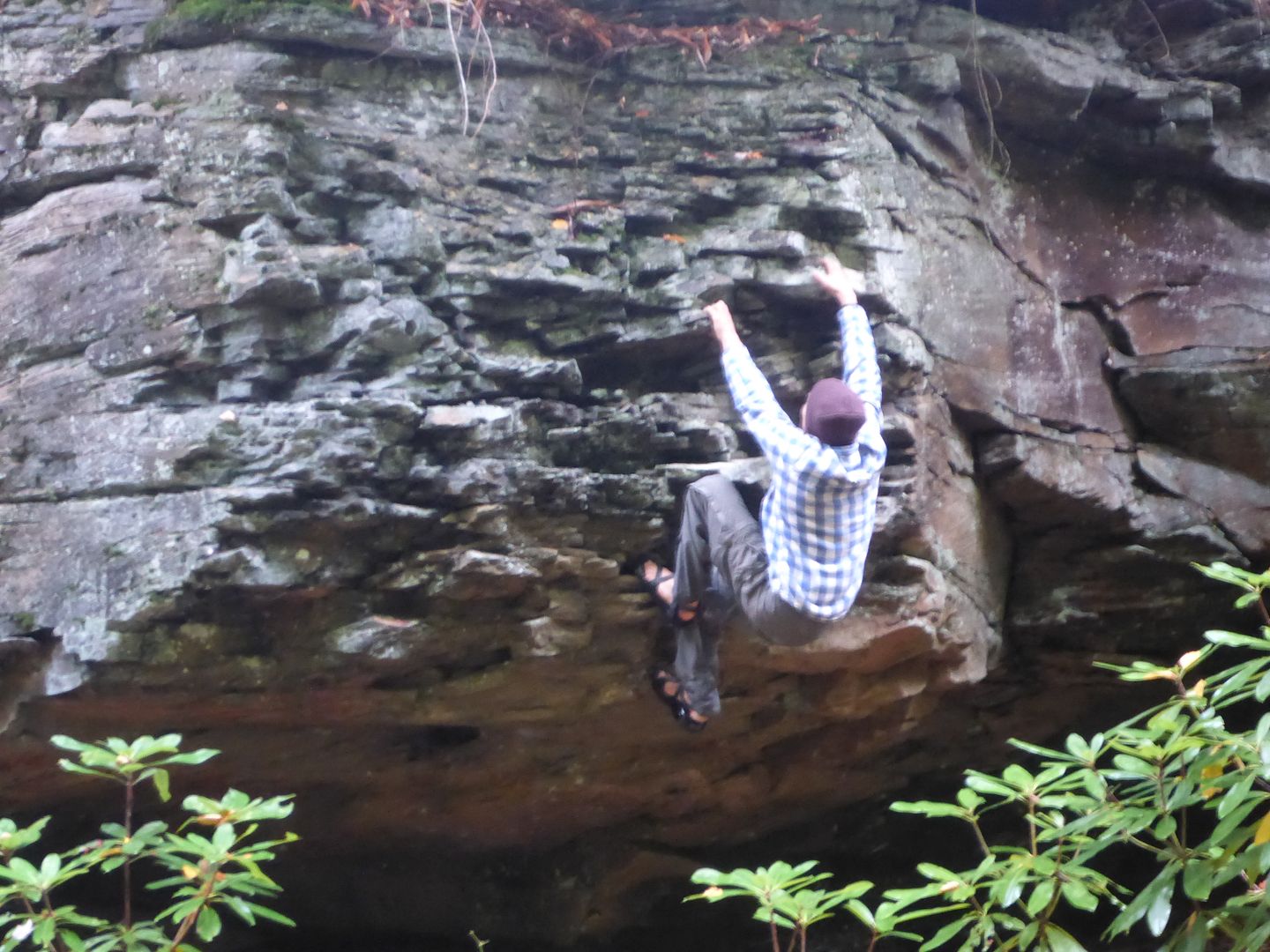 Friend couldn't resist a little rock climbing.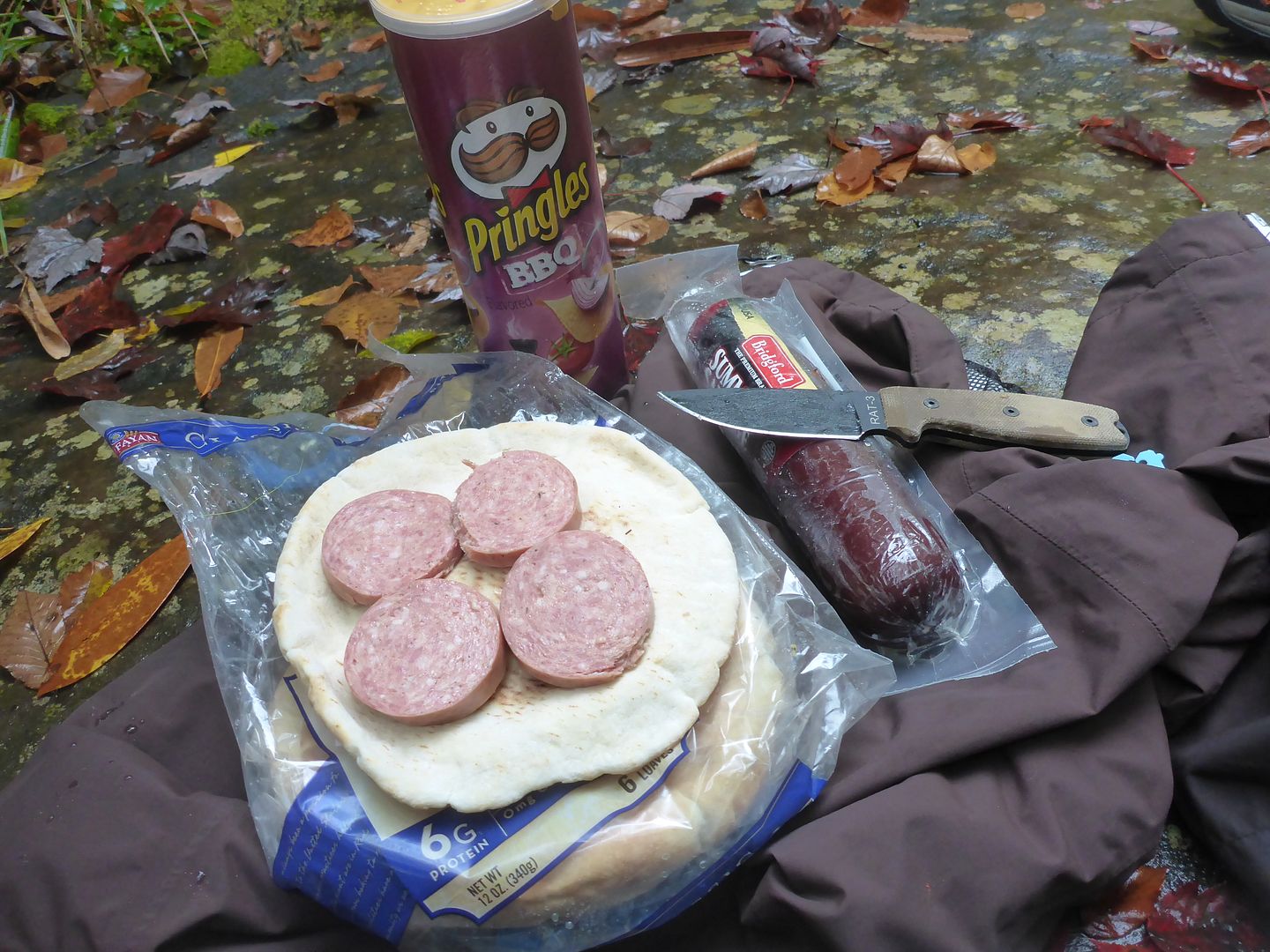 Staple stream side lunch for me.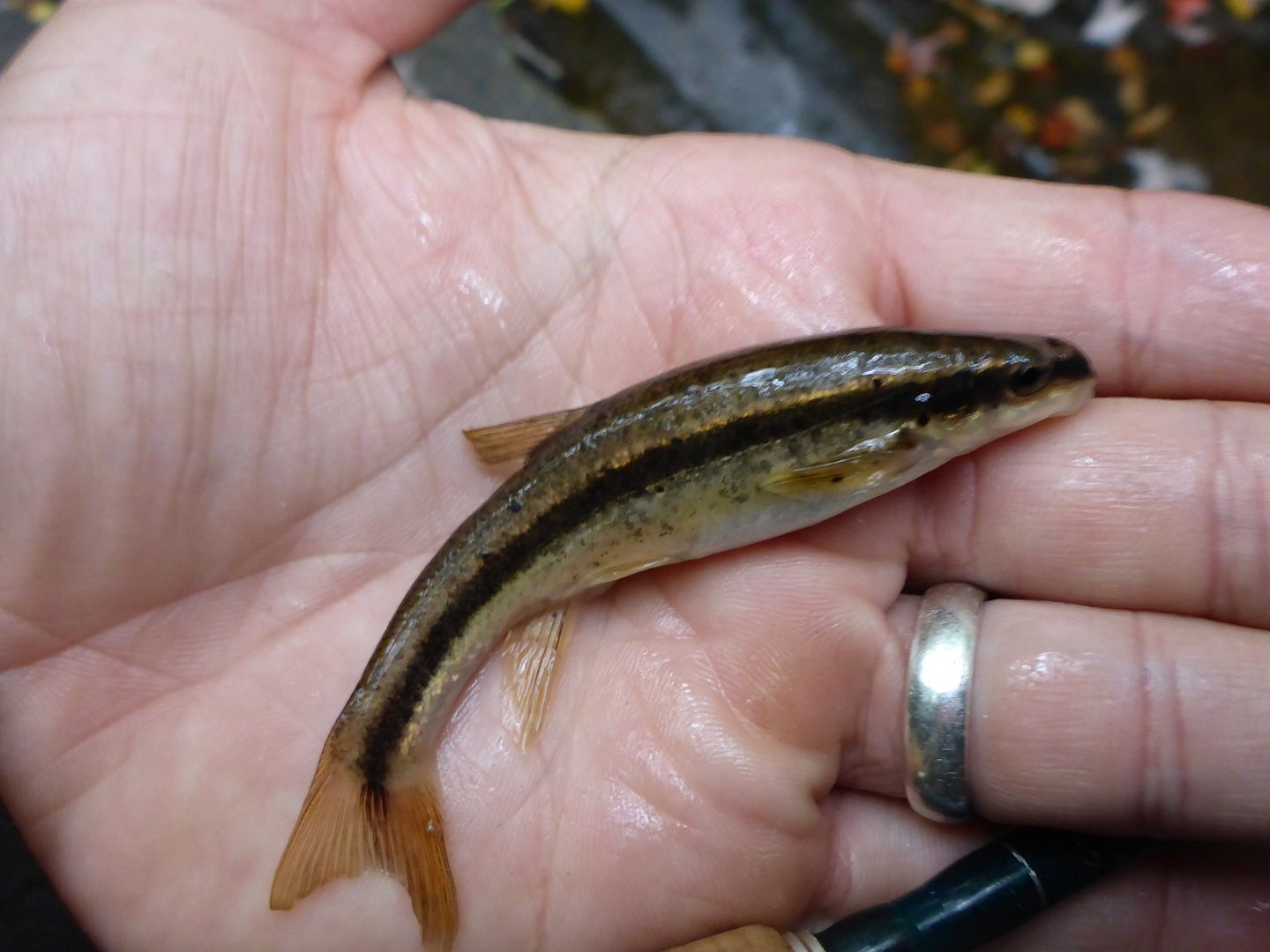 Dace for the win.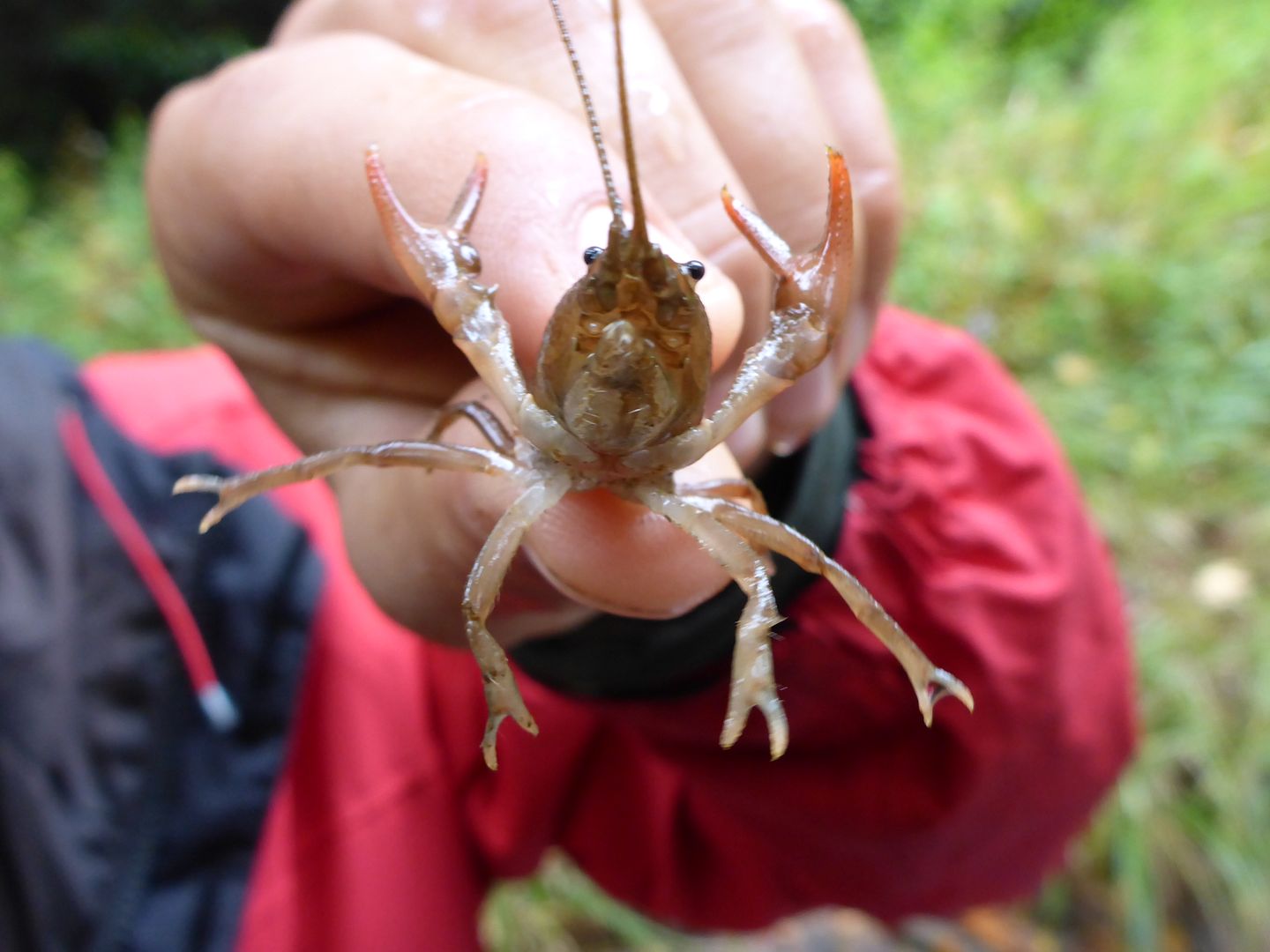 Lots of crawfish in this stream.
Red Spotted Newts are always a treat to see.
Hike back was a bear. All up hill for 3 miles and close to 1,000 ft elevation gain. Had to take a couple breaks, but we managed to lug all our crap out of there.
Celebratory coffee at the car to celebrate the hike is over.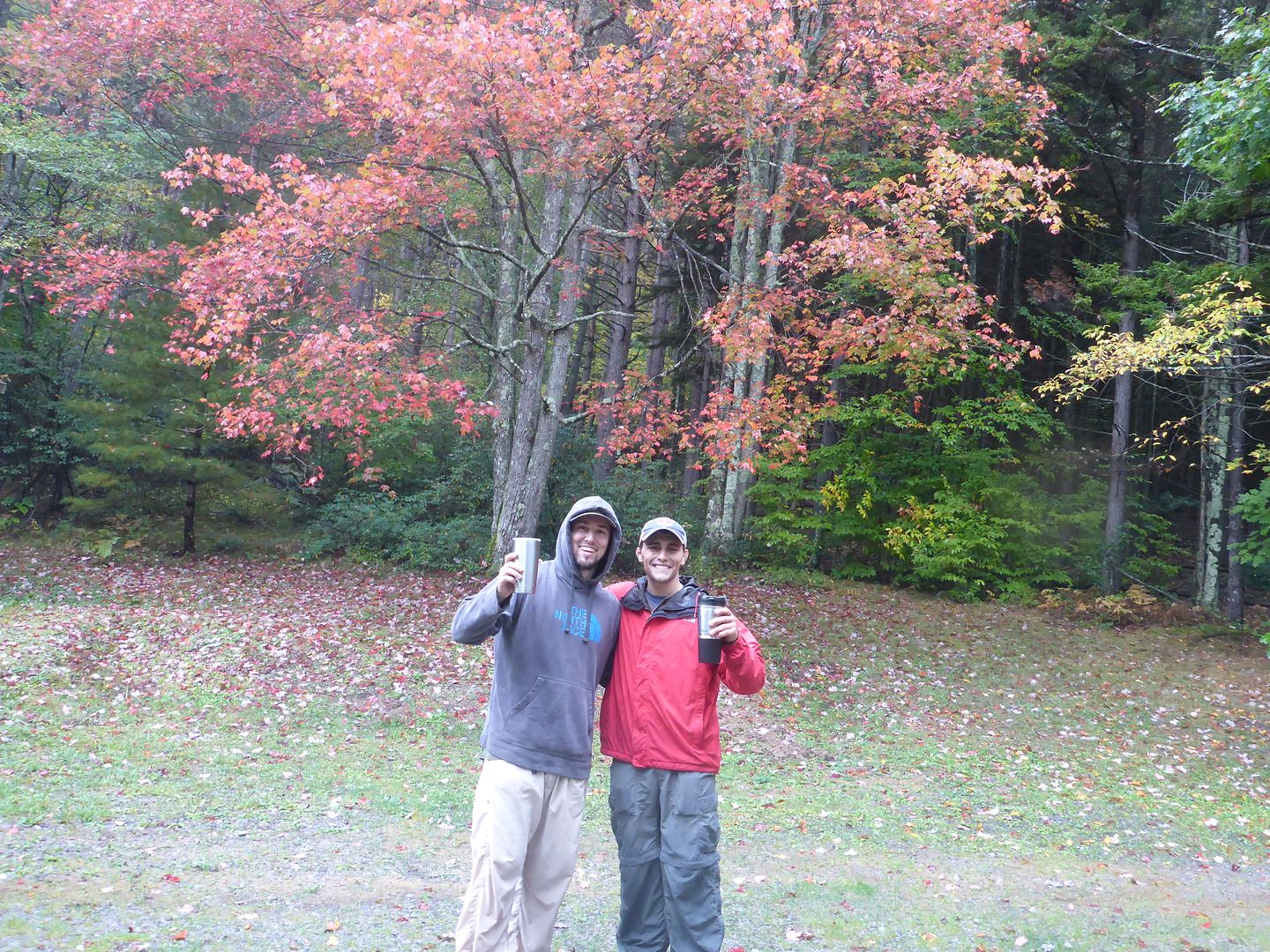 Had a great weekend catching up with my friend and getting in a little fishing.
Part Two to come later.