I had a couple hours to kill this past Saturday when my wife went to a wedding shower. I had been working on some yard work/landscaping all morning and decided I needed to take a break and hit a local trout stream. I've been more and more impressed with this stream each time I fish it. I lost one brookie that was in the 10 to 11 inch range. It was one of those days where the trout couldn't be kept off the hook and the fish were very forgiving. I had a few trout rise 5 times or more to the same fly before being caught.
Had to turn this neglected flower bed.
Into this. Plus about 5 other areas like this.
One of my favorite drives.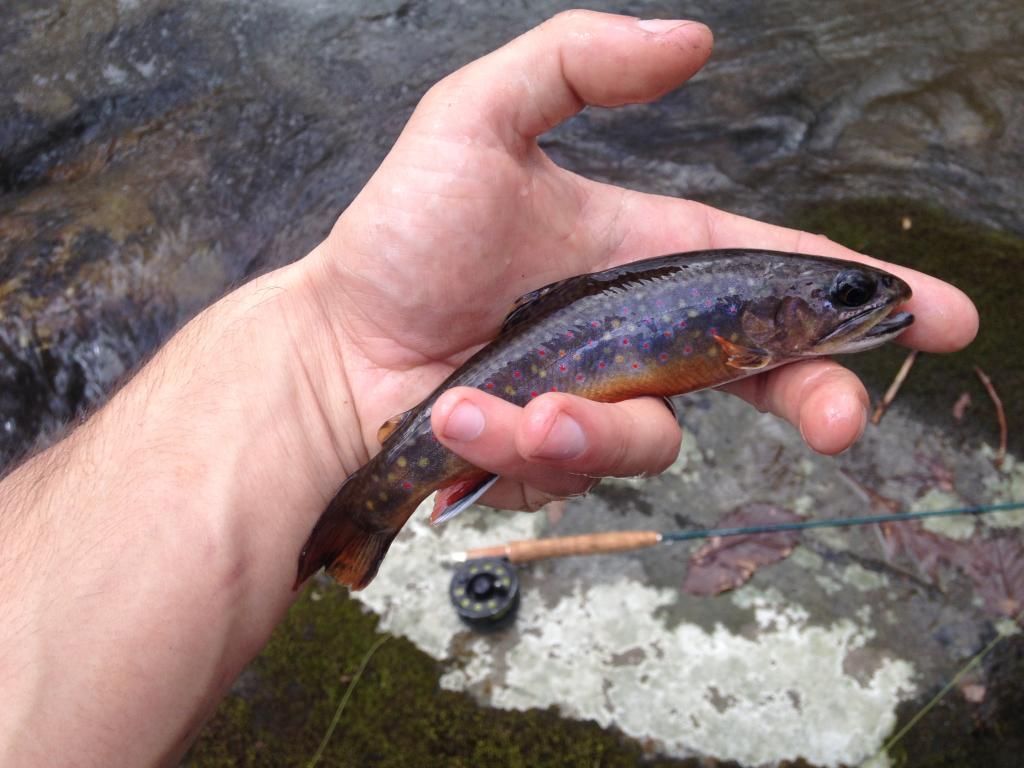 Neat dark brookie.
Flowers pooping up.
Took about 10 brook trout from this one pool. They weren't spooked at all.
Then it was back to planting, mulching, and school work, but my mind was still on the fishing.