Was planning on getting out Saturday, but the weather will be crappy (35 Degrees, 15 mph winds, and 705 chance of rain). Saw though that it was going to be 56 degrees today so I told my boss I'll be working half a day today. It was a good call, fished today in a t shirt and caught about 30 to 40 fish in three hours. Granted they were all in the 4 to 6 inch range, but still beats working a full day. The stream I fished usually holds quite a few in the 8 to 10 inch range and a few I've seen bigger, but they made no appearances today. Didn't matter though, still enjoy catching the little guys. Hope catching 5 inch wild brookies never get old and boring to me.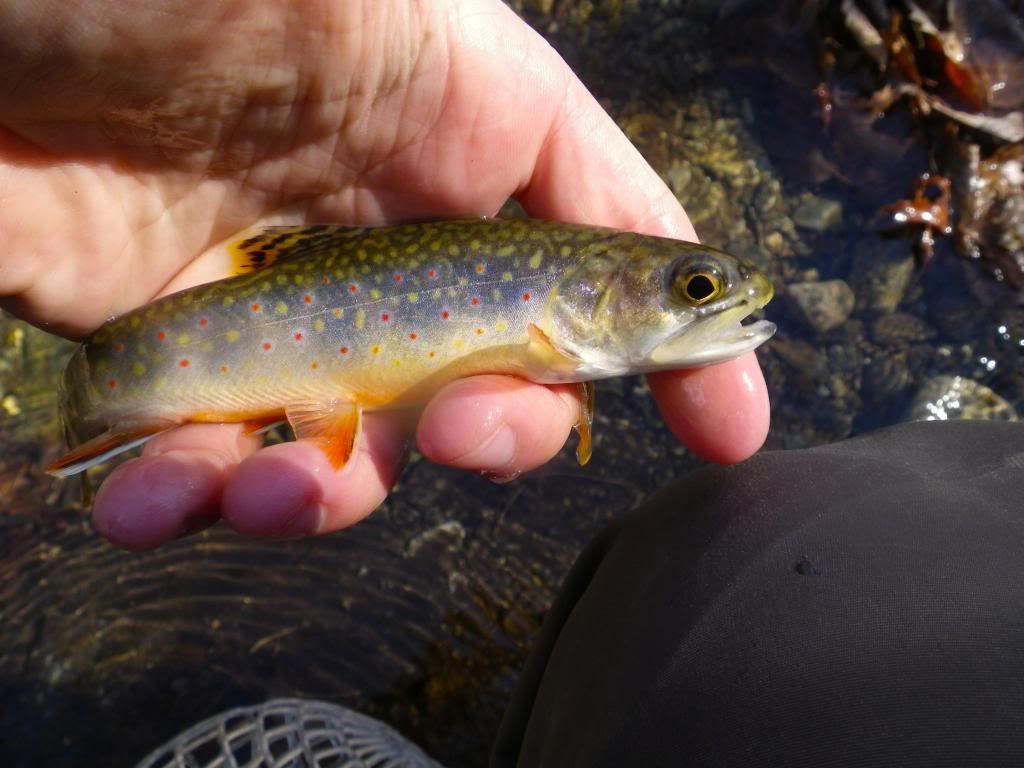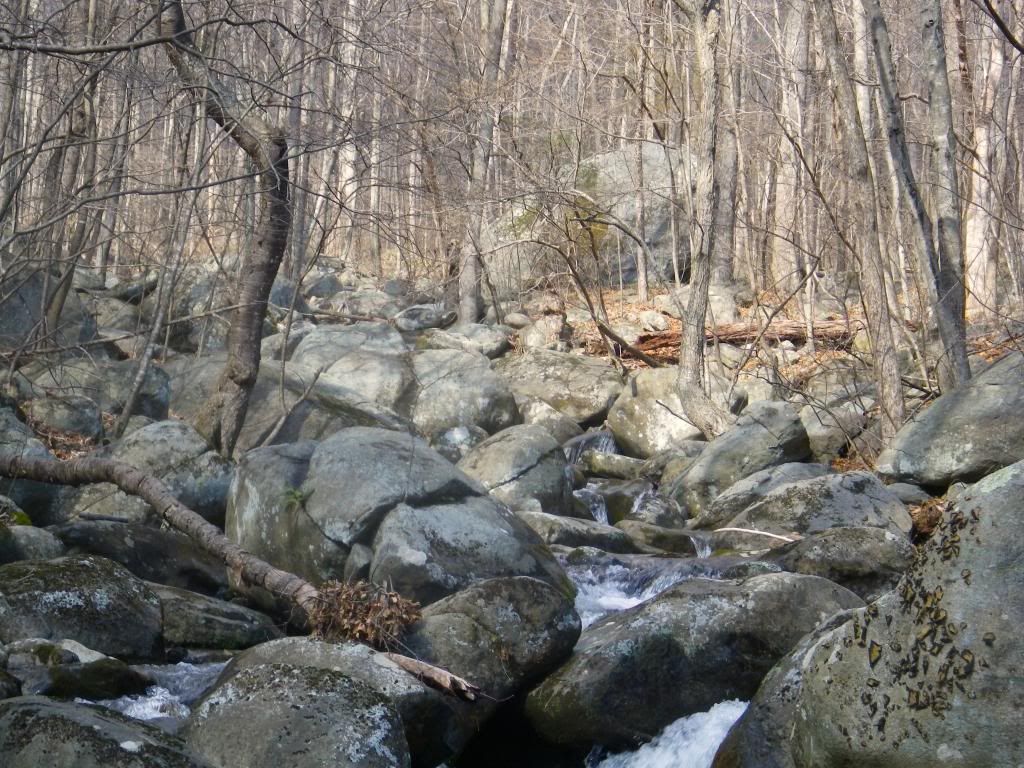 It's a rough little stream.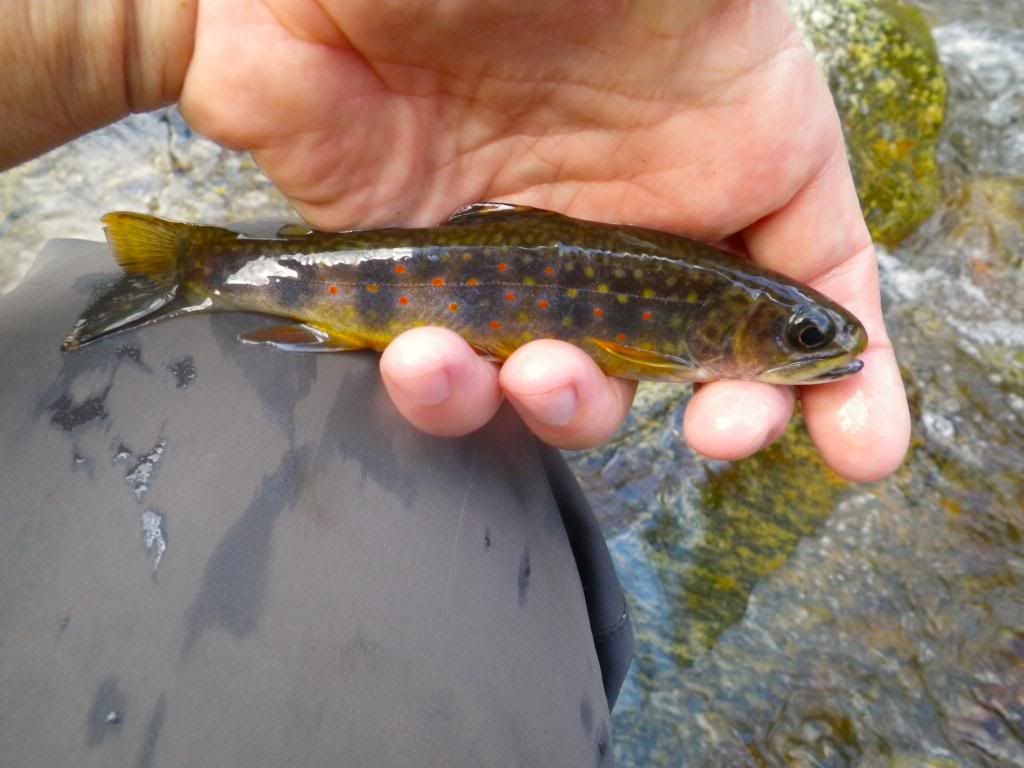 I liked the colors on this little guy.
I hate this pool. It skunks me just about every time, yet it's one of the nicest pools on the stream. Baffles me!
Picture perfect day!
Thanks for reading.