Bill bailed on the musky float so I ventured up north. Probably was a good idea to fish for trout considering it was 70 degrees today. Fished a weird brookie stream that is pretty much all riffles. Didn't have very high expectations for the day seeing how different it was from my usual plunge pool streams, but I was sure wrong.
Came to a set of riffles that were about 4 inches deep and thought "this isn't even worth pulling my fly off my hook holder." I started to walk towards the riffles and figured what would it hurt to drift my fly a few times through it. As soon as my fly hit the water, my line twitch and I set the hook. Was rewarded with this big girl.
Don't really know how big it was considering I'm awful with guesstimations but it is the biggest wild brookie to date.
The day continued pretty much the same way all day. Come up to riffles, try to figure out if/where I should cast in them, and then get lucky with fly placement.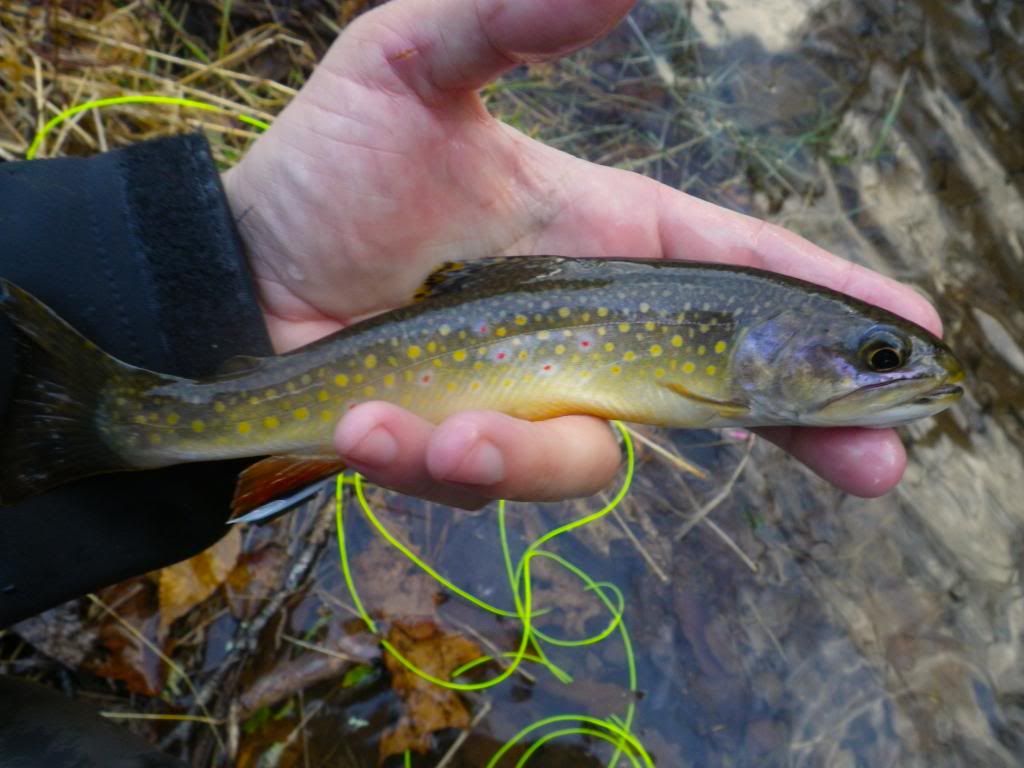 About the average size for the day.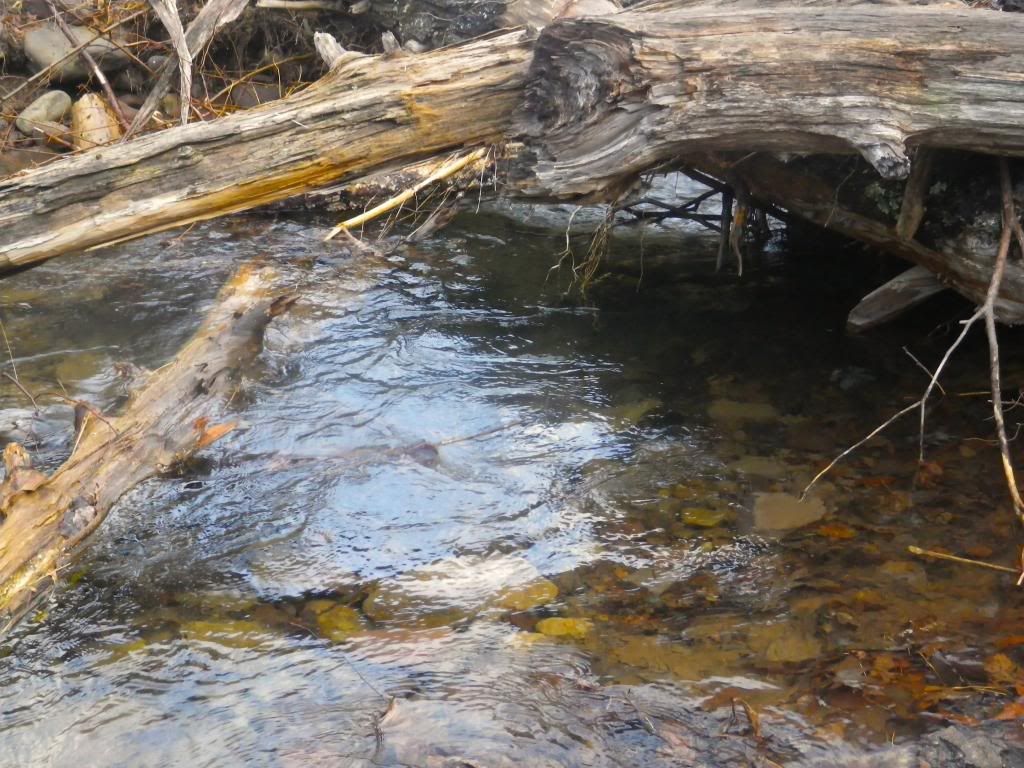 Lots of log jams making wading and casting fun.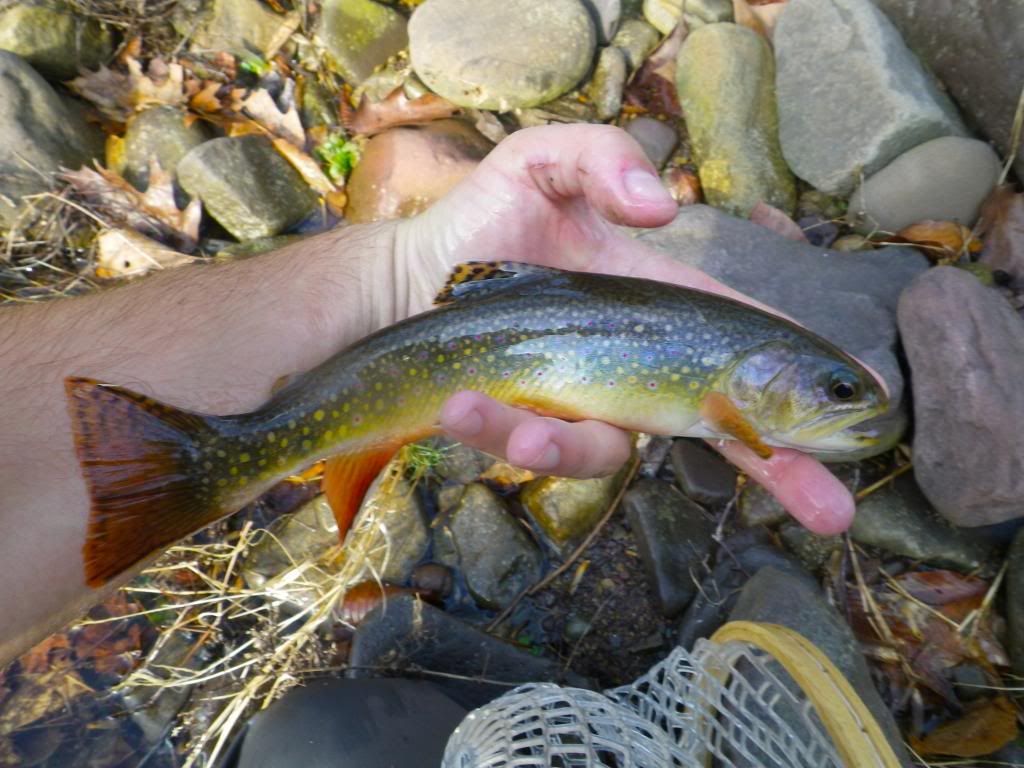 Hike out was fun through this mess.
I love knocking down some cairns.