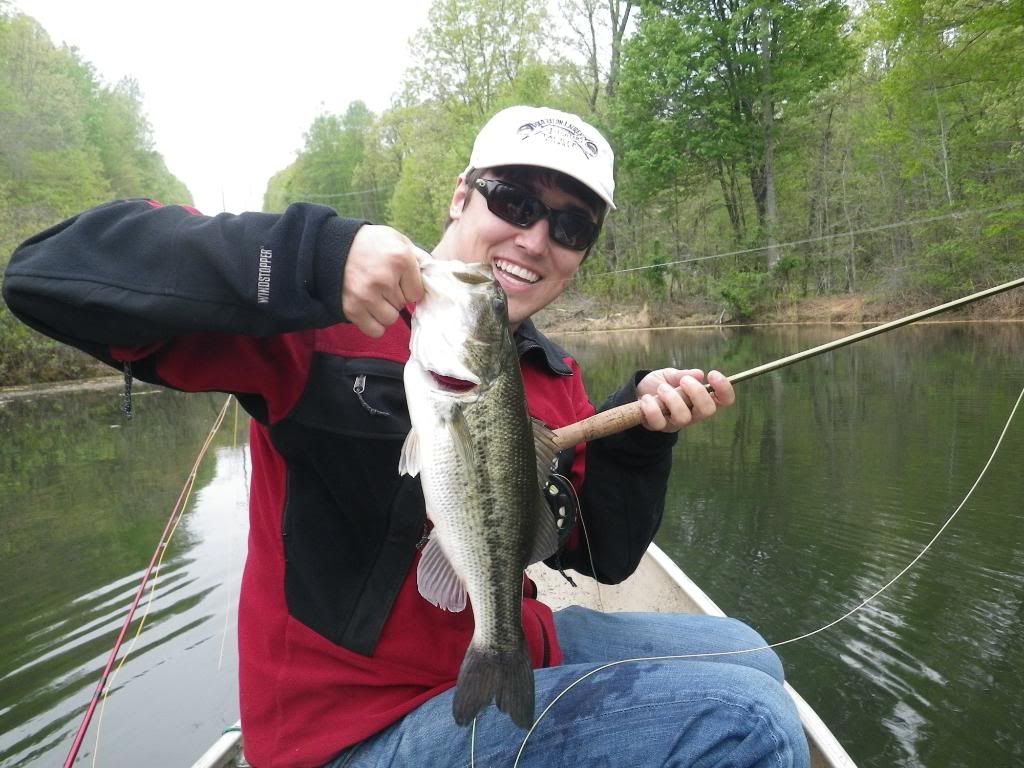 On this day we decided to take out the canoe and anchor it in the middle of the pond and fly fish. From the middle of the pond you can cast to just about every shoreline. It was getting towards the end of the fishing for that day and I already had caught 20+ fish of all kinds (Bass, Crappie, and the majority being bream). I caught all the fish that day on a size 12 cajun tickler. I made a long cast towards a fallen tree and saw my line barely twitch as it had been on any other bite that day. I set the hook and could see from a distance a bass open his mouth and start shaking. I was thinking it was a 1 to 2 pound average bass, but about half way to the canoe my line started taking off and I knew it was a bit bigger. It was by far the biggest fish I've had on my fly rod and fought hard. Fought him for close to 4 minutes (which seems like a life time) and had him under the canoe and all over the place. Ended up landing him and now have a new PB for my fly rod. I was using a 7 weight and was sure glad I was. Still makes me laugh though that I caught it on a size 12 fly I tied. Who says small flies don't catch big bass? haha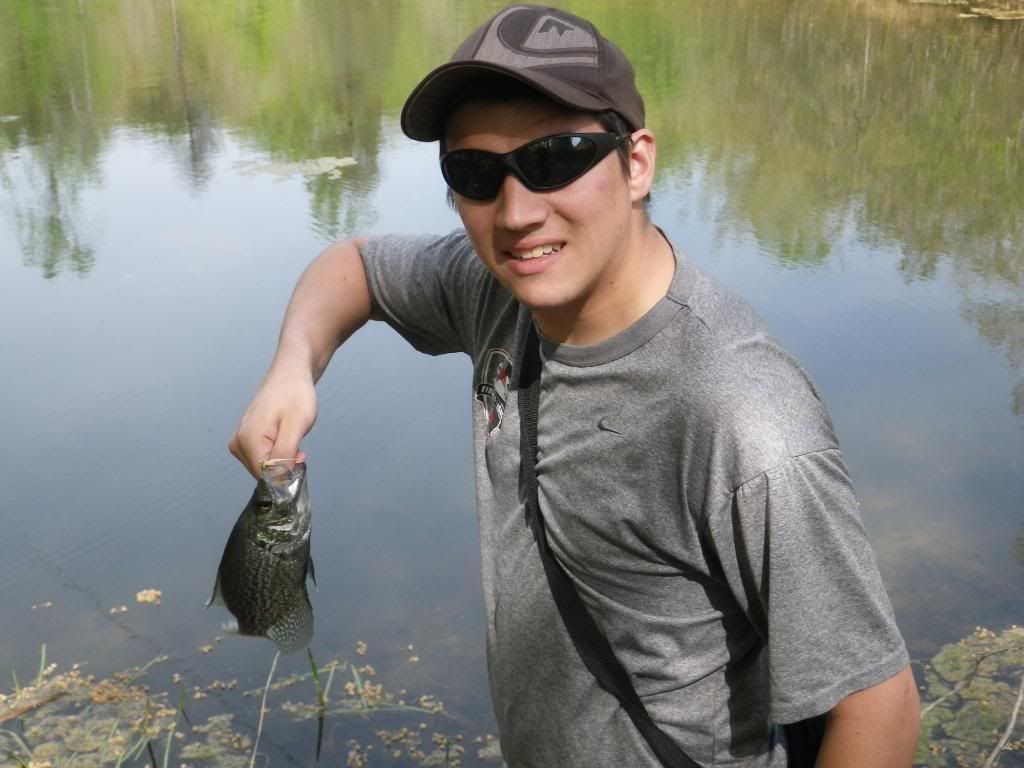 My friend who is new to fly fishing managed his first slab crappie on a fly rod and brought in a decent bass as well. I got him hooked on fly fishing now and off that spin rod.
So overall it is an amazing pond with lots of big fish and wildlife. I have never seen so many frogs and salamanders in one pond, which explains the big fish. Will be making several more trips here and hopefully will get a bass over 5 pounds on my fly rod soon. Here are some more pictures from this week.
Bass I caught
Crappie I caught
Another pic of the PB bass.