I hit a stream that has been on my radar for a while but have not yet had a chance to fish it. This stream is an odd one as it has some grey property/national forest issues. Bottom of the stream is private land, but there are National Forest markers on the tree. Best I can tell is the Forest Service has a small sliver of land going up to their fire road that follows the stream. I think the land owner thinks he owns it all and has run barbed wire across the stream and trees into National Forest land in several different spots. If it has National Forest markers on the trees, it is fair game in my books.
Example of the Barbwire and National Forest Marker.
Dry/Dropper double.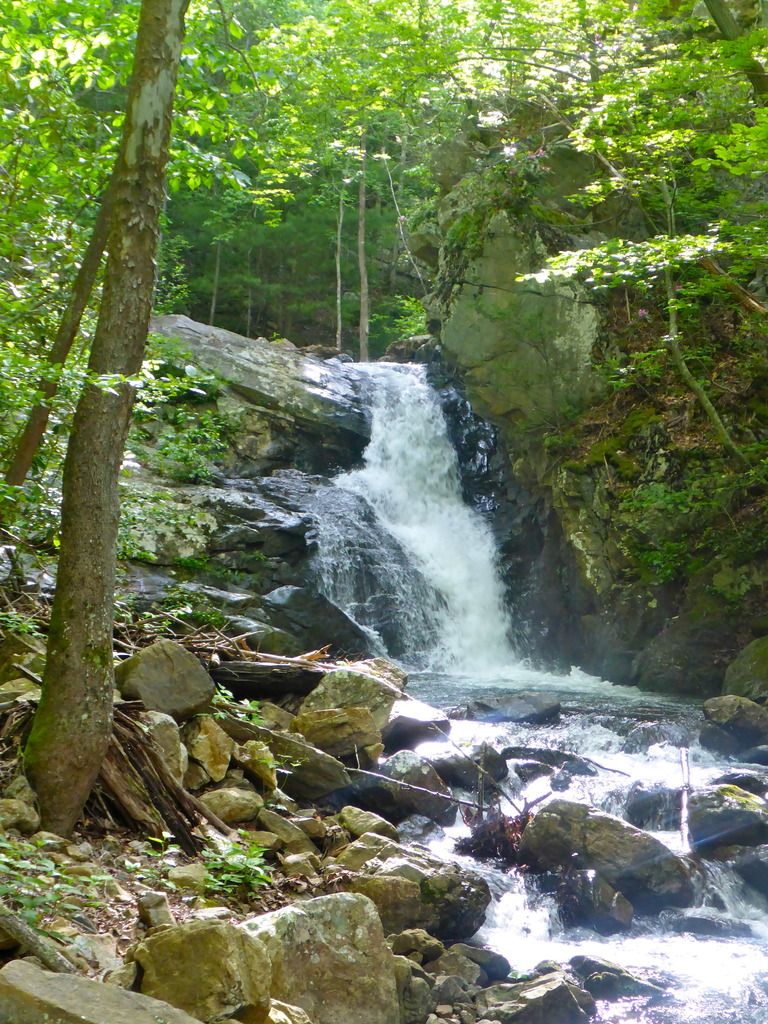 Was not expecting a falls this big on the stream. Nice Surprise.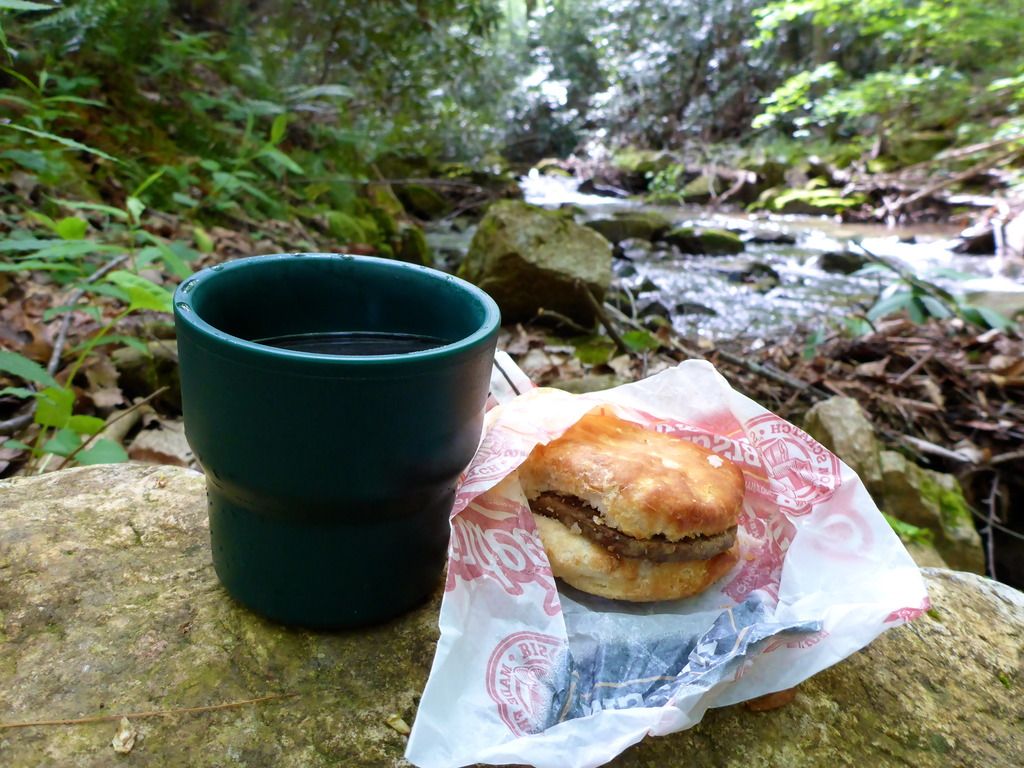 Coffee and Sausage Biscuit Break