Did a little work on the boat this weekend. My little underpowered outboard sits up to high above the bottom of the boat and the prop cavitating.
So I bought a set back bracket and installed it. This bracket puts the prop below the bottom of the boat and back into some cleaner water.
Also removed the previous owners rod holders and added in some rod storage for the boat.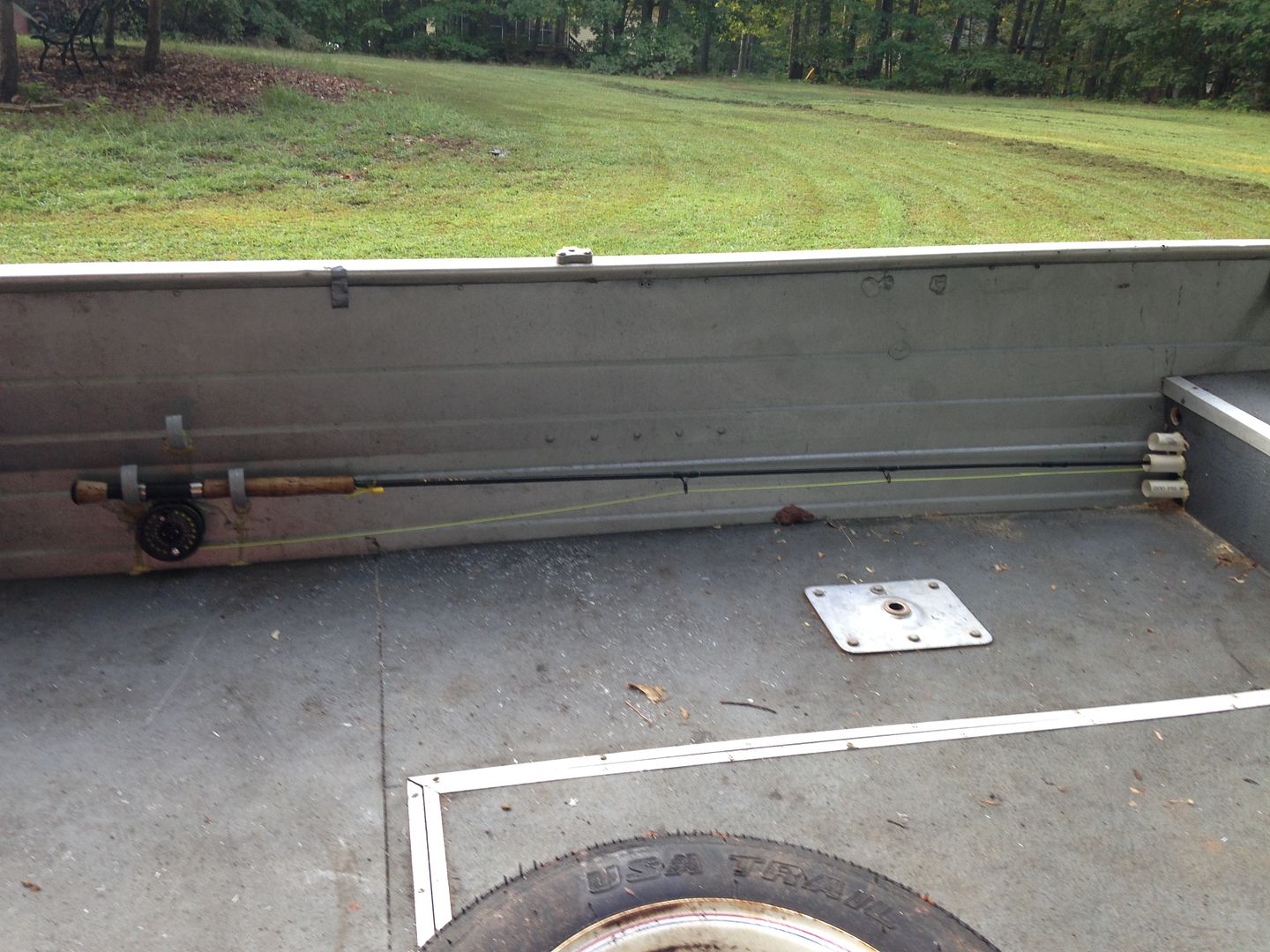 The trailer has been greased and new tires put on it as well. The boat is ready for the fall musky bite.