It has been two long years since my last musky was caught. I swear that catching a musky on the first outing ever for musky is a curse. Yes, I caught a musky on my first trip, but I paid dearly for it with a two year streak of nothing to show for but a sore shoulder. I have put in a couple ten's of thousands of casts in my 10 wt. There has been plenty of follows, a few eats, but zero musky landed.
Yesterday I finally broke that curse. It was a blue bird sky kind of day and the warmest day in the past two weeks of this cold winter. The guys I was floating with thought the musky action would be plentiful with many follows. We were very wrong. It an uneventful float for the most part. My friend had one good follow to the boat and the fish turned on the fly during the figure eight four times, but could not get his jaws around the fly. He peeled off after a few failed attempts to eat. For the next five hours we did not see another fish. As we were stones throw from the take out, we were working the last section of pool before calling it a day. I cast up towards the bank and was having a good time talking to my friends when in mid retrieve I felt a tug on the fly line. I looked at my fly to see a good sized musky sitting vertical in the water with my fly in it's mouth. I gave a poor poor hook set but somehow the 9/0 hook stuck.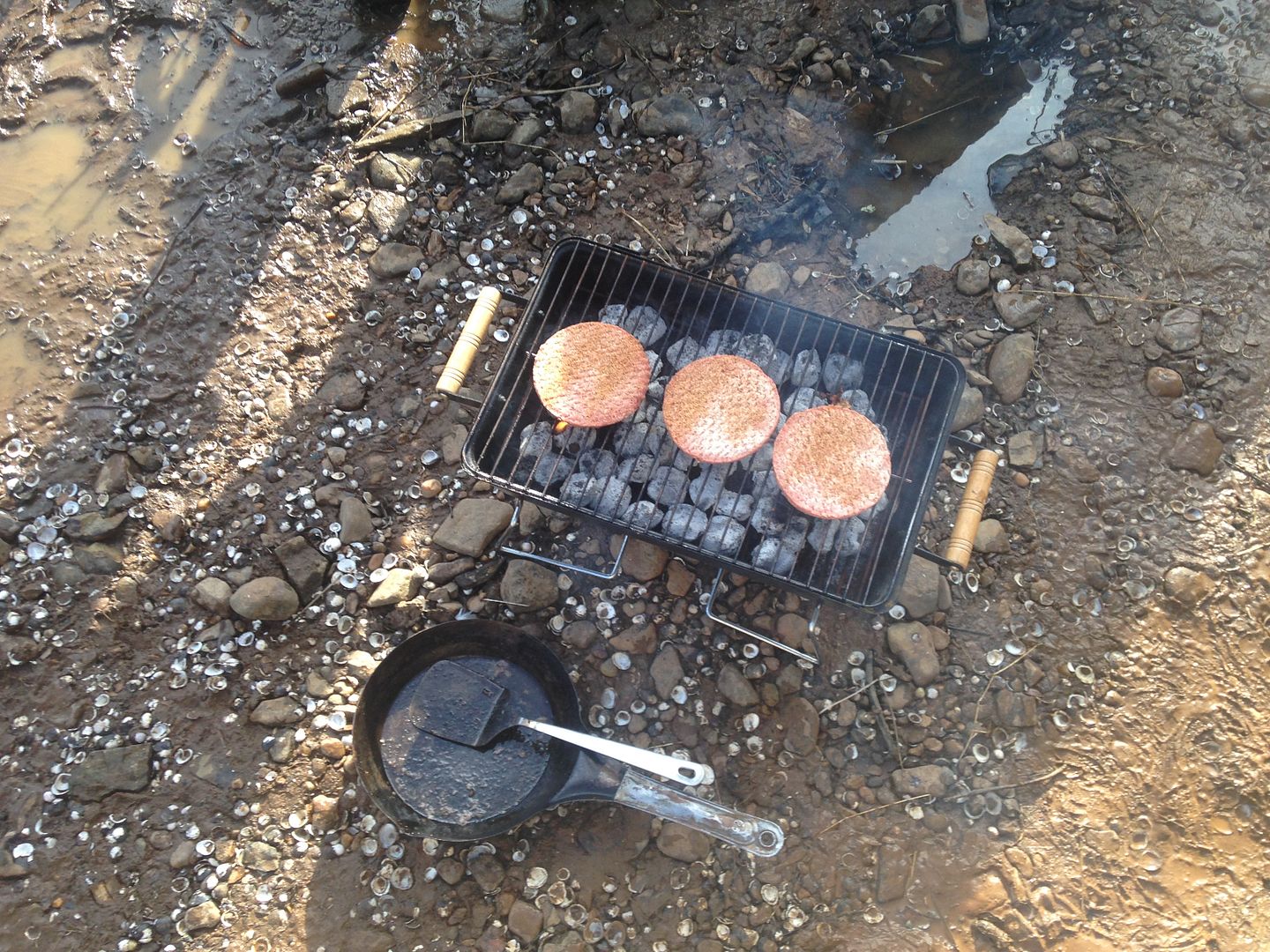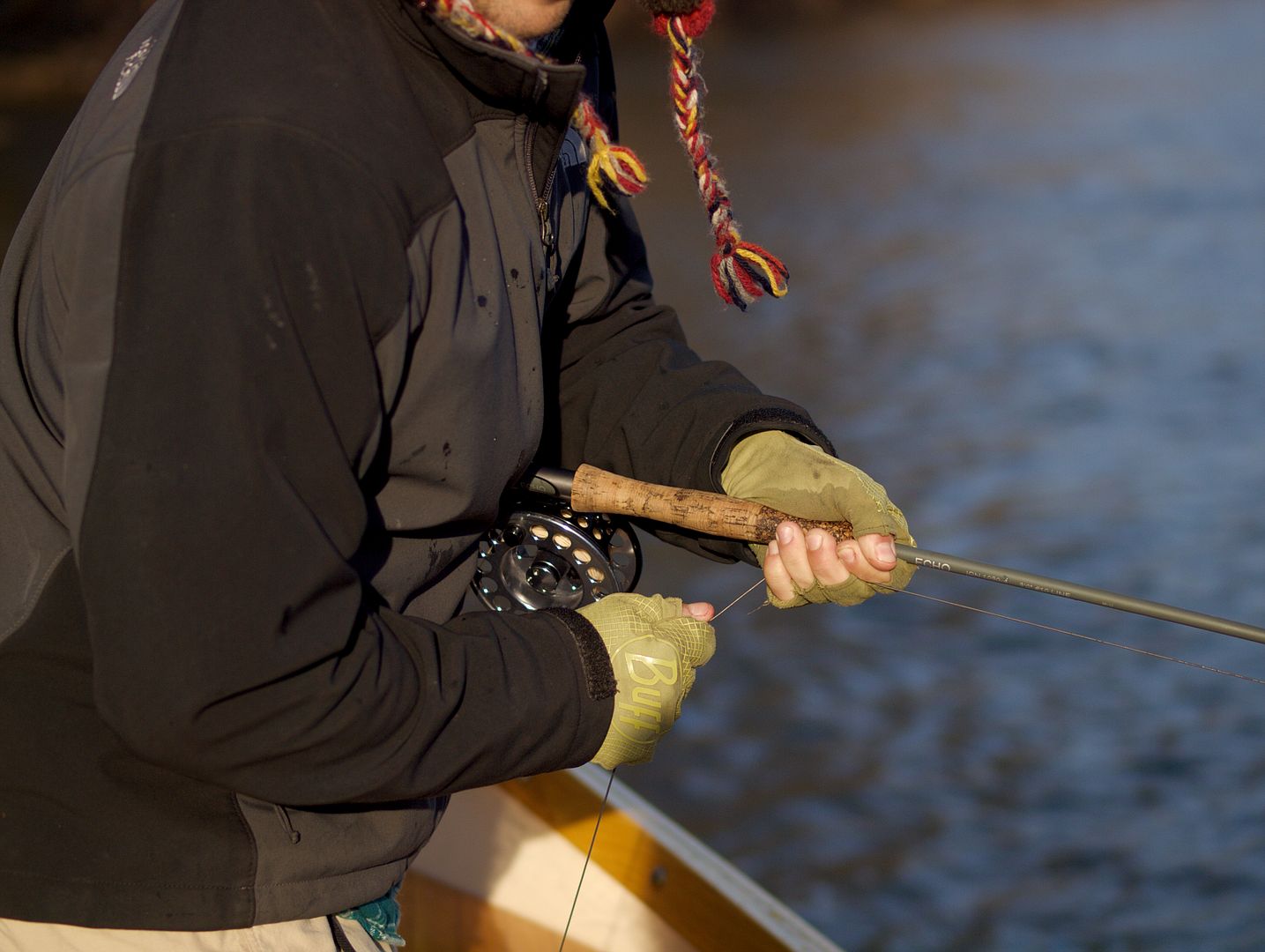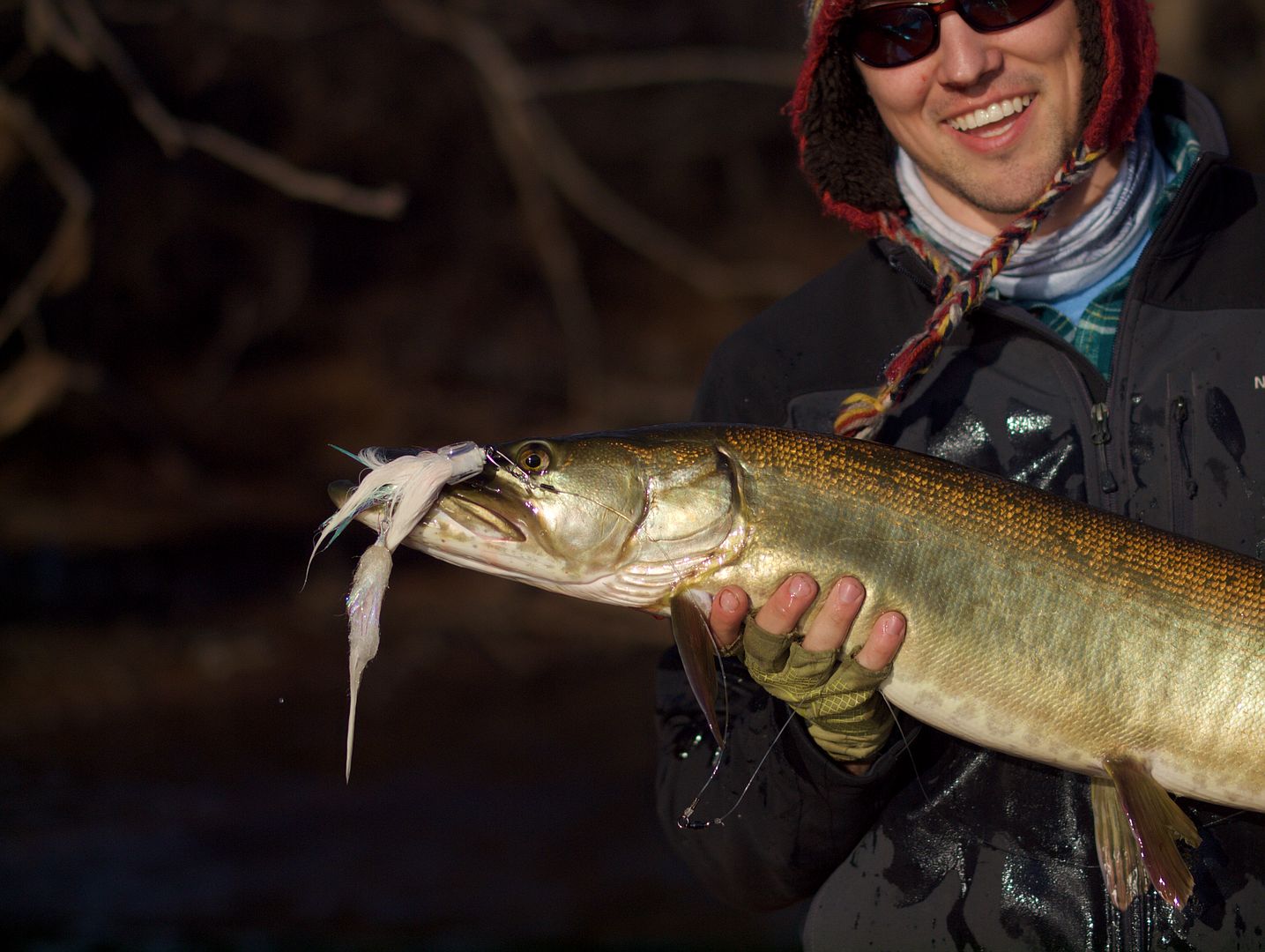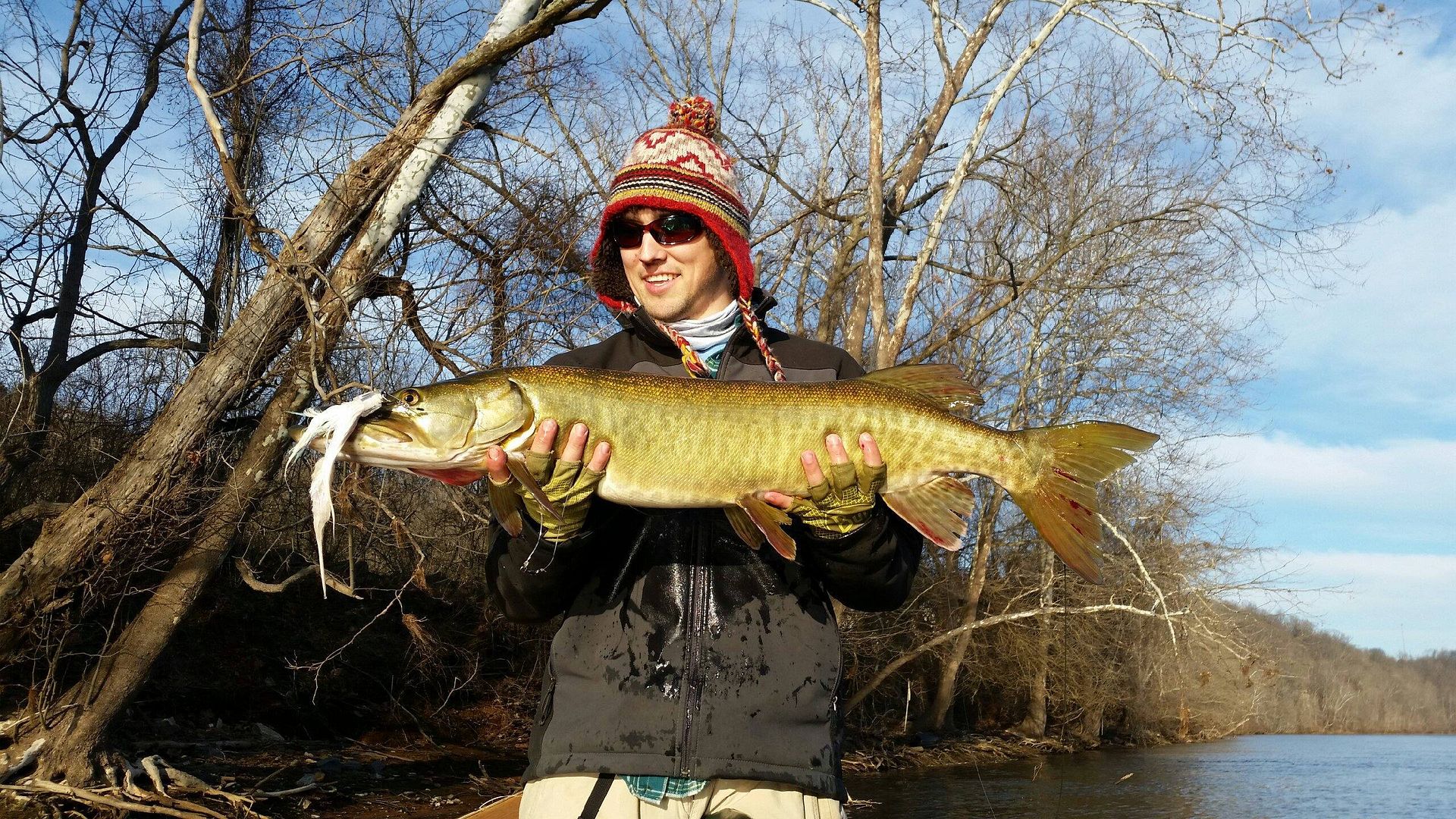 Hopefully it isn't another two years before I catch the next one.