Central VA is hurting for some rain. Everything from the south part of the SNP all the way down to the northern part of Southwest VA is having low water issues. I made a few phone calls, talked to a few friends about what has water right now, and talked buddy out of fishing the Smith. Seems I had to head up to Northern Va for brookies, so Saturday that is what we did. The first stream was a bust, but the second was money. Nothing big till the last run I fished, but we did caught a bunch.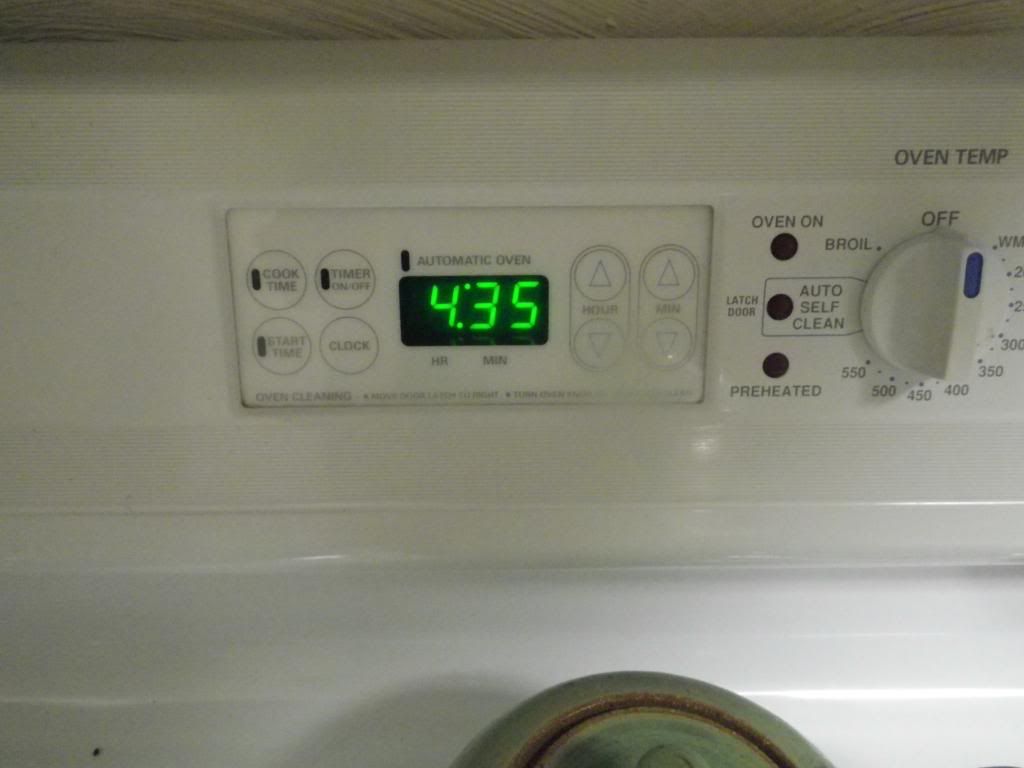 Waking up early isn't fun.
And neither is driving in fog.
But this makes it all worth it.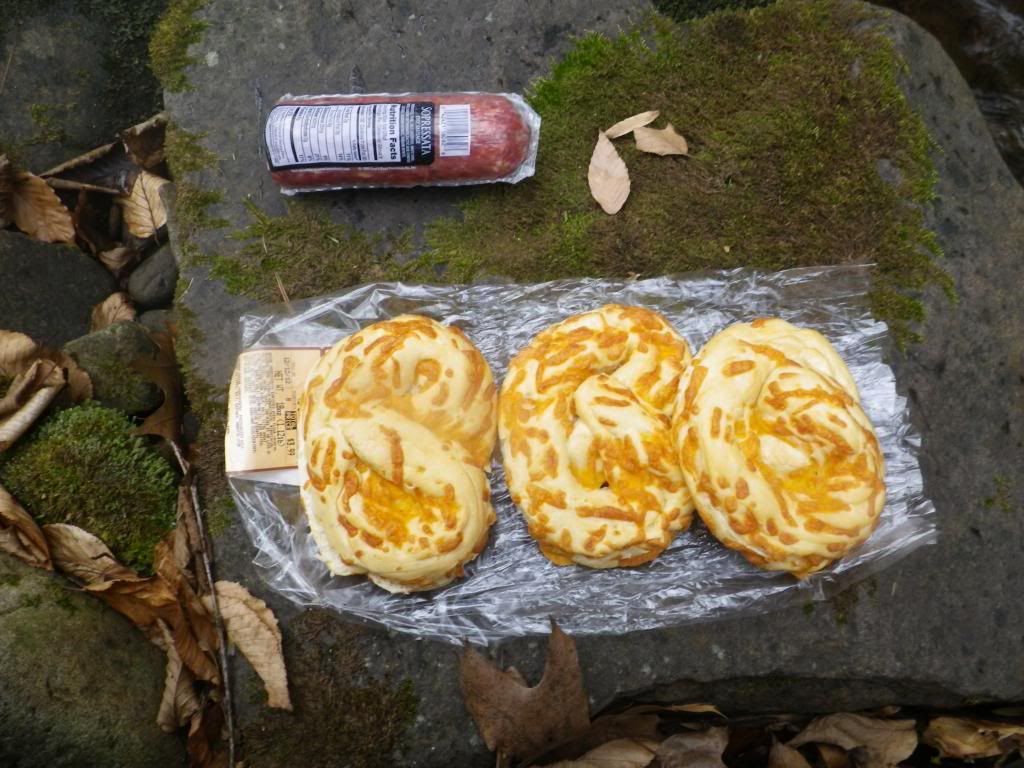 Lunch.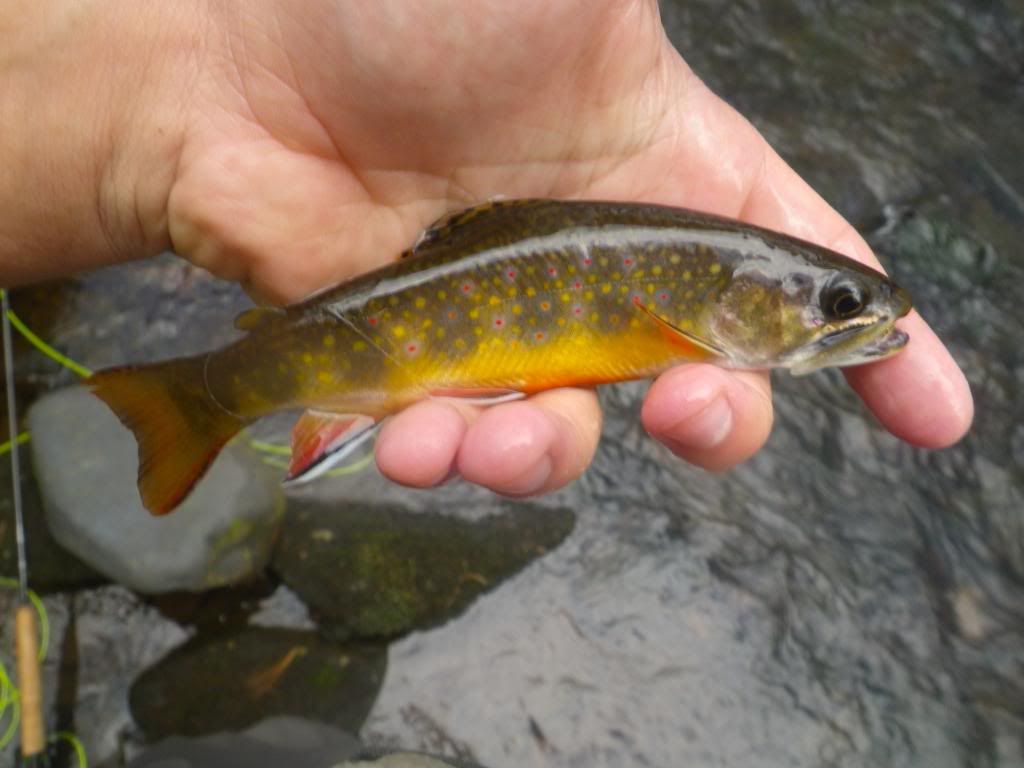 About the average size for this trip.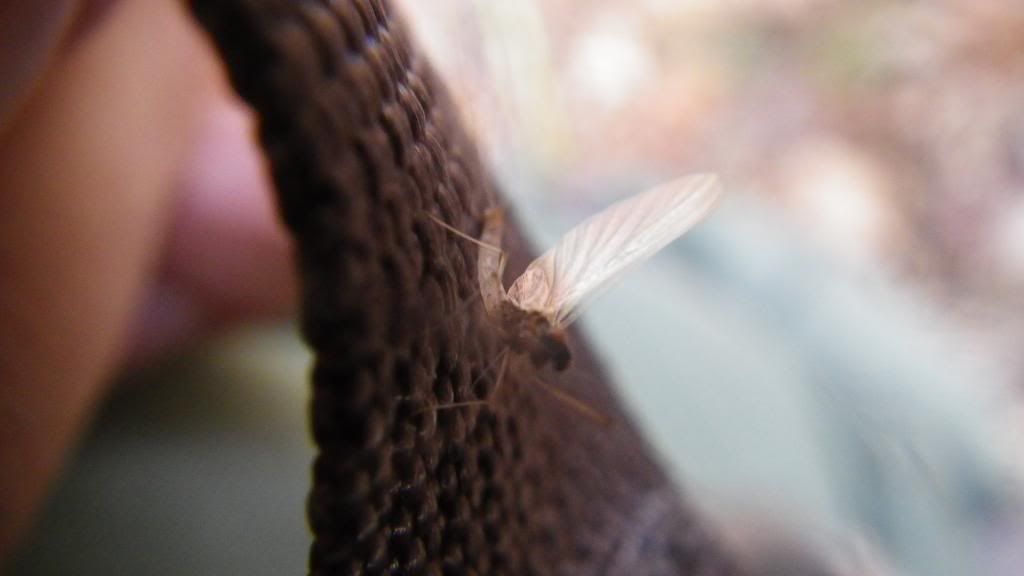 Some BWO's were hatching, but no top water action.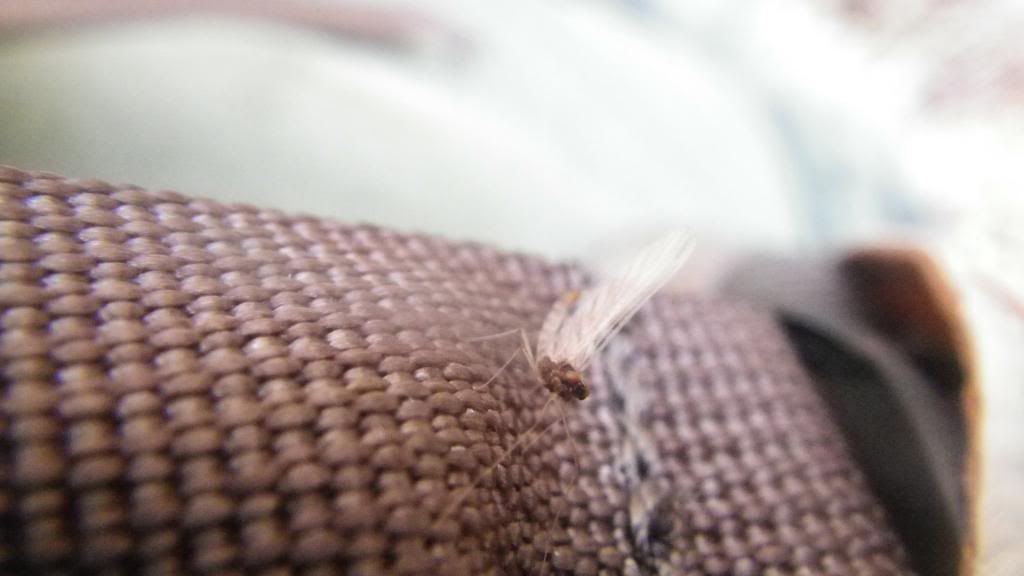 Now I came up to this undercut along the bank and just had a feeling that something big had to be lurking under it. I made about twenty cast working from the back of the undercut up to the front with a nymph with no luck. Thought I'd make one more cast to the very top corner of the undercut and sure enough, was rewarded with a big brook trout.
It really shocked me that this guy was in this stream. I didn't catch or see a single trout over 5 inches, so hooking into this big male really made my jaw drop. After catching him I reeled in my line and went to go find my friend downstream...I was content for the rest of the day.